SECOND OPINION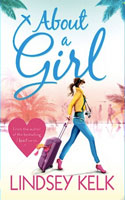 Tess Brookes is a 25-year-old girl who loves her job more than anyone else in her life. But she is made redundant from that very job before everyone else in the whole office. To add insult to her injury, she has had a one-night stand with her best friend who has made it clear that he doesn't want a girlfriend. Tess is furious, insulted and badly heartbroken. On one particularly bad day, she mistakenly answered her evil roommate Vanessa's phone and takes up her photo shoot assignment. She lands in Hawaii with Vanessa's identity and her clothes. Hawaii is a place so magical it takes her breath away and she is quickly swept off her feet by a gorgeous, arrogant and philandering journalist, Nick. But there is someone in Hawaii who knows her secret. What will happen when Tess's secret unravels?
Like Lindsey Kelk's other books, the protagonist is an adorable girl with millions of flaws. The story contains a fantastic mix of glamour, scandals, lies and drama. (SS)

---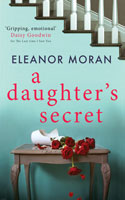 A Daughter's Secret - Eleanor Moran (2015)
As a child psychologist, Mia is used to dealing with difficult situations, but her new patient, thirteen-year-old Gemma, is bound up in a complicated relationship with her missing father and a wider criminal case. There's pressure on Mia to find out just what Gemma knows but the whole case brings up some unresolved issues from Mia's past.
Whilst the novel is very much in the contemporary vein of darker, more psychological women's fiction, Moran hits on an unusual and original concept. The psychotherapist angle is intriguing as is the relationships between Gemma and Mia. However, the majority of the characters and certainly the main players are all so flawed as to eschew sympathy or likability and I struggled with my reactions to them. Although I was drawn in by the concept, the story never really hooked me in the way I would have liked and the criminal case is somewhat pushed to the background. There's an interesting exploration of toxic father-daughter relationships however and Moran's story of Mia's past was a strong point of the novel. (JC)

---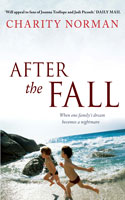 aka Second Chances
Martha sees Finn, her five-year-old son, fall from their balcony. A rescue helicopter rushes him to hospital, where he remains in a critical condition. The incident at first seems like an accident - Finn is prone to sleepwalking. However, Martha knows this is not the case. But will she tell what really happened? This well-written book is full of twists and is very unpredictable. It is perfect for fans of Jodi Picoult and like. (SG)

---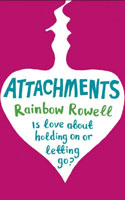 Lincoln knows better than to invade the privacy of others and he isn't a nosy type of person, but what can he do when his job requires him to look through others' emails? Working as the internet security officer for a newspaper, his night-time job is basically to monitor the emails flagged by WebFence and firing off warnings to reporters who misuse company email. Lincoln spends most of the twilight hours alone on the computer, using the first 10 minutes or so completing his job, and the rest of the time having nothing to do. Then he comes across the email exchanges between Beth and Jennifer, which keeps getting flagged by the program. Jennifer, a features copy editor, is happily married to her college boyfriend, Mitch but has growing anxieties about starting a family, with her regular pregnancy scares. Movie reviewer Beth is fine being an independent woman, since her guitarist boyfriend is spending more time with his band, but she is wondering if it's time for them to take the next step in their relationship. Lincoln enjoys their cyberspace conversations so much he never ends up sending them their warning.
What follows is a story reminiscent of (500) Days of Summer and You've Got Mail, a genuine tale of modern love in a world connected by technology, which brings out the romantic inside all of us - reminding us of our own silly and awkward romantic moments. (XT)

---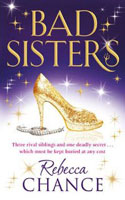 No one can say that sisters Maxie, Devon and Deeley didn't climb their way to the top. The originally poor sisters grew up being moved from home to home as their druggie mother changed boyfriends. However, that only encouraged them more. Maxie is the brains being her politically successful husband; Devon has her very own cooking show. And Deeley, well Deeley is being paid to date a gay Hollywood actor. After Deeley's long stint comes to an end, she returns to London and her sisters, and this is where the trouble starts. These sisters are hiding a secret. A secret so dark it has pushed them apart as the years tumbled on. And when Deeley returns, their lives - and the fake fronts they put up to pretend they are happy - begin to fall apart. Will these sisters come together and learn that family is everything? Or will they fight their destinies of being united once again?
A perfect beach read, this Rebecca Chance novel is fast-paced, riddled with drama, amazingly suspenseful, and even quite funny at times. (SN)

---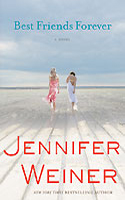 On the night of her 15th school reunion, Addie Downs opens the door to find her former best friend Valerie Adler on her doorstep wearing a bloodstained coat and pleading for help. The last time Addie had seen Val was years ago, after she'd sided with the popular kids at school. Addie now lives alone in her late parents' home, creating illustrations for a greeting cards company, while Val is a glamorous TV weathergirl. Val confesses that she may have left former jock Dan Swansea - one of the boys who tormented Addie - for dead in a parking lot. So the girls go looking for Dan, with police chief Jordan not far behind on the case.
There are lots of flashbacks to the days when Addie was the fat girl and Val was the hippie chick in this breezy tale of friendship lost then found. It has a definite Thelma and Louise feel but don't go looking for a plot that is 100 per cent believable.

---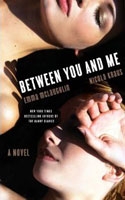 Years ago, cousins Logan Wade and Kelsey Wade thought nothing could ever separate them but as Kelsey went off to star on talent show Kids Incorporated, Logan was left on the sidelines. And so the pair went their separate ways. That is until now, five years later, when Delia - Kelsey's assistant - contacts Logan to let her know that Kelsey wants to see her. Logan is pulled into her cousin's world of fame, fortune and the paparazzi. However, it isn't too long until Kelsey starts to spin out of control and Logan is the one to pick up the pieces. When things start to hit boiling point, can Logan walk away before she too becomes entangled in the drama or will she decide that enough is enough and separate herself from Kelsey's life once and for all.
Between You and Me reminds readers that behind closed doors, more often than not the path to fame and fortune is a rocky one and that childhood stars are the most vulnerable because they have to learn to grow up too quick. (PP)

---
This is the first in a book series about five young women - Pia, Julia, Coco, Madeline, and Angie - living together in Brooklyn. It follows Pia, an insecure, mixed-race social outcast who is unemployed, broke, single, and desperately wanting to impress her parents. Just as she's starting to resign herself to an eternity of living in Zurich with her overbearing parents, inspiration strikes! She will start a food truck business! Thus, Skinny Wheels is born: a food truck catering to New Yorkers who don't want to choose between "good food and the size of their ass". Pia's story of what it's like to be a young woman living in New York is hilarious, entertaining, and sometimes scary. Follow her as she sleeps with her roommate's brother (oops!), is chased by intimidating loan sharks, drives a cute pink food truck around town, searches for love, and begins to discover who she really is. I had so many laugh-out-loud moments during this book. You won't be sorry you read it! (CK)

---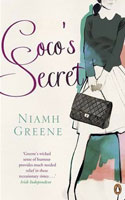 Coco's Secret - Niamh Green (2013)
Coco is not at all like her glamorous namesake, rather she's an antique dealer who lives in a small English village. She is happy to find vintage gems by auction bid and has no desire to travel the world in search of best antique pieces like her free-spirited mother. After her beloved mother's death, Coco has no one left except her grandmother, Ruth. Ruth wants Coco to live a little outside the bounds of the antique shop but Coco can't even imagine a life like that. One day Ruth and Coco go to an auction and they snap up a deal, blissfully unaware that the lot they acquired is going to change Coco's life forever. She finds a Coco Chanel handbag at the bottom of the box which has a mystery hidden in its lining. Coco embarks on the journey to find its owner.
Coco's Secret left me really disappointed. The characters are down to earth and lovable but the story is quite flat. The overall rhythm of the book is painfully slow and the most unsatisfying part is the ending which is extremely predictable and rushed. (SS)

---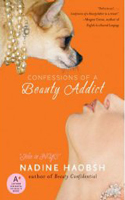 Confessions of a Beauty Addict - Nadine Haobsh (2009)
Bella Hunter, beauty editor at chic magazine Enchante, is loving life and is at the top of her game. Her columns are the highest rated in the magazine and everybody knows her name. Then one fateful interview takes Bella down a notch to where no one, besides her best friends, wants to be associated with her. Feigning defeat and feeling completely out of luck, Bella is surprised to be given another chance but not with Enchante - with Womanly World, one of the most out-of-date, drab magazines out there! Bella soon realises that life isn't all about who you know and what designer you're wearing. She has to work hard to regain her image and respect in the industry all while pretending not to have feelings for her attractive but stiff boss. Will Bella learn more about herself than she ever thought she possibly could? Or will she want to go back to her life of glamour and glitz when offered?
This is a wonderfully brilliant read that takes you into the whirlwind world of beauty with heartwarming and down-to-earth characters. (AS)

---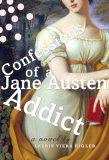 Confessions of a Jane Austen Addict - Laurie Viera Rigler (2007)
Modern LA girl Courtney Stone is about to get the shock of a lifetime, after breaking up with her boyfriend Frank. Nursing a broken heart she heads home to curl up with a bottle of Absolut and her favourite book, Pride and Prejudice by Jane Austen. The next morning, Courtney finds herself in Regency England as none other than Jane Mansfield from Austen's book Mansfield Park. Now not only is Courtney stuck in Jane's body, she must now remember everything she learnt from reading Jane Austen about things like manners, language and dress code and put it to use. But what advice did Austen offer on fighting off an unwanted suitor and suffocating chaperones? Can Courtney eventually find her way back to the 21st century or will she be stuck living in Regency England?
An excellent read for all fans of Jane Austen's work, with a hint of 21st century humour added to the mix. (PP)

---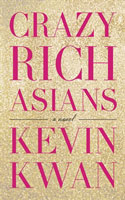 Crazy Rich Asians - Kevin Kwan (2013)
Rachel Chu's sweet, sexy, down-to-earth professor boyfriend, Nicholas Young, has invited her to accompany him back home to Singapore for a friend's wedding. After two years together, taking Rachel back home to meet the parents must be a good thing, right? Except for the teeny, tiny fact that Nick's family has no idea about Rachel. And Rachel has no idea that his family is fabulously, ridiculously, crazy rich, or that Nick is easily the most eligible bachelor in Asia. They fly into Singapore, and Rachel is thrown into the complex, cut-throat world of the uber-rich, where your family name and bank balance mean everything.
A true departure from my every day life, Crazy Rich Asians was pure escapism! The author provides entertaining footnotes throughout the book, explaining words, phrases, and history that readers may not understand. This book offers a delightful insider's perspective on what it's like to live in Singapore and rub shoulders with south Asia's privileged jet set. Filled with colourful characters and a compelling story, Crazy Rich Asians reminds us that money doesn't necessarily give us happiness or character. (CK)

---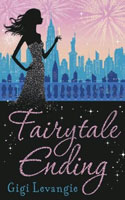 Cynthia Power is a dazzling socialite with everything including a wealthy, handsome husband and enviable Manhattan address. But on their 25th wedding anniversary, Cynthia's perfect world starts to fall apart. Her husband Jacks is found to be cheating with beautiful young TV anchor Lara. And with everything to fight for, the separating couple begin to battle. Set amongst the backdrop of deception, intrigue and scandal, will Cynthia get her fairytale ending? The best bit: the cover. (AB)

---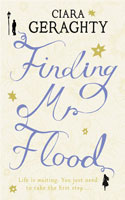 Dara Flood is a nondescript young woman working in the local pound and still living at home with her mother and sister Angel. She has a loose attachment to an older man whom she sees each Saturday night. Angel needs a kidney transplant and is waiting for a match when her condition deteriorates and time starts to run out. With the delightful help of the elderly Miss Pettigrew next door, who hasn't left her apartment for years, Dara sets out to find Mr Flood, her father, who left them before Dara was born. Will his kidney be a match? Dara engages the help of private investigator Stanley Flinter who pines for the girlfriend his older brother stole from him. Will Dara find Mr Flood and will he be able to help and save Angel? Will Dara learn to let go and live again?
Geraghty delivers a wonderful novel full of amusing yet warm characters, and connects all of their lives together beautifully. (LF)

---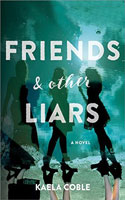 Friends And Other Liars - Kaela Coble (2018)
They are known as The Crew - Ruby, Murphy, Danny, Ally, and Emmett. They grew up together in Chatwick, a small town in Vermont. They've been friends since they were little, they've been together for better and for worse, and they know each other's secrets - or most of them. Ruby St James left Chatwick at eighteen to study in New York and she hasn't seen or talked to her friends in ten years, but now she is back to attend Danny's funeral. Danny's mother gives each of them an envelope containing their darkest secret that he wants them to reveal to the others. But it seems that none of them wants to revisit the past and reopen old wounds.
The characters' secrets give a touch of suspense to the novel, but this is mostly a novel about love, family, and, above all, friendship. The narration alternates between characters and between the past and the present and I love how the author managed to place these switches at the right moment, making the reader eager to know what is going to happen next. I really loved this novel, its engaging characters, and its captivating and brilliant plot. I was glued from the first to the last page of this thrilling and compulsively readable novel! (NP)

---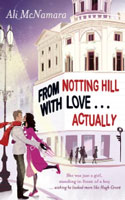 From Notting Hill with Love...Actually - Ali McNamara (2010)
Scarlett is obsessed with movies - and is always looking for ways for film scenes to be played out in her own life. With her wedding to non-movie fan David approaching - and her doubts growing - she is offered the opportunity to house-sit for a month in Notting Hill, scene of one of her all-time favourite rom-coms. There she quickly makes some new friends, including flamboyant boutique owner Oscar and her next-door-neighbour businessman Sean. As she starts a mission to find her estranged mother, Scarlett is soon also wondering if she's with the wrong leading man.
With a beginning that totally draws you into Scarlett's story, some celeb spotting and tons of movie references, this is a funny story about a sweet daydreamer looking for her own happy ending. Perhaps some of it was a bit too contrived for my tastes but this is still definitely one of those books that will be remembered long after you finish it - and fans will be delighted to hear Scarlett's heading to New York for a sequel.

---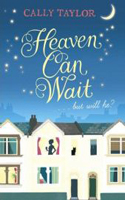 Heaven Can Wait - Cally Taylor (2009)
One the eve of Lucy's wedding, she dies in an unfortunate accident and finds herself in limbo. She is told she can go back to earth and complete a task so she can become a ghost and stay with Dan - or move up to heaven to be with her parents and wait for the day Dan dies to be reunited. Lucy can't imagine life - or death - without her soulmate so she opts for the task - finding true love for a geeky IT guy called Archibald. She joins forces with two other living undead characters - trainspotter Brian and gothic teen Claire. But with her friend Anna seemingly too willing to help Dan move on, Lucy finds herself distracted from her task.
Awarded our best debut of 2009 award, this has characters you'll love, a mix of funny and poignant scenes, and a teary ending. Don't wait any longer to read this.

---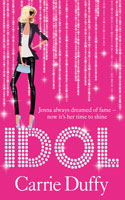 Jenna and Sadie are two 23-year-old former rivals with equal talent and determination. Jenna has made it to the A-list around the world, while Sadie is still living in a dumpy flat with her best friend, Carla. Both girls are about to encounter a change in their lives, however. Jenna gets the opportunity to work with the rock band Phoenix and its gorgeous drummer Nick Taylor while Sadie gets the chance to leave her horrible London past behind and start fresh in Las Vegas. But things don't go to plan for either girl as Sadie gets mixed up with an arrogant wealthy man who uses her for his own sick and twisted pleasures and Jenna can't seem to keep the peace with the members of Phoenix.
Filled with the glamour and excess you'd expect from any celebrity novel, this story is well written but its very frequent sex scenes overpower the storyline. The main male characters only think about sex and which girl they can sleep with next - all vividly and sometimes graphically detailed - and the women are also too sex obsessed. If you're looking for something really raunchy, then this fast-paced novel fits the bill. But for me it meant the story just didn't live up to its potential. (AS)

---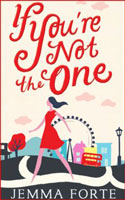 If You're Not the One - Jemma Forte (2014)
Jennifer and Max started off with a good marriage. They'd finally found "the one" and vowed to never take each other for granted. Several years and two kids later, Jennifer is starting to notice things. Small things, that don't seem like much at first, but over time make her feel like there's something desperately wrong with their marriage. Now that Max isn't acting so wonderful anymore, Jennifer's asks a lot of "what if" questions. What if she had ran off to Australia with sexy, spontaneous Aidan when she was 18? Would life have been better if she had married Tim, her brilliant, overachieving boyfriend from university? Could she have been happy with sweet, easygoing Steve? She's about to find out. After a terrible fight with her husband, Jennifer runs out of the house and is hit by a car. While in a coma, she's able to see what her life would have been like, had she chosen another path. As her brain flits between the present day and alternate realities, Jennifer realises the far-reaching impact of her decisions. Is she happy with the path she's on right now? And what decisions will she make this time?
I loved this book. The ending equally thrilled and tortured me. A total cliffhanger. One the one hand, I like the suspense of not knowing what path Jennifer was going to choose. On the other hand, I desperately want to know what happens to her. I suppose readers are encouraged to consider which ending they would prefer. This is a book that I will think about for a long time. (CK)

---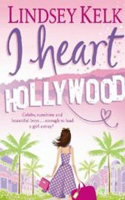 I Heart Hollywood - Lindsey Kelk (2010)
Angela can't believe her luck - The Look, which is the trendy magazine she writes for, has just offered to send her to Hollywood to interview the hottest movie star on the planet - James Jacobs! To make things even sweeter, Angela finds out that James will not do the interview with anyone but her. So, off she goes from cold New York to sunny California, with her best friend Jenny in tow. Once in the land of glitz and glamour, Angela is disappointed to find it is not at all what she expected. James, on the other hand, is everything she expected - and more. He's gorgeous, sweet and really talented. In addition, he seems to be interested in Angela as more than a friend. However, Angela has a wonderful boyfriend, Alex, back home in New York and getting mixed up with a movie star can have its downfalls (as she soon finds out). Things get really complicated when Angela is caught by the paparazzi leaving James' hotel room in the middle of the night. Soon her face is splashed across the entire universe - from the internet to the tabloids. Angela tries to explain to Alex that everything is being blown out of proportion but he doesn't believe her and even Jenny is mad at her for some reason. Then Angela inadvertently discovers a deep, dark secret about James. Facing the crushing dilemma of either losing her job and being deported back to Britain or exposing James' secret is really quite difficult for Angela. Should she be selfish and choose her career over her blooming friendship with James? Or should she expose him for who he is and elevate her career to a new level?
You'll have to read this wonderful book to find out. If you love Sophie Kinsella, then you'll really enjoy this witty and fun book. An excellent read indeed! (AS)

---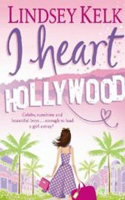 I Heart Hollywood - Lindsey Kelk (2010)
In this sequel to I Heart New York, Angela's boss at Look magazine offers her the opportunity to interview British heart-throb actor James Jacobs in Los Angeles. Apparently he has specifically asked for her to be the interviewer. So Angela heads east with her new best friend, Jenny, while her rock muso boyfriend Alex stays behind in New York. Things get a bit out of control when some questionable photos appear of Angela and James - and rather than just covering a story, Angela is thrust into the media spotlight.
This isn't as strong as the first book and is certainly a bit cliched. But just as the storyline starts waning, the pace picks up again and you're willing to give it another chance. Let's see how Angela fares in the next instalment in Paris.

---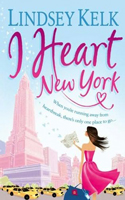 I Heart New York - Lindsey Kelk (2009)
Angela is acting as bridesmaid at her friend Louisa's wedding when she discovers her boyfriend Mark making out with one of the guests in the back of his Range Rover. She flips out, blaming the bride and groom for knowing about Mark's affair with his tennis partner. She hails a taxi to the airport, taking the first flight out she can find - to New York. There the Brit befriends Jenny Lopez (no, not J.Lo) who works in a hotel but really wants to be the next Oprah. After some shopping, sightseeing, barhopping and more shopping, Angela lands a gig writing a blog for Look magazine's website. She also starts dating two men - rock singer Alex and Wall Street banker Tyler.
OK, it's not a particularly realistic story - but it'll suit if you're in the mood for some escapist fun. And it's well worth your while to familiarise yourself with Angela, especially as she has many more adventures to come - in Hollywood, Paris, Vegas and London.

---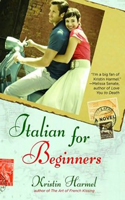 Italian For Beginners - Kristin Harmel (2009)
Meet Cat - she has always been one to play it safe. She has a secure, well-paid job as an accountant, has no debt and owns her own apartment. However sometimes playing it safe doesn't always work to her advantage. The story starts at Cat's younger sister's wedding where her Grandma pipes up about it not being normal for a 34-year-old to still be single. After this humiliating incident, Cat finds herself in the arms of Michael who has a secret. When Cat gets the wrong end of the stick, she impulsively decides to flee to Rome to re-discover her one true love, Francesco. However Francesco is not how she remembers and soon she is alone. Cat then meets some interesting characters, including Karina, who becomes a blessing in disguise and Marco, who resembles that Roman Holiday character Joe Bradley (played by Gregory Peck opposite Audrey Hepburn.) Can this Rome trip be exactly what Cat needs to reinvent and find herself?
A wonderful book that plays off on that classic Roman Holiday rom-com. (PP)

---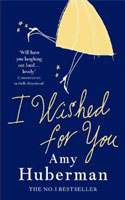 I Wished For You - Amy Huberman (2012)
At the age of 30, Grace is more interested in old Hollywood movies and glamour rather than getting married to long-term boyfriend Robbie. On a trip to New York he pops the question in front of hundreds of people. Grace freaks out, says no and runs away. Things get no better when she is kicked out of her job and has to front her family to tell them about the break-up. Now is the time when more than ever she wants to know her heart's true wish. She crosses paths with the Vintage Queen, Verity, who runs the most fabulous vintage shop. She is also a bit mysterious and trying to hide something from the world. What is it?
This gorgeous story is like a hot chocolate on a snowy day. It's packed with a lot of laugh-out-loud moments and beautiful dresses. It's easy to read and hard to put down. (SS)

---
I can only imagine how Chrissie Manby must have been almost as nervous as the bride on the day of the royal wedding. With her book set amid the backdrop to Prince William and Kate Middleton's big day, imagine what would have happened if some unforeseen circumstances meant events didn't play out as described here. In this very funny novel, a different Kate is about to walk down the aisle for the first time at 39 after Ian proposes on the top of the Eiffel Tower. And Diana, so named because she was born on the day of the 1981 royal wedding, is ready for her fairytale wedding too. She's told her man Ben when and where to propose, she's picked out the ring, she's got free rein over her daddy's credit cards and she's been honing her Bridezilla attitude for years. Both brides get engaged at the same time as the heir to the throne finally pops the question to Waity Katy - and their wedding is scheduled for the day after the royal nuptials. Meanwhile bridal boutique owner Melanie, who was married on the same day as Prince Charles and Princess Diana, is making both women's dresses and hiding the fact she's divorced.
This tale of two very different brides is a light, enjoyable read - just perfect for the new Duchess of Cambridge to take on her honeymoon.

---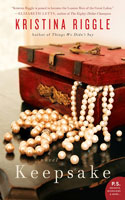 Since her husband Ron divorced her, Trish is left alone to raise their son Jack. Trish not only has emotional baggage, she also has an issue with hoarding. An unfortunate accident happens to Jack in her home and when she takes him to the doctor, she is reported to child protective services. Someone shows up at the house unannounced, and tells Trish that she has to clean up the house to make it a safe environment and attend sessions with a psychiatrist if she wants Jack to remain in her care. Her sister, Mary, whom she hasn't had a good relationship with since Mary left to live with their father at 15, agrees to help Trish tidy the house. The sisters rediscover what they mean to each other, while also learning things about their mother they never knew. Trish has to come to grips with her hoarding and get her life back on track.
This is a touching story about family and overcoming obstacles and adversity. (CG)

---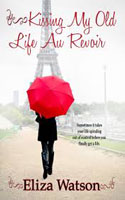 Kissing My Old Life Au Revoir - Eliza Watson (2013)
Samantha is finally visiting her little sister, Libby, in France - only to find Libby eight months pregnant - and meeting the very sexy neighbour, Luc. When her super-organised boyfriend/boss Evan simultaneously proposes and sabotages her promotion prospects, Samantha starts to wonder what she really wants in life after all, and then Libby suddenly goes missing... As the cover says "sometimes it takes your life spiralling out of control before you finally get a life".
This is Eliza Watson's second novel and it's fast paced, funny, sexy, romantic, suspenseful, and has a great array of lovable characters. Not to mention the scenery that make you feel you're in France with Samantha. (AT)

---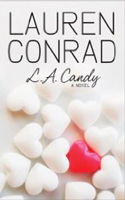 Who better to write a story centred around a reality TV show than someone who has made her name through reality TV shows? Nineteen-year-old Jane has moved to LA with her best friend Scarlett - Jane is interning for a well-known event planner, while Scarlett is studying at USC. When a TV producer approaches them in a nightclub one night, he offers them a chance to be on a new reality TV show. With Jane as the narrator, LA Candy becomes a hit - showing an orchestrated glimpse into the real lives of a girl next door (Jane), a gorgeous brainiac (Scarlett), a spoilt rich heiress (Madison) and a loveable ditz (Gaby). And Jane's star rises even further when she starts dating another tabloid favourite. Ending on a bit of a cliffhanger, the next episode - Sweet Little Lies - is out in 2010.

---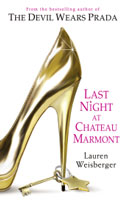 Last Night at Chateau Marmont - Lauren Weisberger (2010)
Brooke fell for Julian when she heard him sing and play the piano in a bar. Now happily married to him, she works two jobs as a nutritionist to help support them. When Julian scores a big record deal followed by a gig on the Jay Leno show, it seems he's finally on his way to making the big time. But as his star rises, Brooke finds it tricky to balance her normal life with his hectic new schedule. Then compromising photos of Julian at Chateau Marmont are circulated and it seems as if they're headed for Splitsville.
This is a tale of an ordinary woman traversing the rocky path of being in love with a rising celebrity. With lots of name dropping and glamorous scenes, it's an enjoyable peek into the not-so-enviable lifestyles of the newly famous. But just not the page-turner I was expecting.

---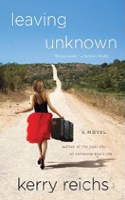 Leaving Unknown - Kerry Reichs (2010)
aka The Good Luck Girl (2009)
Maeve Connelly needs a change in her life. When she loses her job and her parents tell her that they can't keep bailing her out, Maeve is kicked into action and decides to take her friend Laura up on an offer to visit her in California. Embarking on a road trip out west with her talking bird Oliver, Maeve takes the scenic route across the country through little known towns with quirky names. When her beloved old car dies just outside of Unknown, Arizona, Maeve has no choice but to stay in the town and take on odd jobs until she can earn enough to get her car fixed up. Unknown proves quite lucrative for Maeve as she meets new friends, works at the local bookshop and finds romance with the town's only doctor. However, when Maeve's past rears its ugly head, she can't help but feel like she needs to run away. Again. As she decides to resume her trip to the Golden State, Maeve is bothered that she can't stop thinking about that sleepy little town of Unknown and even more bothered that she can't keep images of her boss, handsome bookshop owner Noah, out of her head. Eventually, Maeve has to decide if she wants to continue on her current path or if she has already found her new home in Unknown, with its welcoming locals and small-town feel. This is a wonderful book with a heart-warming ending. (AS)

---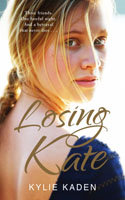 Social worker Frankie is forced to confront her past when her childhood friend, Jack, moves into a property behind her rundown cottage. But he is loathe to admit to his partner, Sara, how close he and Frankie used to be or that he was dating her best friend Kate when she disappeared during an end-of-school beach camping trip.
With flashbacks to that fateful year of 2000, it's a compelling story that keeps you on tenterhooks wondering what exactly happened to Kate. In addition to the mystery, the relationship between Frankie and Jack - both the tension and spark - is superbly portrayed. A very promising debut.

---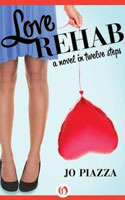 Love Rehab - Jo Piazza (2013)
Sophie's boyfriend, Eric, has dumped her for his secretary, so she heads home to New Jersey. When best friend Annie runs into trouble with the law - drink driving - she goes along to an AA meeting with her. She realises there is a need for a similar program for love addicts. So she opens up her late grandmother's home to women who need to get over their men problems. These include Prithi who tried to trap her doctor beau by getting pregnant; Stella whose ex is looking for a wife on a reality show and yoga instructor Jordana whose boyfriend not only cheated on her - but with a Pilates instructor!
This is a easy-reading story with lots of humour. But with so many women with sad romance tales to tell, it was not so easy to connect with any of them.

---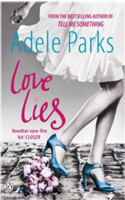 All Fern wants for her 30th birthday is an engagement ring - she even gives her long-term boyfriend Adam an ultimatum. But what roadie Adam gets her instead are backstage concert tickets for UK's biggest pop star, Scottie Taylor. (Scottie is so much like Robbie Williams I even heard all his dialogue in Robbie's accent!) Fern meets Scottie while wandering around Wembley Stadium, and after a couple of intense days together, Scottie proposes. The new couple head off to LA, as Scottie sets out to conquer America with his latest album. But as Fern learns to deal with the entourage and adulation that surround her fiance, is her fairytale a true love story?
This is a great escapist read which will sweep you up in all the pop star excitement - but may not be to the liking of all Adele Parks fans.

---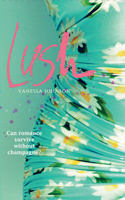 Advertising account director Lydia is heading towards rock bottom after her boyfriend Marcus moves out, her best friend Miriam disappears on holiday to Mykonos and a major work stuff-up is blamed on her. Lydia, a New Zealander living in London, has a drinking problem but only starts to realise how serious it has got when she suffers blackouts and a doctor confirms she is drinking too much. Can Lydia stay sober, hold on to her job and turn her life around?
This is a very promising debut with an endearing but flawed main character and a fascinating work environment. Interspersed with clever twists and humour, in fact, it's so good I think we'll claim the Kiwi author as Australian.

---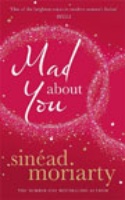 James and Emma have to move to London from Ireland when he loses his job. Emma is convinced that it's not going to be easy to adjust to life in the new city for her and their two children but does she have another option? Emma takes up a job as make-up artist on the reality show hosted by her big mouth sister Barbs while her children are taking their own time in getting settled in school with the help of their god-sent nanny Claire. Surprisingly Emma is handling the changes quite well until she finds out that Barbs is having an affair with her married boss. Then her world is turned upside down when James started receiving sext messages and sex toys start arriving. Though she wants to believe it's a prank played by some member of James' new rugby team, on the other hand she has every reason in the world to believe that James is having an affair.
Sinead Moriarty's writing is simple yet intriguing. Although the story is pretty much predictable after a few chapters, it's still engaging enough to make you turn pages. I absolutely loved Emma and Barbs - they literally made me laugh every single time. (SS)

---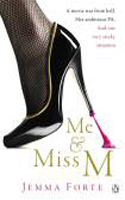 Francesca has wanted to be an actress for as long as she can remember. But as she is getting older and the only job that has given her any type of notoriety is an advert she is ashamed of, she decides it's time for a change. So when she is fired for writing about her co-workers, she gets an opportunity of a lifetime to be an assistant to actress Caroline Mason, who enjoys Hollywood power couple status with actor Carson Adams. To deal with the stress of working for such a hateful person, Fran writes about her life as an assistant. She starts to learn secrets about this life that she wanted so badly for herself - finding that everything isn't always as it seems. A great debut from Jemma Forte and I can't wait to see what else she comes out with. (CG)

---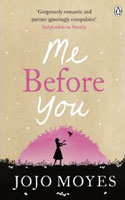 Me Before You - Jojo Moyes (2012)
Lou Clark and Will Traynor would have never crossed paths had it not been for two fateful things: his accident and the loss of her job. When Lou first meets Will, he is bitter and doesn't want anything to do with her, but as time goes on, he becomes more friendly towards her and enjoys her company. While Lou tries to balance her new work life with the demands of her boyfriend (whom she may or may not love) and the demands of her family, who are relying on her for extra income, she becomes more and more entangled in a deep web of deceit. Will Traynor becomes the epicentre of her life, consuming her every thought and action.
She plans her days according to what he can and will do. While Will seems to be planning his days according to what he wants Lou to try. He knows she has never left their small town or experienced the world like him, and he wants that for her more than anything. However, it comes down to an epic battle for Lou, who needs all of her strength and perseverance to help Will.
This is a powerful story that will have you both laughing at parts and in tears at others. It's a story of courage and strength when things seem impossible and of being there for someone you love even when you don't think they are making the right decision. At the end of it all, you just might feel a little more grateful for what you have even if it isn't everything you've always wanted and you'll definitely fall in love with Lou Clark and Will Traynor. (AS)

---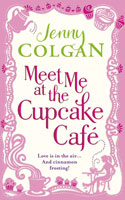 Meet Me at the Cupcake Cafe - Jenny Colgan (2011)
Issy Randall is a 31-year-old woman who works at a commercial property company in London for the sake of paying her bills and the occasional perks of seeing her boss/boyfriend Graeme. She often wonders if he is taking their relationship seriously, since Graeme has never called her his girlfriend and Issy has never met his friends or family. When she is made redundant, Issy is left both jobless and heartbroken. But now she has a sum of money to open up the cafe she has dreamed of.
This is a sweet and lovely story about a girl finding her own dreams (this candy pink book cover is one of my favourites in 2011). (XT)

---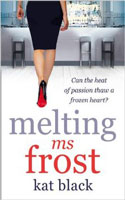 Melting Ms Frost - Kat Black (2013)
Annabel Scott is one strict boss. Determined not to fraternise with her employees, her staff steer well clear. But new boy Aidan Flynn can't be put off that easily when he decides he wants to have her. And it's a battle of the wills as Annabel tries to keep her professional distance and Aidan attempts to get personal.
This book practically sizzles with sexual tension and is completely centred on the erotic play between Annabel and Aidan with little more to the plot. Neither Annabel nor Aidan are particularly likeable characters - Annabel too hard and austere and Aidan too manipulative and coercive and quite frankly I found Aidan's unflappable poise and self-assurance bordering on psychopathic charm. Take this as an erotic romance and you won't be disappointed, if you're looking for substance and plot, look elsewhere. (JC)

---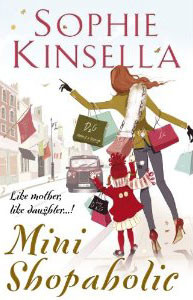 Rebecca Brandon (formerly Bloomwood) is at her wit's end. She's trying to plan a surprise birthday party for her husband, Luke, while on a budget. Which is disastrous in itself as Becky does not do budgets. Ever. But with the country in the midst of the worst financial crisis ever and everyone worried about money, Becky has no choice but to keep her party within means. On top of the stress of the party, she has her two-year-old daughter Minnie to look after and she's quite a handful. For a toddler, she sure knows what she wants - and that's everything she sees. Luke thinks Minnie is out of control but Becky disagrees, explaining that Minnie is just "free spirited".
However, that's not enough for Luke, who thinks Minnie needs professional help. The final cherry on top of the cake is the fact that Becky has promised Luke that she won't shop until she wears everything in her closet three times. Three times! That will take her ages! But Becky wants to keep her promise no matter how hard it is. And, it's hard. Really, really hard. With Becky telling lie after lie regarding the party - she really does want it to be a surprise - she can't figure out what's the truth and what's not anymore. Will she be able to pull off the party without Luke finding out? And even more important: how long can she actually go without shopping?
This is an excellent addition to the Shopaholic series and it's probably one of the best so far. Minnie adds a great element of fun and surprise to the story, which makes it refreshing and hard to put down. (AS)

---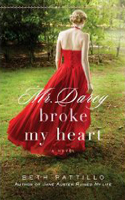 Mr. Darcy Broke My Heart - Beth Pattillo (2010)
Claire Prescott has been given a chance to get away from her go-nowhere life in Kansas City when her Jane Austen, Mr Darcy-loving sister Missy can't attend a seminar at Oxford University in England. Claire fills in her spot even though she doesn't understand all the fuss about Mr Darcy - she's happy with her sports fanatic boyfriend Neil. Wandering around Oxford on her first day she meets an old lady called Harriet, who invites her into her Beatrix Potter-looking house and shoves a manuscript into her hands claiming it's a draft of what went on to become the famous novel Pride and Prejudice. Claire starts reading the manuscript and can't help but get drawn deeper into the story, especially when she meets book publisher James, who may well be her Mr Darcy.
This is a fun-filled novel for both lovers of Jane Austen and those who aren't as enamoured with the elusive and haughty Mr Darcy. (PP)

---
My Sweet Revenge - Jane Fallon (2017)
It's so true that "Hell has no fury like a woman scorned". When Paula finds out that her husband is having an affair, she doesn't confront him, she doesn't cry, she doesn't begs him not to leave her but plans her revenge. First she is going to make him fall back in love with her again and for this she has to exercise and lose weight. She will also befriend his mistress so that she can insinuate how much she and her husband still love each other to make the other woman feel insecure. And she asks for help from the mistress's husband, who happily joins in her revenge plan. But Paula is not a vengeful and angry wife. She is a sweet woman who gave up her career as an actress to take care of her family while her husband built his own career and fights for what is right. I cheered all the way as she found herself in embarrassing situations while she tried to lose weight and admired her willpower and determination.
This is the first novel I have read by Jane Fallon and I must admit that I have missed out so now I need to catch up on all her other novels. It is an entertaining, refreshing and brilliant novel that I couldn't put down. (NP)

---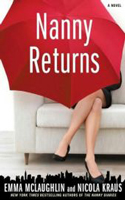 It's been 12 years since Nan left the Xs' employ, leaving behind her videotape message of discontent. She's back in New York with her husband Ryan (remember HH from the first book), after years spent travelling for his UN job. They have moved into an apartment that needs some serious TLC and she is doing consulting work for a private school. One night, while Ryan is away, Nan's former charge Grayer turns up, drunk on her doorstep. He is wanting her to pose as his mother when his younger brother, Stilton, goes for a school interview. His parents have split up and Mrs X is not coping. And so Nan gets sucked back into a world where wealth and power equal dysfunctional families. Everyone would have their own ideas of how a sequel to The Nanny Diaries should play out. I really missed a combative Mrs X and couldn't see how Nan would have seen what she did around the world, and then still return to work in that privileged Manhattan school scene. As Nan considers the possibility of becoming a mother herself, the door is left open for a third instalment.

---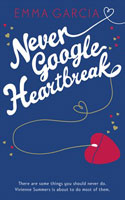 Never Google Heartbreak - Emma Garcia (2013)
Viv Summers is happier than ever because finally she is set to say 'I do' to love of her life Rob. But just days before their marriage, Rob broke off their engagement and suggests they take a break. Viv moves out of the apartment and started googling heartbreaks. She sets up a website for people like her whose heart has been broken. Along with giving advice to newly dumped and heartbroken people, she is also doing everything in her power to win her fiance back. She takes her best friend Max along to a wedding where Rob will be a guest with the aim of making him jealous. But everything goes south when she spots Rob with a stunning blonde who is sporting a large rock on her third finger.
This is a fresh and exciting debut novel. I loved the parts where she has used blog entries in the story, they are hilarious. Though the story is somewhat predictable it doesn't stops you from turning pages and devouring every piece of advice by the broken-heart expert Viv. (SS)

---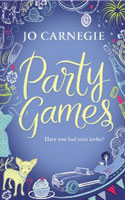 From the outside everything looks quiet and peaceful in the picturesque countryside town of Beeversham. But behind all the beauty are hidden secrets and people facing real problems. Young and beautiful Fleur is fighting a losing battle. She wants to save her ancestral farm which has been going downhill since the day her mother died and her father turned into an alcoholic. She certainly didn't expect a proposition from rich playboy Beau that could find her a way out of her mess. Vanessa has everything a girl can ask for - big house, handsome husband, sexy looks and a star-studded career. But under all the glitz and glamour she feels alone, burdened, unhappy and unloved. Catherine has left her glory days of being the editor of a high-flying magazine back in London and is trying to build a new life in Beeversham with her husband. But she isn't sure if she wants this life.
With its beautiful setting, relatable characters, marvellous twists and amazing story line, Party Game is a real gem. (SS)

---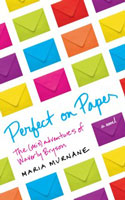 Known for her ridiculously bad dating life among her friends and family, Waverly Bryson never would have thought that she would find her dream man. Neither did she even imagine that he would be one of San Francisco's most eligible bachelors, Aaron Vaughn III. Just two weeks before her dream wedding, her fiance suddenly calls off the entire event claiming that he doesn't love her anymore. Devastated, she devotes her time outside of her PR job to creating a series of greeting cards called "Honey Notes", a casual way to cheer herself as a newly single woman. This is a light-hearted and humorous story of how Waverly navigates through her tough assignments, facing her new office nemesis Mandy Edwards, her drinking problems and crush, Jake McIntyre. (XT)

---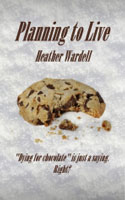 Rhiannon has struggled with her weight her entire life but she never thought it would put her life in danger. After leaving her parents' Christmas party to avoid all the tempting food, Rhiannon's car goes off the road leaving her trapped. Unable to use her cell phone or laptop to call for help, she reflects on her life. She has a successful career but her personal life leaves a bit to be desired. As she waits for someone to find her, she thinks about what has happened to her in the past few years, the men in her life and how she got here. Has she really been living her life or is she just getting through it?
The story is told through flashbacks as Rhiannon tries to free herself from the car and possibly from herself. Wardell writes about topics that could be preachy or morbid but she makes them thought-provoking and bittersweet. (AR)

---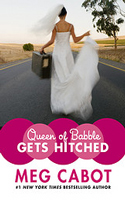 Queen of Babble Gets Hitched - Meg Cabot (2008)
Lizzie Nichols finally has it all. The boyfriend, her French love Jean-Luc, the job, and the perfect life. Or so it seems. After a fight at Christmas and a rash decision, she finds herself living alone, and hopelessly depressed. That is until Chaz comes along. Recently separated, Chaz seems the perfect distraction. But time is not on their side, and before anything can begin Jean-Luc is back, and this time with a marriage proposal. Accepting immediately Lizzie is thrust into the most haywire months she's ever experienced while trying to plan her perfect wedding. But if it's so perfect why does she break out in hives every time she thinks about it? And why does Chaz keep popping into her mind?
This book maintains all the humour and wit of the first Queen of Babble, with a healthy addition of new characters, and a most satisfying plot twist. (SN)

---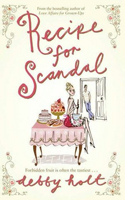 Recipe for Scandal - Debby Holt (2010)
Bath caterer Alberta is throwing a dinner party with her long-term partner Tony when he gets a phone call that throws their lives together into a spin. Her daughter, Hannah, who has moved to London, is not only having man trouble but her best friend Harrison seems to be avoiding her. Then there's Alberta's mother, Phillipa, who is about to find herself in the middle of a scandal involving her husband, a former government minister. Soon all sorts of skeletons are tumbling out of everyone's closets.

---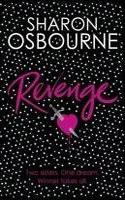 It's the mid-70s and 16-year-old northerner Maggie has just landed in London, intending to become a star. Instead she finds herself attending endless auditions while working as a barmaid and living in a dingy flat. Falling for the smooth-talking Derek Stone, she soon finds herself abandoned and pregnant. Instead she marries the steadfast Stone brother, George, not realising he is gay and needs a wife for his career. He raises baby Chelsea as his own, and soon her sister Amber comes along. Maggie puts her own ambitions on hold, instead using her musical knowledge to help her husband become a very successful talent agent. She then turns her attention to her golden child Amber. The sisters' rivalry begins when brazen Chelsea wins a TV role that was meant for Amber. From here it seems for one sister's star to rise, the other's needs to fall.
This was a surprisingly good romp of a read, with the ending leaving the door open for a sequel. My only complaint - it just didn't have any sense of this particular celebrity author's personality in it at all. The revenge climax ended up being so tepid. Anyone who has seen Mrs Osbourne swing into action to protect her brood would know that she'd come up with a far more powerful act of vengeance herself. (The book was written with an anonymous co-writer.)

---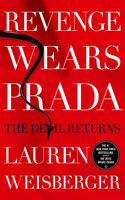 It's been 10 years since Andy quit her job working for Runway editor Miranda Priestley in spectacular fashion in Paris. In that time, she has become friends with former colleague Emily and launched an upmarket bridal magazine, The Plunge, together; and broken up with long-term boyfriend Alex and got engaged to Max from a prominent media family. But even though her life is looking up, she is still traumatised by her experiences with Miranda. Now she's about to walk down the aisle and discovers that her mother-in-law doesn't approve of her and that Max is keeping a secret. And Miranda wants to get her talons on their magazine.
Writing a sequel to a much-loved book is fraught with dangers, as readers are so invested in how they want to see the story progress. Miranda isn't in the book as much as some hoped but instead casts a long shadowy presence - and I think that works well. Andy's issues with Max are perhaps a bit overblown and the conclusion was predictable but all in all this is an easily devoured read.

---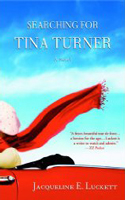 Lena Spencer reaches a point in her life when living "the good life" in no longer good enough. Tina Turner's autobiography becomes Lena's inspiration as she reaches the fork in the road where she must choose between others' expectations and her personal freedom. Age and circumstances are challenges worth overcoming in the pursuit of passion. This is a good debut which gives readers a glimpse into the lives of some mature and upwardly mobile African-Americans. (CM)

---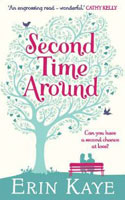 Second Time Around - Erin Kaye (2012)
When Jennifer meets Ben, she tries to fight the attraction she feels for him, after all she is old enough to be his mother. But when he seems to feel it too, they begin an affair that is set to shatter all those around her. Her desperately unhappy daughter Lucy gets swept off her feet by the deeply religious Oren. He saves her from her misery but Jennifer can't be happy for her. As the family tensions are strained, can Jennifer find love second time around?
I liked the character Jennifer and could immediately feel her and believe her story and angst over her relationship with Ben. I loved Lucy's dark secret at university but was disappointed as it instantly disappeared when she met Oren. The Lucy and Oren story was good but I felt it overshadowed Jennifer and Ben's story. Overall it was a well-written book and I'd look out for another Erin Kaye novel. (AB)

---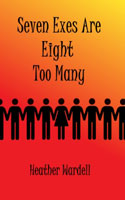 Seven Exes Are Eight Too Many - Heather Wardell (2010)
Madeleine-Cora Spencer has had it with dating. She just wants to find a nice guy so decides to sign up for the reality show Find your Prince. To her surprise she is chosen to be on the show but she soon finds out that the show has nothing to do with finding her prince. She is banished to a deserted island for three weeks with seven of her exes. Just as she is getting used to the idea of dealing with these men that she broke up with, she gets the shock of her life when the rest of the game is unveiled to her. She finds herself competing in challenges with them for a million dollars while trying to maintain her dignity in front of millions of viewers.
Even if you're not a fan of reality TV, this book will hook you. MC's relationship with each guy shows you a little bit about her and why she hasn't found "The One". Most reality TV shows portray the superficial but this book shows a lot of heart with a very likeable main character. (AR)

---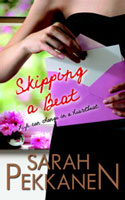 Party planner Julia's husband, Michael, has a heart attack at work and is brought back to life after four minutes. In that time he has a near-death experience and decides to change everything. Michael, who runs a multi-million-dollar food and beverage company in Washington, plans to give it all away - the company, the millions, the house, the cars - and refocus on his marriage to his high school sweetheart. Can this second chance at life also breathe new life into their rocky relationship after years of neglect? Or will Julia resent the new Michael even more than the old one?
Pekkanen certainly doesn't let her readers down with this captivating and thought-provoking second novel examining the price of success and the things that matter the most.

---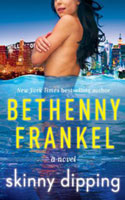 Quick-witted New Yorker Faith Brightstone has landed in LA and is ready to become an actress. Now living with her distant father and his young trophy girlfriend Brooke, Faith is determined to make it big. We follow Faith through a few boyfriends, some drugs, a ton of funny hook-ups, a game show, and a cast of funny friends.
Faith is such a likable character, she goes through such highs and lows throughout the book I found myself anxiously turning pages waiting for her next adventure. Frankel obviously based this book on her life, and I got a kick out of trying to figure out who is based on who, and which parts of the story are real. I really enjoyed this book - I can't wait to see what Frankel cooks up next. (AV)

---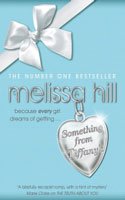 Something From Tiffany's - Melissa Hill (2011)
Two couples are in New York over Christmas. Both of the men have headed to the legendary Fifth Avenue store Tiffany's to pick up a gift for their girlfriends. English widower Ethan is splashing out on a diamond ring for the woman he is hoping will make his family complete while notoriously stingy Irishman Gary dashes in for a last-minute charm bracelet for Rachel. But after an accident outside the store, their shopping bags get mixed up and Rachel ends up accepting a marriage proposal from Gary with a ring that was meant for another woman. As Ethan attempts to set everything straight, readers are left wondering if fate had something else in store for these couples.
The twists are not as breathtaking as usual from this author but the very romantic story is still far from predictable and the ending very satisfying.

---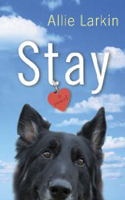 Savannah "Van" Leone has been in love with her best friend, Peter, since their freshman year at college. Now, Peter is marrying Van's other best friend, Janie, and Van is heartbroken. After serving as the happy couple's maid of honour, Van goes home to an empty house and an even more empty life. All that quietness evaporates quickly, though, when Van buys a puppy from Slovakia on the internet during a drunken stupor. When the dog shows up, he's no puppy, at least not by looks. The little furball that Van envisioned turns out to be a 100-pound monster who only responds to Slovakian commands. Though technically, he is still a puppy, he is definitely not what Van expected. So, now what? The only thing to do is keep him, name him, and try to get used to him being around all the time. When Van takes her new puppy, Joe, to the vet, she meets a very handsome and sweet man named Alex, who takes her mind off Peter for a while. But, will things work out with Alex or will Peter finally realise what he has been missing all this time?
This comic debut has characters that are funny, charming and very real. Whether you're an animal lover or not, this is a book that will open your heart to the joys of owning a new pet and show you the ways that they can change your life forever - in good ways and bad. (AS)

---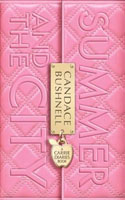 Carrie Bradshaw is so excited to be living in New York City for the summer. She is taking a writing class and wants to prove how good she is. But the first day she is mugged and has no choice but to call Donna LaDonna's cousin, Samantha, for help. Luckily for Carrie, Samantha is very well known and soon Carrie is treading among the elite of New York. She meets a very successful playwright and starts dating him. She also soon meets Miranda, a feminist to the extreme who is on a hate-all-men campaign. When Carrie gets an assignment to write a play, she starts to wonder if she really is as good as she claims.
This sequel to The Carrie Diaries is full of self-discovery and Carrie's love for all things New York City and fashion. It is great to see these characters' personalities before New York has gotten to them. Several names will be familiar to fans of Sex and the City TV show. I'm looking forward to reading the next instalment. (CG)

---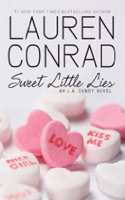 Sweet Little Lies - Lauren Conrad (2010)
You know when you watch a TV pilot and it draws you in, ending on a cliffhanger so you can't wait to catch the next episode. That was LA Candy, the first book in reality TV star Lauren Conrad's series. Then you watch the next few episodes and it's all a bit ho-hum, making you wonder if the series is really worth your time. That's this book - which opens with Jane in Cabo with her reality TV co-star Madison. Jane's hiding out from a media storm back in LA after a paparazzo caught her with her boyfriend's friend, Braden. And Jane won't believe either her best friend Scarlett or the guy she cheated on, Jesse, that Madison was the two-faced person who leaked the photos to Gossip magazine. Jane reunites with Jesse - much to her show producer's delight - but her relationship with Scarlett seems beyond repair.
A lot of this book just seemed to be treading water, setting the scene for the final book. Let's hope Sugar and Spice ends on a higher note.

---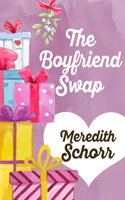 Robyn and Sydney may be as different as night and day but they have one thing in common: an overwhelming desire to please their parents. With the holidays looming, they are both dreading taking their boyfriends home to meet their families. There is no doubt that Robyn's parents would disapprove of Perry, the actor, and Sydney is afraid to introduce Will, the lawyer, for fear that her parents will get too attached. And so they drunkenly come up with a plan to swap boyfriends for a few days. Surprisingly, the men go along with the plan and, of course what follows is a comedy of errors.
In all honesty, I was a little apprehensive about the plot of this book; it seemed too farfetched! But, having read and loved some of Schorr's other books, I wanted to give this one a go, and I wasn't disappointed. The Boyfriend Swap is a fun and festive tale that captures both the magic and the chaos that the holiday season can bring. (LB)

---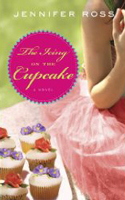 The Icing on the Cupcake - Jennifer Ross (2010)
In the world of Southern belles, their one life goal is getting a diamond ring on their fingers from a rich and wealthy man. For Ansley, she had thought she had found the guy, Parish, until a few months after their engagement he decides to call it all off. Ansley, now heartbroken and ashamed, runs off to New York to live with a grandmother she has never met. Vivian gives Ansley an ultimatum - pack up or get a job. In Ansley's family, baking is in their blood, especially when it comes to cupcakes. It's their way of coping with the problems in their lives. One day after making too many cupcakes and giving them away, Ansley decides to open her own cupcake shop.
This is a really delicious, fun story. The author has added cupcake recipes with fabulous names to suit the moods of the characters such as Shot through the Heart. (PP)

---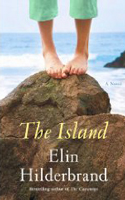 For 13 years, the Tate family house on Tuckernuck Island has stayed vacant, getting more rundown by the year. Desperate to get away from life's little problems and escape to the middle of nowhere, Birdie has invited her two daughter Chess and Tate and her sister India for a month of relaxation. Each one readily accepts, all desperate to escape and hide. For Birdie, it seems that not only did her marriage fall apart but her current relationship with Hank may not survive the break. India, still mourning after the death of her husband Bill, has the chance to be happy, with someone else. But she is worried about what people may say. Tate has never been one for the L word - her job means she is always travelling and racking up 1.6 million frequent flyer points. On the island, Tate comes face to face with her childhood crush Barrett Lee. Is this Tate's chance for happiness once and for all, or will her hopes be crushed again? Then there is Chess, who is dealing with guilt after a broken engagement. The Island is definitely a story to read with girlfriends over a glass of wine or two. (PP)

---
The French for Always - Fiona Valpy (2014)
Francophiles will love the gentle pace of Fiona Valpy's new book, The French for Always as it traverses the 'soft carpets of prairie plants interspersed with obelisks of English roses and silver leafed olive trees' and the many beautiful paths that lead to Sara's glorious chateau. Besides catching glimpses of a gorgeous French countryside where golden stone reflects sunshine and the beds of lavender spread in fragrant sheets, you also get to read about some interesting French cooking as garlic, courgettes and tomatoes blend in steaming pots or charcuterie, quiches and cold meats fill a buffet table. But into this idyllic scene that resembles a painting by Monet, comes real life with all its pain and troubles. Sara's fiance, Gavin, deserts her and their wedding business suddenly when she finds out he had been cheating on her. The bank refuses her a loan to keep the chateau and she is at her wit's end. But the wedding season is in full swing and she has to see the bookings through, if she has to stay out of the red and pay her bills.
The beauty of the book lies in the fact that it does not take you down in a spiral of sorrow and disappointments. Instead it draws on the optimism and courage of the heroine who does not let her broken heart overwhelm her. Enter a very likeable French man, Thomas, into Sara's life and things should be perfect again. But there are many more twists and turns to come and many more weddings for her to organise, before Sara can find her feet again.
The book is very well written and if there is a flaw it lies in the rather slow pace of the story. Even when unfortunate things happen, everything moves slowly, including Sara's reactions and recovery. But if you can overlook that, you can enjoy this book, set in beautiful Bordeaux with its soft focus views and rural landscapes. The novel borders on sheer escapism because the harsh reality of actually running a wedding business with rudimentary facilities can never be this easy. Sara seems to be the superwoman who does it all and make it look fabulous too. This is a book you must pick up if you love all things French and to enjoy the delicious languor and sweetness of Valpy's prose. (AC)

---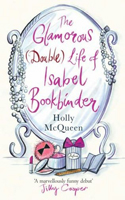 The Glamorous (Double) Life of Isabel Bookbinder - Holly McQueen (2008)
Quirky Isabel Bookbinder is set on becoming an international best-selling novelist. She's already thinking about her launch parties and the celebs who will play her characters in the movie version of her bonkbuster, Showjumpers. The only problem is she can't seem to sit down to write the book. In the meantime, Isabel has a bottom-of-the-ladder job at the Saturday Mercury newspaper. While covering for one of the girls in the office, she inadvertently exposes a political sex scandal and is quickly known for all the wrong reasons. Being jobless and possibly chased down by the MI5, Isabel still doesn't give up her hopes of being a novelist. While her life is basically in shambles, she's thrilled to be offered the job of special assistant to best-selling author and multi-millionaire Katriona de Montfort. Katriona takes Isabel to glamorous launch parties where she runs into dreamy literary agent, Joe Madison. But Isabel's detachment from reality soon gets her into more trouble than she can digest.
Isabel is naive, lost in her own world and at times self-indulgent, however, you can't help but love her. Isabel's is a fresh new voice in women's fiction, one whose adventures and missteps you'll want to follow again and again. (AS)

---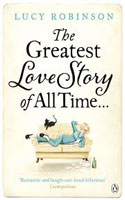 The Greatest Love Story of All Time - Lucy Robinson (2012)
This is the story of 30-year-old Fran who is devastated and heartbroken by boyfriend Michael's decision to take a three-month break from their relationship, seemingly out of the blue, instead of proposing as Fran had hoped. Fran's friends Leonie, Eastern European Stefania and Glaswegian camera-man Dave break into her flat one night and, disgusted by the state they find her in (think snot-encrusted pillows) hatch an eight-date plan to get her back to her old self over the next three months without Michael. Begrudgingly, Fran agrees to this 'deal', which entails joining an internet dating site to find eight prospective dates, and so the hilarity ensues. Of course, life isn't simply about dating and along the way we meet Fran's alcoholic and in denial mother, witness Fran's complete lack of confidence at work at a London television studio and also discover her rather disturbing perchance for stalking a woman called Nellie. After the three months is up, will Fran still believe that Michael is the love of her life, or is the greatest love story of all time just around the corner?
This is an absolutely hilarious and, at times, touching debut novel. Fran is easy to love, despite all of her perceived flaws and the plot did not feel overly predictable or cliched. There is an awful lot of swearing, but this does not detract from the story at all. Overall, this is a heart-warming, entertaining and side-splittingly funny read and one of the best releases of 2012. Lucy Robinson is most definitely a talent to look out for in the future. (LC)

---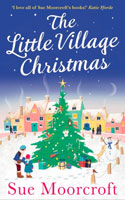 The Little Village Christmas – Sue Moorcroft (2017)
Interior decorator Alexia is helping Gabe turn an old pub in the village of Middledip into a community cafe. But the project is struck a big blow when someone they trust steals from them. Gabe's nephew, treelopper Ben, has run away from some family issues and is on hand to offer his assistance to get the renovation back on track. He forges a useful partnership with Alexia – and there's plenty of sparks too. Can they get the cafe up and running before its Christmas deadline?
The story is more about the pub refit and the relationships surrounding it and less about festive preparations so despite the cover and title, it's a heartwarming read for anytime of the year.

---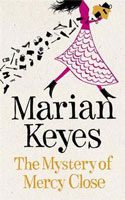 The Mystery of Mercy Close - Marian Keyes (2012)
It is time for Helen, the youngest of the Walsh sisters, to shine in her own novel. Helen, a private investigator, has just had to move back in with her parents after losing her flat. Times are tough in Ireland and her work has all but dried up. Then former flame Jay contacts her with a case - he manages boy band Laddz and one of its members, Wayne, has disappeared just days before their big comeback concert. Helen spends a lot of time at Wayne's house on Mercy Close, trying to instinctively work out where he has gone as well as calling in favours from people who can help her track down missing people. As Helen feels herself being pulled back into the abyss of depression, will she find Wayne in time?
Helen is a top-class narrator, she's very world-weary and admittedly doesn't have any friends. But it would have been great to have had more input from the other members of that wacky Walsh clan - we only got some very quick updates. The mystery of Wayne's disappearance plays out well, and obviously Helen's fears about her depression returning are particularly poignant , given the author's own battle.

---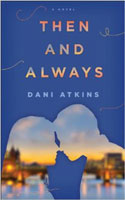 Then and Always - Dani Atkins (2014)
Rachel Wiltshire had a perfect life. She had a great boyfriend and a large group of friends and was about to go to her dream college. Rachel and her friends gather for a farewell dinner at a restaurant before they all head off to the next stage of their life. But a terrible accident leaves one of the beloved members of their group dead. Rachel is left scarred inside and out. Five years later, Rachel reluctantly returns home to celebrate her best friend's wedding. After meeting up with her friends, Rachel is still overcome with horrible grief and decides to visit the cemetery. A fall and head injury lands Rachel in hospital. When she awakes, nothing is like she remembers. She has a promising happy future and the tragic accident that claimed her friend never happened. With amnesia from her fall, Rachel searches for the truth.
The author offers an alternate reality world and moves back and forth between the life Rachel remembers and the life her friends and family insist is reality. The ending is an incredible emotional rollercoaster and makes the reader question fate and second chances. (AO)

---
Ruth Saunders is nearing 30 and still living with her grandmother. It's a comfortable arrangement sprung from tragedy: Ruth's parents died when she was a little girl, and the accident that killed them left Ruth with a host of broken bones, including some on her face. The ensuing surgeries have marked her, both outwardly (the left side of her face is wracked with scars) and inwardly. Not that she lets such worries consume her. After graduating from college, Ruth and her grandma head west to Hollywood, where an attempt at a romance with her boss goes horribly awry. She eventually lands a job with Big Dave and Little Dave, a pair of writers who value her intellect and input. In true Ruthie form, she finds herself crushing on Little Dave, himself a victim of an accident that left him in a wheelchair. When Ruthie writes a script that is picked up for a television series, she watches as it is completely warped and revised to suit the network. But Ruth is a survivor, whether from the accident or her treatment by Hollywood. She will do what must be done to get her show on the air, even if it involves selling chunks of her creative soul.
You will see yourself in Ruthie and her quest to make something of herself and find someone who loves her. She is not perfect; she makes terrible mistakes, underestimates herself, and misreads all manner of situations. But she keeps trying. She never gives up, not on herself or her dreams. When she admits to Little Dave her sadness over her scars, she will break your heart. In a good way, I promise. (AP)

---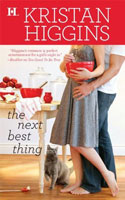 Lucy Lang is not even thirty and already has been widowed for five years. She never thought she would want to remarry but when her sister has a baby, Lucy starts thinking that maybe it's time for her to dip a toe back into the dating pool. First, though, there is the teensy problem of her brother-in-law, Ethan, with whom Lucy has a very friendly relationship. Wink-wink. Lucy "dumps" Ethan and proceeds to try to find someone to date but her entrenched devotion to her dead husband Jimmy blocks all potential relationships. She can't let go, nor does it seem as if she truly wants to.
In fact, Lucy's refusal to see Jimmy as anything less than heroic is the one problem with this otherwise delightful novel. It's been five years, Lucy. FIVE YEARS. It's time to let go. Fortunately, Kristan Higgins' writing pulls us in and makes us invest emotionally in the characters. Frustrating as Lucy may be, we care about her and want her to be happy, just as we care about Ethan. The ending does not seem forced or unrealistic, another hallmark of Higgins'. This is a sweet, adorable book, perfect for a lazy summer day. (AP)

---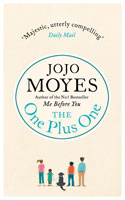 The One Plus One - Jojo Moyes (2014)
Jess is a single mother with a dead-beat ex-husband; her daughter Tanze is a gifted maths genius; her stepson Nicky is a Goth trying to find his place in the world whilst at the same time avoiding the bullies and then there is Norman; a large black dog with no particular breeding. Ed Nicholls is an IT tycoon, who along with friend Ronan, have made their fortune. In Jess's seaside town, Mr Nicholls and Jess cross paths as she is cleaning his not-so-humble retreat. An unpleasant encounter between the two sends Jess into a tirade about the rich never having any manners and treating her job as thought it is beneath them. When the prestigious private school, St Anne's, offers Tanze a scholarship to attend its maths program, Jess is in support of it until she finds out several thousand pounds are needed to secure her place and cover the shortfall of the scholarship. A difficult task when there is very little income for her struggling family. The Maths Olympiad is Tanze's only chance to win her way to St Anne's. With no money for airfares or train tickets, a road trip to Scotland is the only chance they have of helping Tanze achieve her dreams. Packed in the car with Norman in tow, the family of four set off for Scotland where their real journey begins with the help of an unexpected stranger.
The One Plus One is more than just a love story. It is woven with intricate realities of fitting in and finding a tribe where one belongs. It is about deceit, hope, optimism, belonging, bullying, fear and most of all finding a place in the world where good things do happen to good people. Norman, the dog, steals the show with his antics and foul-smelling odours. He does have a real place within the storyline and not just an animal placed within the pages for good measure. You will laugh and you will cry. Loved it! (MP)

---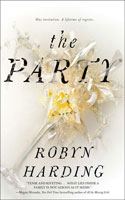 With their daughter, Hannah, turning sixteen, Jeff and Kim Saunders have agreed she can have some friends over for a party. Hannah has always been a trustworthy and respectable daughter, so what could possibly go wrong? For Hannah, her sweet sixteen is her chance to seal her friendship with the popular girls, Lauren and Ronni, so what harm will it do in going behind her parents' backs and making sure her party is one to remember? One night however will change the course of the whole family's life in unimaginable ways.
The fact that this novel is so relatable and believable makes it all the hard-hitting, but although the characters are all inevitably flawed, unfortunately none of them are likeable or contrite enough to really take this novel to the next level. (JC)

---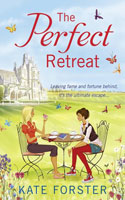 The Perfect Retreat - Kate Forster (2013)
Willow Carruthers has everything in life that anyone can wish for - three beautiful children, a rock star husband and an Oscar for her brilliant acting. Picture perfect? Not at all. Her son is autistic and her husband is a cheater. Willow's life is shattered when she is forced to take refuge at her nanny Kitty's family home in the country. But it's not just some house - it's Middlemist Manor which is sprawled over acres. And never in her wildest dreams did she think she would fall for Kitty's brother, Merritt. While struggling to get used to her new life, Willow lands a role in a period drama being shot at Middlemist that will bring in enough money to solve her financial hardships. Along with the film crew comes Ivo, who has been with more women than he can remember. He falls for Kitty at first glance and this time it's not only lust. Everything seems to be working out smoothly until Willow's husband comes back into her life.
This is a fantastically written novel with a beautifully woven plotline. It has drama, sex, tears, pain and joy. The storyline is supremely engaging and you would never want it to end. Just pop into your beach bag and off you go. (SS)

---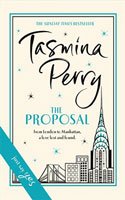 Amy Carrell is happy in her relationship with Daniel Lyons, but at dinner with his parents and colleagues she is sharply reminded of the difference between their worlds, and when Daniel declares that he is moving to Washington to take up a post there it seems their worlds no longer fit. Deflated and unsure of what to do, Amy responds to an advertisement for a companion for a trip to New York and so it is she meets Georgia Hamilton, a rich, elderly woman whose family seem strangely absent. For Georgia, her trip to New York is the culmination of a love story that has lasted a lifetime, beginning in 1950s England and her season as a debutante. But the injustice of the past still reverberates in Georgia's life and Amy takes it upon herself to right those wrongs.
Despite being a dual narrative, this is clearly Georgia's story and Amy's somewhat gets lost, but it is Georgia's story that demands attention for it is poignant, compelling and heartbreaking. At times, the depiction of the 1950s felt a bit too modern, but I really enjoyed the setting and in particular the debutante arena. Whilst Georgia's story is resolved, there seemed quite a few loose ends that were not tied up and I felt the trip to New York wasn't the memorable or momentous experience it could have been. Indeed, it is the 1950s rather than the modern setting where the strength and heart of this book lies. Overall I was pleasantly surprised by this book; it was not what I had been expecting but definitely worth reading. (JC)

---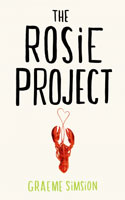 Don Tillman has decided he may have found a solution to the 'Wife Problem' - Don's unsuccessful attempts to find a partner. He has devised a questionnaire to filter out women who will be incompatible, on everything from time-keeping to food preferences to mathematical competency. For Don has very specific criteria and wants to keeps his efforts efficient and productive. However, even with his fool-proof new method, he's still had no luck finding the one person who is right for him. Then in walks Rosie Jarman, incompatible in every way but her desire to track down her biological father speaks to Don's interests and skills as a geneticist even if she doesn't qualify as a potential partner. But as Don spends more time with Rosie, he has to begin to reassess his beliefs.
First things first, Graeme Simsion has done a hugely impressive job in challenging and revising our expectations of the romantic hero and the love story. In Don he has created an incredibly likeable and warm character and largely succeeded in neither lambasting nor pitying him but rather allowing the reader to see things from his unique perspective and to share in his pragmatic views. And because of Don, the love story that emerges is one that is even more beautiful and satisfying. The novel offers a wonderful reminder that there's no one right or wrong way of being, that what's conventional for some is unconventional to others and ultimately that people come in all guises. There are books that succeed in making you laugh and cry but few that make you read with a smile. The Rosie Project is one such a book and it's a measure of its singularity. (JC)

---
The Sister Diaries - Karen Quinn (2009)
Sisters, you love them and loathe them at the same time. As the quote goes, you can pick your friends but not your family. This book is about three sisters Laura and Amanda Moon and Serena Skank whose mother Sunny Moon has just died after a long battle with disease. The three gather for the will reading and are shocked to discover that everything important has been left to the middle sister Serena. Each sister is struggling in their own way - Serena has gone from being a top executive with Donatella Versace to stay-at-home mum with two under the age of four and her marriage to an oil heir is plunging into a black hole. Amanda who once was the top real-estate agent in New York has money problems and loan sharks hounding her and she was relying on the inheritance to get her out of this mess. Laura has spent the past six years looking after her mum, now all she wants is freedom and a chance to pump energy back into her music career. In an effort to discover what made their mother change her will, the sisters travel to the root of East Hampton to unravel the mystery behind their mother's past and in doing this they set off a domino effect that stands to threaten the bond of sisterhood. (PP)

---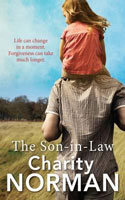 Joseph has just been released from prison after murdering his wife, Zoe, in front of his children. Zoe's parents, Hannah and Fredrick, have cared for the children and helped them adapt to life without their mother and father. They will never forgive Joseph for murdering their daughter and vow never to allow Joseph near his children again. However, Joseph has other ideas when he is released.
From opening the book and reading the first line I was gripped and intrigued by the story. I was desperate to finish the book to find out what happened that I sat and read it in one sitting. This language was descriptive and thought-provoking. I urge fans of Jodi Picoult and Diane Chamberlain to read this amazing book. (SG)

---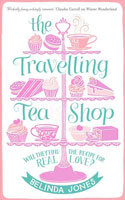 The Travelling Tea Shop - Belinda Jones (2014)
Laurie is always up for an adventure; even more so when that adventure involves baked goods. So when celebrity chef Pamela asks her to plan a tour of New England in search of the area's best dessert recipes, Laurie jumps at the chance. Pam's spunky mother Grace and her rebellious teenage daughter Ravenna join them as they set out on their journey in a red double-decker bus. Unfortunately the trip is not as idyllic as Laurie had hoped. Grace must bow out of the trip early on, leaving Laurie to help assuage Ravenna's teenage angst and mend the strained mother-daughter relationship that is taking its toll on Pam. This is no small feat, especially when it is revealed that their driver and his son play an important role in Pam and Ravenna's lives. Through it all, Laurie is reminded of her own family drama and must ask herself whether she can forgive her sister's mistakes.
The Travelling Tea Shop is a heartwarming tale about the importance of family, and Belinda Jones' ability to bring her settings to life will make you feel as though you are exploring New England along with the characters. (LB)

---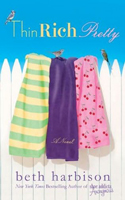 Thin, Rich, Pretty - Beth Harbison (2010)
The story switches between a summer camp 20 years ago and the present day. In the past, Holly and Nicola were the objects of humiliation dealt by Lexi - the rich and wicked leader of the pack. She, along with "her posse of suck-ups", tormented the other girls on camp with their blatant sarcasm and ridicule. Now Holly is still battling her weight issues, and Nicola, who wants nothing more than being beautiful, settles for a nose job in the hopes of gaining an edge in the entertainment industry. And Lexi is no longer the rich princess - she struggles to stay financially independent after her family lawyer declares that her father has left her no assets in his will.
This is a predictable story of friendship and what happiness means, set against the backdrop of the three desires every woman will face in their lives: beauty, money and love. (XT)

---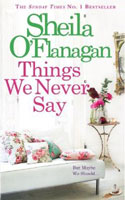 Fred Fitzpatrick has always enjoyed stirring things up, so when he dies suddenly it is only fitting that he cause a disturbance from beyond the grave. A wealthy man, his children Suzanne, Gareth and Donald are relying on a legacy in his will - but soon discover that Fred had some secrets, and plans of his own. When an Irish investigator approaches Abbey Anderson at her home in San Francisco, she discovers that she is in fact related to Fred Fitzpatrick, and soon has decisions to make that will affect not only her, but also her estranged mother, and the Fitzpatrick family in Ireland that she never knew existed.
This was an interesting and engaging plot about family dynamics and the greed that can result from the passing of a wealthy relative. Abbey was a likeable character, and there were also many secondary characters who I enjoyed, particularly Zoey and Fred himself. Another solid read from Sheila O'Flanagan. (LO)

---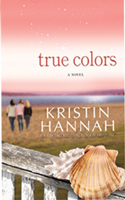 Sisters Winona, Aurora and Vivi Ann are raised by their distant father on an American ranch after their mother dies. The sisters have a close relationship but sibling rivalry strikes even this trio. When Vivi Ann becomes engaged to Winona's secret love, cracks form. Whilst Vivi Ann's relationship eventually deteriorates, the damage is done. But then Vivi Ann - the perfect and favourite daughter - falls for the wrong guy, a tough Indian with a dubious past. He's accused of murdering a local girl and when lawyer Winona refuses to defend him or believe he's innocent, the family falls apart. What follows is the fall out of a destroyed family.
Usually a Hannah novel guarantees a family saga of love and tragedy and heart-warming moments. This story has all of the right ingredients but just doesn't deliver with characters that we don't love and a story that is, at times, rather ordinary. (LF)

---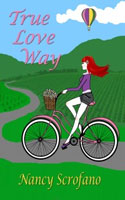 When you are addicted to classic television shows - think The Brady Bunch or I Love Lucy - you may begin to believe that your life, like those on the shows you adore, will end happily at the end of the episode. But as Marlo Spencer soon learns, life is far more complicated than Joanie and Chachi would lead you to believe. She thought her world ended when, right after high school graduation, her soul mate Josh dumped her to go off to culinary school in Paris. Marlo slowly created a life separate from Josh, opening a dance studio and forging best friendships with siblings Savannah and Nik. In fact, she might even be closer to Nik than Savannah. When Josh calls her, 12 years after the break-up, to remind her that they had a pact to get married at 30, Marlo's world crashes again. Nik takes her to see Josh, and Marlo has to figure out whether she really wants to be with Josh or if someone else has the starring role in her heart.
This is a cute, if not silly and sappy, little book. Marlo can frustrate you - at some times, she is so ridiculous that you want to shake her - but you root for her to have her happy ending. Much here is predictable, but if you want a fun read that you likely will forget soon upon finishing, this is a good pick. There are no hot love scenes; in fact, there barely is any hot kissing. The story focuses on relationships, both in sitcoms and out. (AP)

---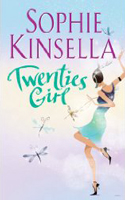 Lara is one of the few family members who have bothered to turn up at her grand-aunt Sadie's funeral, even though she can't remember ever meeting her. Sadie appears as a ghost - in the form of how Sadie looked in her 20s, back in the 1920s - but only Lara can see her. Desperate to find her missing dragonfly necklace, Sadie forces Lara to stop the funeral. Next thing Lara is at the police station, giving a statement about how she believed her 105-year-old aunt's death was suspicious. With Lara facing her own problems, including desperately wanting to get back with her ex Josh and trying to keep her headhunting business together after her partner swanned off to Goa, the last thing Lara needs is taking time out to track down the missing necklace. But as the pair spend time together - and in true Kinsella style, the result is many laugh-out-loud moments - Lara finds perhaps Sadie may just be her guardian angel.

---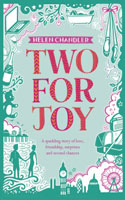 Julia has been best friends with Toby since their days together at university and has never thought of her feelings towards him as more than friendship. But when Toby announces that he is going to propose to his girlfriend, Ruby, Julia realises the true extent of her feelings. But now it's too late. When Toby's proposal doesn't exactly go to plan and he splits up with Ruby, he finds comfort in Julia's arms and the two finally get together. After an amazing weekend, everything seems to be moving in the right direction for Julia and Toby but then Toby learns that Ruby is pregnant and he feels that he has no other choice but to stand by her as her partner and the baby's father. Julia's perfect world comes crashing down around her but it seems that Ruby is not the only one carrying Toby's baby.
This was a hugely interesting plot and I liked the idea of the dual pregnancies and was keen to see how it all played out. I thought the "baby triangle" was great and enjoyed the relationships and experiences of the three central characters, although I would have liked more of Toby's insight and Ruby's characterisation. However, I was not as keen when the narrative focused on the stories of the peripheral characters, such as Rose, but the novel has perhaps one of the cutest final paragraphs in chick lit. (JC)

---
It's Grace's 23rd birthday but that doesn't stop her boyfriend Liam dumping her in Liberty's, right by the latest Marc Jacobs bags. But a commandeering older stranger swoops in and saves her from a public meltdown. Vaughn, a wealthy art dealer, later sends her a Marc Jacobs bag and invites her to sign up as his mistress and hostess, in return for a generous allowance. As a junior fashion assistant on Skirt magazine and unable to face her mounting debts, Grace accepts Vaughn's not-so-indecent proposal.
If you're expecting a cliched tale, forget it - this is one cleverly written masterpiece with a compelling main character and an unpredictable leading man. It will have you hooked.

---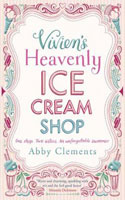 Vivien's Heavenly Ice Cream Shop - Abby Clements (2013)
Sisters Anna and Imogen are both where they want to be in life. Anna has just moved in with her boyfriend Jon and his son Archie, and has secured a promotion. Imogen is fulfilling her dream of being a photographer in the beautiful setting of Thailand with her boyfriend Luca. But when their grandmother, Vivien, dies, unexpectedly leaving them her beloved ice-cream shop in Brighton, Anna and Imogen's plans drastically change as they vow to return the business to its glory days and fulfil their grandmother's wishes. While Anna spends time in Italy learning the art of ice-cream making, Imogen stays behind in Brighton trying to boost custom but things don't get off to a great start. With both sisters investing their time in their new business, Jon and Luca struggle with their relationships.
Abby Clements creates a delicious treat for foodies and a charming portrait of family. Although I felt that Anna's love story was a bit flimsy and her stay in Italy was a bit rushed, I loved the two heroines, their values and personalities and enjoyed the feel-good, warm buzz of the story. Clements is fast establishing herself as a star of chick lit and this second novel will not disappoint. (JC)

---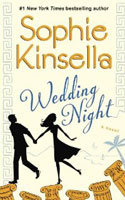 When Lottie's old flame, the ever-irresponsible Ben, turns up unexpectedly with a shock proposal, she jumps at the prospect of a quickie wedding. Lottie is, after all, still reeling from breaking up with boyfriend Richard over his lack of commitment. And she is so ready to settle down. But Lottie's sister, Fliss (in my opinion, the star of the book) and Ben's friend, Lorcan, are determined to make the pair see sense. Or at least keep the annulment option open by preventing them from consummating their marriage. As the newlyweds head off for their honeymoon at a luxury hotel on a Greek isle, the fun really starts.
This could be retitled 101 Ways to Stop a Couple from Doing It - and Kinsella is at her wittiest when she throws all sorts of obstacles in the way to thwart the couple's passion. This book may not be to everyone's taste, even devoted Kinsella fans. But if you are happy to simply kick back for a few hours with characters who do zany things, read on.

---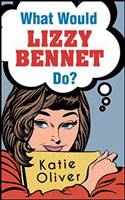 What Would Lizzy Bennet Do? (2016)
Growing up with the name Lizzy Bennet and living in the same town as a wealthy family called the Darcys has to mean something, doesn't it? For the past eight years, middle sister Lizzy has been head over heels in love with Hugh Darcy - the older of the Darcy boys. So she is excited to receive news that Hugh is finally coming home just as his property is being used as a backdrop for a Pride and Prejudice remake. It seems fate is pointing in their direction. That is until Hugh comes home with a woman in tow - Holly James - his new fiancee and heiress to a range of department stores around England. Lizzy is devastated but soon she puts on her "WWLD" hat and challenges Holly to several activities as she tries to prove to Hugh that she is his perfect match, not Holly. Meanwhile, Lizzy's younger sister Charlotte has a crush on actor Ciaran Duncan who is playing Mr Wickham and it seems that if she is not careful, this couple may just play out the roles of Lydia and Mr Wickham.
If you love Jane Austen renditions and the tale of Pride and Prejudice set in a more contemporary setting, then you will agree with me when I say "It's a truth universally acknowledged, that every Austenite fan should read "What Would Lizzy Bennet Do? this upcoming year". (PP)

---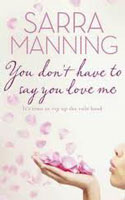 You Don't Have to Say You Love Me - Sarra Manning (2011)
The bookish Neve has spent the past three years reinventing herself for the day that her university crush William returns from LA. No longer obese, she now needs some practice in the relationship arena. A colleague of her sister's, the brash, womanising Max, steps into the breach - offering himself up as a temporary boyfriend. But as the pair spend time together, Neve finds herself thinking about William less and less.
This is so much more than a cliched story about a woman who loses weight to get a man. Instead it's a charming story about a woman learning to be less awkward and more confident. Women with body issues or food obsessions will find a lot to empathise with Neve over. And Max has easily worked himself into top spot on my favourite love interest list.