MARIAN KEYES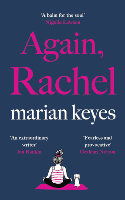 Again, Rachel – Marian Keyes (2022)
It is time to catch up with the Walshes again, as the mam oversees preparations for her own surprise 80th birthday party. This book centres on Rachel (star of the 1997 bestseller Rachel's Holiday), who is working as an addiction counsellor at the Cloisters, where she did her own rehab.
She has been seeing Quin for two years but there is definitely no proposal on the cards. When Rachel finds out her ex-husband Luke is back from the US to attend his mother's funeral, she is worried about dredging up unsettling memories.
It's been 10 years since I was last in the Walshes' world so I was looking forward to a cosy reunion. However, I was surprised to find the characters didn't seem as familiar as expected and I had trouble remembering each sister's previous storylines. So I ended up enjoying the scenes with the rehab patients the most. But still a worthwhile read that will pull the heartstrings and raise many smiles – even if you haven't read any of the previous books.

---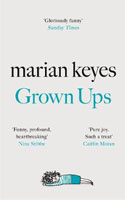 Grown Ups (2020)
Thanks to Johnny's well-organised wife Jessie, the extended Casey clan enjoy frequent get-togethers. Then at Johnny's 50th birthday dinner, one of his brothers' wives, Cara, lets slip some serious family secrets after suffering concussion.
This is one mammoth book (600 pages+) so set aside some time to allow yourself to get fully immersed in the story. You will need to pay attention as there are many multi-generational characters to keep track of - from Jessie who runs a successful food empire and her adult son from another marriage, Ferdia, to theatre set designer Nell who all the younger generation thinks is so cool, and hotel receptionist Cara, who is battling some inner demons. (There is a family tree at the start of the book to refer to.)
The book opens with the birthday party then tracks back over the previous six months to reveal what lead to that pivotal moment. With Keyes' trademark humour, charming storytelling and a complicated Irish family, this is an engaging family drama that is crying out for a sequel.

---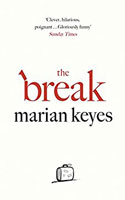 The Break (2017)
After the death of his father, Hugh tells his wife Amy that he has to get away. To South-East Asia for six months. Without her. It's a break but not a break-up. Amy is fuming as she is left to deal with the fallout of a mid-life crisis. She knows from her public relations job how to salvage a reputation but isn't sure she can salvage this relationship. And after the break, will she even want to?
Any Marian Keyes book is highly anticipated and this one makes you feel right at home with a great cast of characters, including the colleague-to-confide-in Alastair, the vlogging daughter Neeve and the vulnerable niece Sofie. But I strugged with the story – it's long and while some sections picked up the pace, it just wasn't as witty and engaging as expected.

---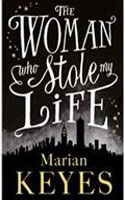 The Woman Who Stole My Life (2014)
Stella Sweeney is reflecting on the time four years earlier when she did a good deed for a fellow motorist and ended up causing an accident. Was it her destiny to meet the driver of the Range Rover - a man who goes on to play a defining role in her life? You see, Stella is now back in Dublin after promoting her inspirational book, One Blink at a Time, in the US. The 41-year-old mother-of-two is wrestling with writer's block over a follow-up book, contemplating eating herself into a Jaffa Cake stupor, and dealing with ex-husband Ryan, a thwarted artist who appears to be losing the plot with his karma project.
The narrative jumps between different timeframes, returning to the months after the car crash when Stella is struck down by a rare, debilitating illness. It is while Stella is in hospital that the story really fires, illustrating how loss and pain can be a gift and introducing her dashing savior, neurologist Mannix. Readers slowly unravel how Stella's life changed after her illness and why she has returned to Ireland with her tail between her legs. This is a charming and life-affirming tale of how a woman copes when life takes a drastic turn or two. Any Marian Keyes book is an absolute treat and I was more than happy to allow her to steal a few more moments of my life to read this latest offering.

---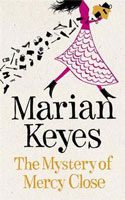 The Mystery of Mercy Close (2012)
The recession has hit private investigator Helen Walsh hard - she's lost her flat, her work has all but dried up and some old demons are beginning to resurface. When her ex-boyfriend Jay Parker shows up with a missing persons case, Helen is so broke she has no choice but to take it on. The missing person is Wayne Diffney, the wacky one from boyband Laddz, and he has vanished from his house in Mercy Close just five days before their big comeback concert. Despite having a new boyfriend, being around Jay Parker is stirring up all sorts of things Helen had thought she'd left behind. Can she solve the mystery in time for the reunion concert, and get her life back on track at the same time?
This much-anticipated novel about many people's favourite Walsh sister, Helen, did not disappoint. Helen has always been my personal favourite, so this book was absolute heaven to me! Her witty turn of phrase and no-nonsense attitude are what make her so brilliant a character and I am now the proud owner of my very own Shovel List. With Helen being a private investigator the mystery angle was the obvious one to go down, but it was not only a breath of fresh air from the more usual romance angle of chick lit, it was pulled off expertly. It was obviously meticulously planned and every detail thought through thoroughly, as there were no cracks in the plot, no predictability. You will be kept in suspense right to the end. Keyes' mix of well thought-out storylines, humorous writing style and her ability to convey the subject matter in a light-hearted, upbeat way without diminishing the serious issues she is tackling are what makes her a queen of this genre, and this latest Walsh sister instalment cements that title even more. A flawless, fabulous read. (LO)

---
Second Opinion

---

The Brightest Star in the Sky (2009)
A mysterious presence has arrived at 66 Star Street in Dublin - a presence that is able to watch the lives of the residents unfold and determine whose hearts beat in synch. Music executive Katie lives on the top floor - she's about to turn 40 and is getting fed up with her boyfriend Conall's workaholic schedule. Taxi driver Lydia shares a flat with two Polish builders who have to suffer her abrasive personality and refusal to clean the house. It seems she has more pressing matters on her mind. Phone psychic Jemima lives on the first floor with her dog but her foster son Fionn soon moves in while he's filming a new TV gardening show. And the last residents are Matt and Maeve, who met at their software company and share their deep love with the wider world through their daily Act of Kindness. But they also share a secret that is slowly devastating their world.
As usual, Keyes will entice you into the lives of her intriguing characters, revealing bit by bit their layers and history. While the mystery of the presence won't last until the end, this certainly won't stop you from speed-reading your way to the conclusion.

---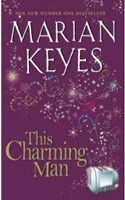 This Charming Man (2008)
When it is announced that charismatic Irish politician Paddy de Courcy is getting married, three women are particularly interested in the news. Lola is devastated, because she has been Paddy's girlfriend for 16 months and now he's marrying someone else. Heartbroken and unable to concentrate on her work as a stylist, Lola flees Dublin to a friend's country cottage. Journalist Grace is intrigued, as she's had dealings with Paddy and the bride-to-be, Alicia, before and is certainly not a fan. For one, Paddy was the first love of her twin sister, Marnie, who is now having trouble keeping her life together.
With a serious underlying theme, slowly revealed secrets and characters who will draw you into their pain, could it be Keyes' best yet?

---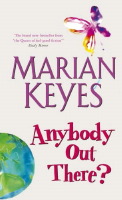 Anybody Out There (2006)
Anna Walsh has landed on her feet in New York - a wonderful job as a PR executive for a beauty brand, a loving husband Aidan and a great apartment. Then one morning she wakes up in her family's Dublin home with stitches in her face and a dislocated knee - and no memory of how she got there. More troubling is the fact that Aidan won't return her calls or emails.

---
The Other Side of the Story (2004)
There are sometimes three sides to every story. The men in events organiser Gemma Hogan's life are proving a problem - actually it's the men disappearing from her life that she has trouble with. First there's former boyfriend Anton, who is now living in London with Gemma's ex-best friend Lily Wright. Then there's Gemma's father, who's just left her mother after 35 years of marriage and Gemma has to move in to pick up the pieces. Lily has a bestseller, Mimi's Remedies, under her belt but is still waiting for karma to catch up with her for what she did to Gemma. Maybe it's what's causing her inability to write the next book despite the fact the advance has already been spent. High-flying literary agent JoJo, who's involved with her married boss, is always on the lookout for the next big thing, and thinks it's unlikely to come from her debut star, Lily. But she may have found it when she gets her hands on some of Gemma's emails to her friends.

---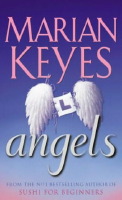 Angels (2002)
Maggie Walsh is the sensible one in her family until she leaves her husband Garv and heads to LA. She moves in with best friend Emily, a screenwriter still waiting for her big break. With a former boyfriend in town and a cute American to lust after, Maggie tries to discover what she really wants from life. Then her parents and two of her sisters arrive in town, and her past confronts her.

---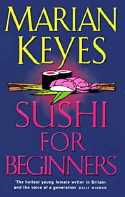 Sushi for Beginners (2000)
Magazine editor Lisa Edwards is sent to Dublin to launch Colleen magazine. But despite her demotion in the professional world, Irish MD Jack Devine could turn out to be the consolation prize. And then there's her over-anxious, always-prepared deputy, Ashling Kennedy, ready to help her succeed. Will Ashling learn to stand up for herself, particularly to her often devious best friend, Clodagh Kelly, who is trying to get back into the workforce after having two kids.

---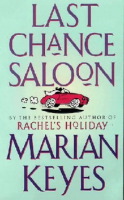 Last Chance Saloon (1999)
Three Irish friends, Tara, Katherine and Fintan who now live in London, are out celebrating Tara's 30th birthday. Tara feels she's in the Last Chance Saloon because even though she is living with boyfriend Thomas, he is reluctant to commit. Having been burnt by another man she thought was her future, Tara is willing to put up with Thomas' cheapskate ways and criticisms about her weight - at least it's better than not having a relationship at all. Meanwhile, Katherine doesn't want a man to mess up her neatly ordered life and tries to ignore her attraction to colleague Joe. When Fintan is diagnosed with a life-threatening disease, he makes the girls promise to do something for him - that'll change their lives forever.

---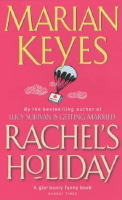 Rachel's Holiday (1997)
Rachel Walsh has such a fondness for recreational drugs that she's even had her stomach pumped. Now her family's bought her back to Dublin for a spell in the Cloisters rehab clinic. She's only agreed because she needs a holiday and she's heard it is like a spa full of rock stars. What Rachel finds is a diverse group of characters fighting addictions to everything from alcohol to gambling - and not a massage table in sight. Lucky that Rachel doesn't actually have a problem like the rest of them - she's planning on checking herself out real soon. This book often tops the list of favourite novels for many chicklit authors and readers.

---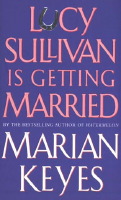 Lucy Sullivan is Getting Married (1997)
Lucy and some of her friends visit a fortune teller and the tarot cards tell her that she is getting married. Without an eligible man in sight, Lucy writes it off until other predictions made about her friends start coming true.

---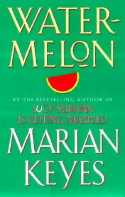 Watermelon (1996)
Claire Walsh's husband, James, tells her he's leaving for another woman moments after she's given birth to their daughter, Kate. Claire returns to her family home in Dublin and takes to her room. At first she sinks into a depression, then a rage before she emerges ready to look after herself and Kate. Then James reappears, saying he made a mistake.