IN PRODUCTION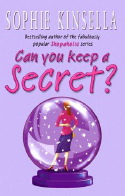 Can You Keep a Secret? (2019)
Sophie Kinsella's second story set for the big screen - her 2003 novel, Can You Keep a Secret? - is currently being filmed in New York. Alexandra Daddario plays Emma Corrigan, who, thinking she's about to die during a turbulent plane ride, spills all her secrets to the good-looking stranger sitting next to her (Tyler Hoechlin). Trouble is she later finds out he's Jack Harper, the CEO of her company.
---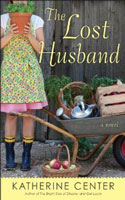 The Lost Husband (2019)
The adaptation of Katherine Center's The Lost Husband stars Leslie Bibb and Josh Duhamel. Trying to put her life back together after the death of her husband, Libby (Bibb) moves with her children to her aunt Jean's farm in Texas, where she works alongside farm manager O'Connor (Duhamel).
---