CHICK FLICKS
Want to catch a chick lit flick at the movies or on DVD? Here's our list of the big-screen adaptations
---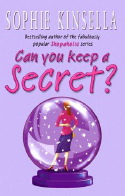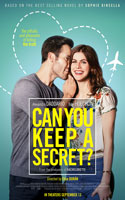 Can You Keep a Secret? (2019)
Sophie Kinsella's second story set for the big screen is her 2003 novel, Can You Keep a Secret? . Alexandra Daddario plays Emma Corrigan, who, thinking she's about to die during a turbulent plane ride, spills all her secrets to the good-looking stranger sitting next to her (Tyler Hoechlin). Trouble is she later finds out he's Jack Harper, the CEO of her company.
---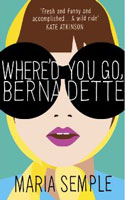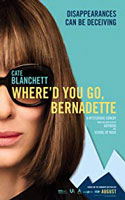 Where'd You Go, Bernadette (2019)
With Cate Blanchett stepping into the title role, Maria Semple's 2012 best-selling novel Where'd You Go, Bernadette hits the big screen in October 2019. Directed by Richard Linklater, the story is about an eccentric mum who becomes compelled to reconnect with her creative passions after years of sacrificing herself for her family. Bernadette's leap of faith takes her on an epic adventure that jump-starts her life and leads to her triumphant rediscovery. Billy Crudup plays Bernadette's husband, Elgie, and Kristen Wiig plays her neighbour, Audrey.
---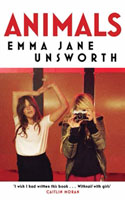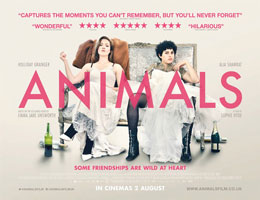 Animals (2019)
This adaptation of Emma Jane Unsworth's 2014 novel, Animals, which premiered at the Sundance Film Festival in 2019, is about two best friends, Laura (Holliday Grainger) and Tyler (Alia Shawkat), who live in Dublin. Their partying lifestyle comes under scrutiny when Laura, a struggling writer, becomes engaged to concert pianist and teetotaller Jim.
---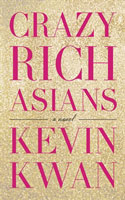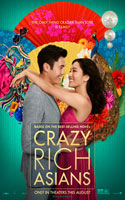 Crazy Rich Asians (2018)
Based on the 2013 novel by Kevin Kwan, this follows American-born Chinese economics professor Rachel Chu (Constance Wu) as she accompanies her boyfriend, Nick Young (Henry Golding), to his best friend's wedding in Singapore. Rachel finds that Nick has neglected to mention that he comes from one of Singapore's wealthiest families and is thrust into the lives of Asia's rich and famous. The movie is directed by Jon M. Chu.
---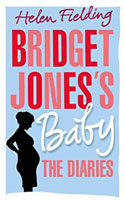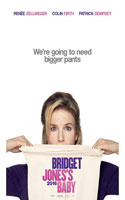 Bridget Jones's Baby (2016)
Helen Fielding's Bridget Jones has returned to the big screen - this time as a fortysomething divided between two men: former boyfriend Mark Darcy and wealthy American newcomer Jack Qwant (in the book, it was still Daniel Cleaver). Renee Zellweger reprises her lead role, while Colin Firth returns as Mr Darcy, and Patrick Demsey (McDreamy from Grey's Anatomy) joins the cast as love rival Jack. In this third film in the series, Bridget is still working in TV news and is back to being single again. When she finds out she's pregnant, she isn't sure who the father is - Mark or Jack. Zellweger has confirmed different endings were filmed so not even the cast knew who fathered Bridget's baby or who she'll choose as her beau. Directed by Sharon Maguire (who directed the first film) and written by Helen Fielding, David Nicholls and Emma Thompson (who plays an obstetrician), the movie also features a cameo from singer Ed Sheeran.
---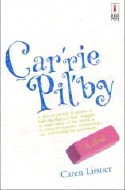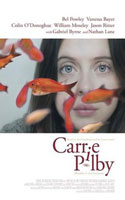 Carrie Pilby (2016)
This movie is based on the 2003 coming-of-age novel by Caren Lissner. Nineteen-year-old Carrie Pilby (Bel Powley) is a genius who graduated from Harvard early. But she struggles to fit in. Her therapist (Nathan Lane) gives her a list of tasks to help her overcome her social isolation.
---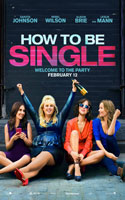 How to Be Single (2016)
Based on the 2008 novel by Liz Tuccillo, a group of young adults navigate love and relationships in New York City in this film starring Rebel Wilson, Dakota Johnson and Leslie Mann. It seems sleeping around in the city that never sleeps was never so much fun.
---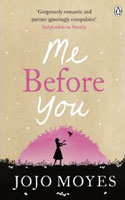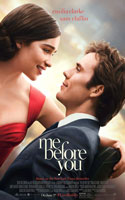 Me Before You (2016)
Jojo Moyes' bestselling 2012 novel, Me Before You, has been turned into a movie starring Emilia Clarke and Sam Claflin. In this tearjerker, carer Lou (Clarke) forms an unlikely bond with upper-class William (Claflin), who has been left paralysed after an accident. She has to convince him that life is worth living again. The film, directed by British theatre director Thea Sharrock, also features Jenna Coleman as Lou's sister Katrina, Charles Dance as Will's father Steven, Matthew Lewis as Lou's boyfriend Patrick and Stephen Peacocke as nurse Nathan. Moyes also co-wrote the screenplay.
---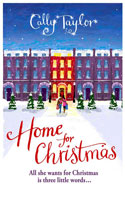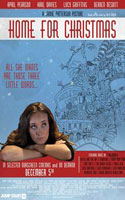 Home for Christmas (2014)
Based on Cally Taylor's 2011 novel Home for Christmas, the film produced by Brighton film company JumpStart Productions stars April Pearson as Beth Prince. Beth has a dream job in an independent movie theatre. But with no man having ever told her they love her, she's desperate to hear those three little words. Then along comes multiplex manager Matt Jones (Karl Davies), who wants to acquire the theatre.
---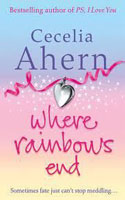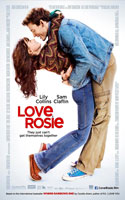 Love, Rosie (2014)
Cecelia Ahern's 2004 novel Where Rainbows End was turned into the movie Love, Rosie, which stars Lily Collins and Sam Cleflin in the roles of best friends Rosie and Alex. They are separated when Alex moves from Dublin to go to Harvard in America and Rosie falls pregnant. They keep in touch over the years but will they ever be more than friends?
---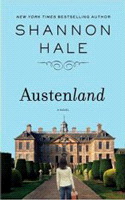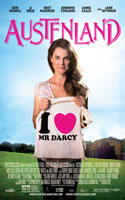 Austenland (2013)
The adaptation of Shannon Hale's 2007 novel centres around an American woman, Jane Hayes (Keri Russell), who visits a Regency-era theme park in Britain where Jane Austen fans get to act out their fantasies with actors playing characters from her books. Jane is obsessed with the BBC adaptation of Pride and Prejudice and finds no real man can compare to Colin Firth's Mr Darcy. Hale's friend, Stephenie Meyer, of Twilight fame, was a producer. The cast includes J.J. Feild, Jennifer Coolidge and Jane Seymour as the woman who runs the resort.
---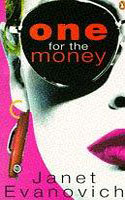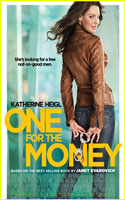 One for the Money (2012)
This film is based on the first novel of bestselling writer Janet Evanovich's Stephanie Plum series. Katherine Heigl stars as Stephanie Plum, an unemployed and newly divorced lingerie buyer, who subsequently lands a job at her cousin's bail-bond business, where her first assignment puts her on the trail of a wanted local cop Morelli (Jason O'Mara) from her romantic past.
---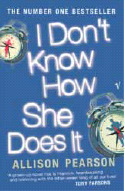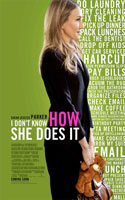 I Don't Know How She Does It (2011)
Starring Sarah Jessica Parker and Greg Kinnear, this is based on Allison Pearson's 2002 novel. Kate Reddy (Parker) works for a financial management firm. At night she goes home to her out-of-work architect husband Richard (Kinnear) and their two young children. When Kate gets a major new account that brings her into contact with the charming Jack (Pierce Brosnan), Richard also wins the new job he's been hoping for. It also features Christina Hendricks and Olivia Munn.
---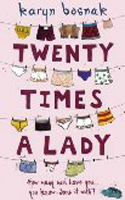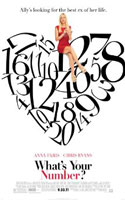 What's Your Number? (2011)
What's Your Number? is based on Karyn Bosnak's 2006 novel 20 Times a Lady, about a woman who has hit her self-determined sexual limit of 20 men and decides to track down the guys from her past in the hopes that she's overlooked the one who could be "the one". The movie stars Anna Faris (The House Bunny) as Ally Darling, who after reading a magazine article that leads her to believe she's going to be forever alone, begins a wild search for the best "ex" of her life. Ally's hunky new neighbour Colin (Chris Evans, remember the Harvard Hottie in The Nanny Diaries) helps her track down her exes, in exchange for Ally helping Colin avoid his.
---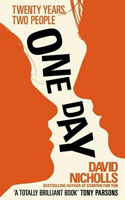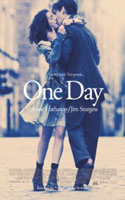 One Day (2011)
The movie adaptation of David Nicholls' 2009 novel stars Anne Hathaway as Emma and Jim Sturgess as Dex. After one day together - July 15th, 1988, their college graduation - Emma Morley (Hathaway) and Dexter Mayhew (Sturgess) begin a friendship that will last a lifetime. This story traces what each is up to on that same day over the next two decades. It is directed by Lone Scherfig (An Education).
---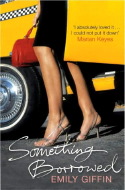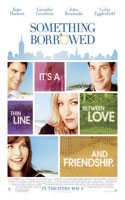 Something Borrowed (2011)
Based on Emily Giffin's bestselling novel, it stars Kate Hudson as Darcy, Ginnifer Goodwin as Rachel, Colin Egglesfield as Dex and John Krasinski as Ethan. With the tag line: "It's a thin line between love and friendship", the movie is about Rachel, who is a talented attorney at a top New York law firm, a generous and loyal friend and, unhappily, still single ... as her engaged best friend Darcy is constantly reminding her. But after one drink too many at her 30th birthday party, perpetual good girl Rachel unexpectedly ends up in bed with the guy she's had a crush on since law school, Dex, who just happens to be Darcy's fiance. Meanwhile, Ethan, who has been Rachel's constant confidante and sometimes conscience, has been harbouring a secret of his own, and Marcus (Steve Howey), an irrepressible womaniser, can't keep his mind out of the gutter or his hands off any girl within reach. The question now is: will filming of the sequel Something Blue go ahead?
---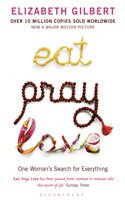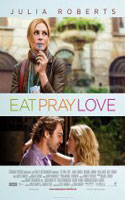 Eat Pray Love (2010)
The big screen adaptation of Elizabeth Gilbert's best-selling 2006 memoir stars Julia Roberts. The story follows a divorced woman who sets out to explore the world and seek out her true destiny. Javier Bardem plays her Brazilian love interest Felipe, while Richard Jenkins is Richard, the Texan she meets at an Indian ashram. Filming took place in New York, Italy, India and Bali. Gilbert once wrote an article that inspired the movie Coyote Ugly.
---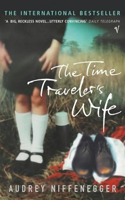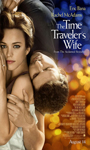 The Time Traveler's Wife (2009)
This is based on the best-selling book by Audrey Niffenegger about a love that transcends time. Chicago librarian Henry (Eric Bana) suffers from a rare genetic disorder that sends him hurtling through time whenever he is under extreme duress. Despite the fact that Henry's travels force them apart with no warning, Clare (Rachel McAdams) desperately tries to build a life with her one true love.
---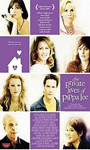 The Private Life of Pippa Lee (2009)
Rebecca Miller (the daughter of playwright Arthur Miller and wife of actor Daniel Day-Lewis) has directed the movie version of her 2008 novel. It's about Pippa Lee (Robin Wright Penn), whose publisher husband Herb (Allan Arkin) - 30 years her senior - decides they should leave New York for a retirement community. She thinks she is adapting to the change until she begins sleepwalking and behaving uncharacteristically. It premiered at the Berlin Film Festival and also stars Keanu Reeves, Winona Ryder and Julianne Moore.
---