Chicklit Club has been the international authority on chick lit since 2007, with contributions by a crew of dedicated readers from around the world.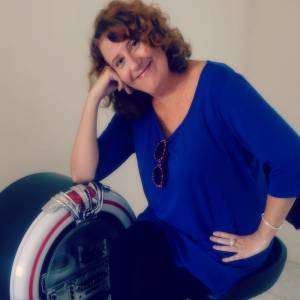 SITE PUBLISHER
Stephanie Pegler is an Australian journalist and founder of the Chicklit Club. She was also an organiser of International Chick Lit Month, held each May. Steph worked as a sub-editor on a daily newspaper for nearly 20 years, and lives in Perth, Western Australia, with her husband and three children. Her debut novel, Don't Mention the Rock Star, written under the pen-name Bree Darcy, was published in 2015. Email Steph.
Thank you to all our past reviewers, who have come from a variety of countries and backgrounds. Look for their initials behind the reviews.
Lisa Bambrick (LB) – Canada
Jennifer Barclay (JB) – Greece
Anna Bell (AB) – Britain/France
Shirley Benton-Bailey (SBB) – Ireland
Sherri Bryant (SH/SB) – USA
Carissa Chesanek (CC) – USA
Asha Chowdary (AC) – India
Jade Craddock (JC) – Britain
Emma Horton (EH) – UK
Chelsey Krause (CK) – Canada
Maureen Lopez (ML) – USA
Laura Lovelock (LL) – Britain
Karen Cummings (KC) – Britain
Pooja Dave (PD) – India
Kat Duncan (KD) – Britain
Leah Eggleston Krygowski (LEK) – USA
Jarin Eisenberg (JE) – USA
Gina Fewtrell (GF) – Australia
Vanessa Fielding (VF) – Australia
Megan Foust (MF) – USA
Leanne Francis (LF) – Australia
Cindy Funk (CF) – USA
Christy Goldstein (CG) – USA
Jencey Gortney (JG) – USA
Sarah Griffiths (SG) – Britain
Marta Hajdinjak (MH) – Croatia
Cathy Herbert (CH) – USA
Joan Hill (JH) – Britain
Jody Hoekstra (JoH) – The Netherlands
Lynley McInnarnay (LM) – New Zealand
Colette McLemore (CM) – USA
Samantha Nitz (SN) – USA
Katherine Marks (KM) – USA
Lisa O'Meara (LO) – Ireland
Annmarie Ottman – USA
Cristina Parajon (CP) – Spain
Amy Parsons (AP) – USA
Lindsey Philipson (LP) – Britain
Paula Phillips (PP) – New Zealand
Jennifer Pilato (JP) – USA
Noemi Proietti (NP) – Italy
Melissa Puli (Connect) – Australia
Narelle Richards (NR) – Australia
Amy Ridley (AR) – USA
Swati Sharma (SS) – India
Sari Simon (SARI) – Philippines
Angela Smith (AS) – USA
Brenda Steele (BS) – Northern Ireland
Michelle Swoboda (MS) – USA
Xiu Ting Low (XT) – Singapore
Annmarie Trow – New Zealand
Alexandria Vail (AV) – USA
Katherine Weston (Connect) – Australia
Michele Yacovino (MY) – USA
Georgina Young-Ellis (movies) – USA