KATE FORSTER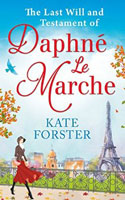 The Last Will and Testament of Daphne Le Marche (2016)
Daphne Le Marche is the owner of a successful cosmetics business, Le Marche, to which she has dedicated her life. However, now she's almost 80 years old, it seems her time has come and she will need to hand over the business to someone else. While her oldest son, Robert, has his eyes set on the business, Daphne surprises everyone by leaving the company to her two grand-daughters. Robert's daughter, Celeste, lives a seemingly glamorous life in Paris where she mainly spends her days shopping, while Sybilla, known as Billie, works as a scientist in Australia. The two girls haven't seen each other since they were kids and do not seem a likely pair to take over the big family business. It seems Celeste and Billie have some important decisions to make; decisions that will not only affect their lives, but the entire Le Marche family and legacy.
The Last Will and Testament of Daphne Le Marche focuses on the story of a successful businesswoman, and tells not just her life story, but also the history of some of her family members and important decisions made after her passing, based on her will. The chapters are told from different points of view, such as Daphne herself, her granddaughters Celeste and Billie, and her son Robert, and are set in various time periods. This meant there were lots of things going on and I really just wanted to keep on reading to discover everything there was to discover about the Le Marche family.
This novel really ticked quite a lot of boxes for me. It has an intriguing storyline, some interesting characters (with a few strong female characters in there), a great setting (both Paris and London), and includes a good dose of romance and family. It is a captivating, well-written and simply great family saga I couldn't get enough of; a book that comes highly recommended! (JoH)

---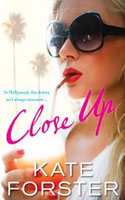 Close Up (2014)
Managing the future of Hollywood stars is no easy feat, yet Zoe Greene pursues her role with tenacity. Best friend, superstar Maggie Hall, realises that ageing and falling in love are completely out of her control. Both women have a secret past where the only family they have ever known is each other. New Yorker Dylan Mercer is beautiful and young. Working her way in Hollywood, Dylan's search isn't for fame and fortune but a more personal one - the search for her birth mother.
As the latest romantic novel is set for film production, the role of young Simone is up for grabs; Hollywood beauties are lining up for the role rumoured to catapult any actress into stardom. It's Zoe's job to find the perfect female to take on the role. Add to the mix a struggling film company; an alcoholic writer in the throws of depression, an egotistic leading man; and a young man with a new heart. And it's a storyline perfect for Hollywood!
Close Up is charming, entertaining and funny; taking the reader into an authentic take on Hollywood as three characters embark on their own individual journey without realising their fate and futures lie within the lives of each other. Even though the reader can at times pre-empt what might happen in the unfolding chapters, it doesn't deter you from turning the page and becoming enthralled in the drama! The reader will cheer for the underdog; shed a tear or two; become mesmerised in a world unknown to the average person and most of all, fall in love with the characters who have real stories behind their Hollywood shells. (MP)

---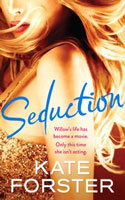 Seduction (2013)
aka The Perfect Retreat
Oscar-winning actress Willow Carruthers is getting divorced from her rock star husband Kerr - and is shocked to discover they've overspent all their money. Her nanny, Kitty, suggests she and the three children relocate to her family home near Bristol. Middlemist House is falling apart but Kitty's gardener brother, Merritt, doesn't have the money to restore it. Meanwhile Willow has been cast for a period piece set in Victorian England and the director desperately needs a manor home for his location. Cue rest of predictable story.
Willow is a hard-to-like character, she is so self-absorbed and doesn't have much time for her kids even though her five-year-old Lucian doesn't speak. I am yet to be seduced by Forster's writing. This escapist fiction is all a bit over-dramatic and ridiculous for me - it's got elements of a bonkbuster but without the cleverness of more seasoned writers. Fans of The Perfect Location will be pleased to see a brief mention of some of its characters.

---
---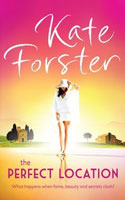 The Perfect Location (2012)
Three actresses meet on the set of a movie, The Italian Dream. Former child actress Calypso, who has escaped the clutches of her over-controlling manager mother, immediately catches the eye of director T.G. American movie star Sapphira is hiding her drug addiction and an unsettling secret from the past. She bonds immediately with co-star Jack, who is more than happy to have the world think they are a couple. Meanwhile Australian actress Rose bumps into another actor from home, Max, who isn't sure he's ready to move on from the death of his wife.
Despite the story being centred around a movie, don't expect much on-set action. Instead the story focuses more on the individual women, their problems and their relationships. The story, which moves between the three characters, isn't particularly helpful in anchoring you to a time frame and I got lost working out whether the stories were happening simultaneously. For example, one of the minor characters, make-up artist Kelly, is on a New York set with one character, then back in Italy with another, then at home in LA, all within a few chapters.