JOJO MOYES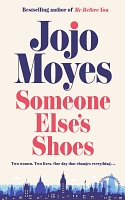 Someone Else's Shoes (2023)
Sam is having to keep her family afloat since her husband, Phil, has depression after the death of his father and losing his job. Sam picks up a gym bag that looks like hers but actually belongs to American Nisha.
The bag contains a Chanel jacket and a pair of specially made Louboutin heels. Sam has no choice but to wear them to that day's client meetings for her print firm and lo and behold, with the newfound confidence, she lands the contracts.
Meanwhile Nisha, clad in a gym bathrobe, heads back to her penthouse at the Bentley Hotel to change but her wealthy husband, Carl, has shut her out with no money or access to her belongings. So now she really needs to find that bag and her shoes.
This was a cleverly plotted, fast-paced story about a mix-up that immediately draws you in and keeps you turning the pages. Both main characters were entertaining – from Nisha's riches to rags ordeal to Sam's troubles on the home and work front. With both comical and serious sides, it really was storytelling at its best. Loved it!

---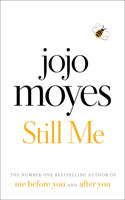 Still Me (2018)
In this third instalment in the Me Before You series, Lou has arrived in New York to work for a rich Manhattan couple. She is to be the personal assistant to the highly strung second wife, Agnes, a former masseuse from Poland who is ostracised by the social set. Even though Lou quickly finds her feet in New York, she misses her boyfriend, paramedic Sam, who has remained in England. Then she meets a guy who reminds her of someone special.
This sees the return of Moyes' most beloved and quirky character with her bumblebee-striped tights. Lou faces many tests of character as she feels split between her new life and the one she has left behind. It didn't have the same impact on me as the previous two novels but it was still a lovely sentimental read.

---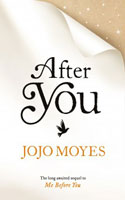 After You (2015)
This sequel to Me Before Me picks up about 18 months later and Lou has yet to properly move on with her life. Her small world revolves around her job at an airport bar and her London flat. After an accident, she starts to attend grief counselling group sessions, listening to others discuss how hard it is to move on after loss. Then someone shows up on Lou's doorstep, and letting go seems harder than ever.
I have to admit like many Me Before You fans, I was apprehensive about this sequel. But from the first chapter, when Lou is up on the roof terrace of her flat, the story immediately takes a dramatic turn, delivering surprises, sentimental moments and lots of soul-searching. As the promise of a new man in her life unfolds, I was relieved to find it a fully satisfying continuation of Lou's story.

---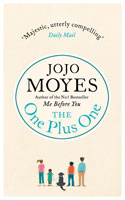 The One Plus One (2014)
Jess Thomas is a single mother struggling to look after stepson Nicky and daughter Tanzie after her husband and their father left two years ago. Whilst she fights to make ends meet, Nicky and Tanzie struggle to fit in and Nicky finds himself on the end of some vicious bullying. Meanwhile, maths prodigy Tanzie lives in her own world of numbers and has yet to face the mean edge of life, so when she gets the opportunity to attend the prestigious St Anne's school, Jess is determined to get her there. But even with a 90 per cent scholarship, she needs to make up a significant sum for the remaining fee.
The answer: a maths Olympiad in Scotland where first prize would cover the fee. So the three are set to make a journey from one end of the country to the other. However, there's the small matter of an uninsured and untaxed vehicle and the fact that Jess' driving skills are a bit rusty. Enter Ed Nicholls. Facing up to a weighty criminal investigation and a terminally ill father, when he sees his cleaner, Jess, and her family pulled over by the police, he steps in and offers to help by driving them to Scotland. But he doesn't quite realise what he's let himself in for. A flatulating dog, a carsick child and endless sandwiches are not quite what he bargained for, but on their mammoth journey Ed seems to need this quirky little family as much as they need him.
What an amazing book. I must admit in the opening few pages I wasn't sure it was going to be a story I enjoyed, but from the second chapter, the story engrosses you. Told from the perspective of all four characters, it is a dynamic and stimulating read and these are four completely different, but utterly endearing figures, Tanzie in particular. It is really wonderful that the novel explores such vast and difficult themes, especially bullying, prejudice, feeling out of place and being different. The story is beautiful and moving and really tugs at the heart strings. Completely unmissable. (JC)

---
---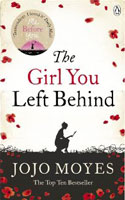 The Girl You Left Behind (2012)
Sophie Lefevre and Liv Halston are a lot alike, despite never knowing each other and being separated by a century. Sophie, a World War I victim of the German occupation in France, is willing to do anything at all to keep the things she loves as the Germans move in and take over her small town. As days turns to weeks, then months, Sophie realises that there isn't much she can do and her hopes of being reunited with her husband, Edouard, get slimmer by the day. The thought of never seeing her husband again causes Sophie to do a very dark and twisted thing that she may regret for the rest of her life. Fast forward to the current day, when Liv Halston finally meets the man of her dreams after her husband's death only to find out he wants to take the one thing that matters most to her: A painting called The Girl You Left Behind. The painting means more to Liv than anything else she possesses so to have it stripped from her is unbearable. However, the painting has a violent history that Liv is unaware of and as its history becomes known, Liv becomes public enemy number one. At the end of the day, Liv has to decide if fighting for the painting is worth losing everything else in life - including her second chance at love.
This is a poignant novel that tells the story of a little-known piece of history. While I personally thought that Sophie's story was too long and involved in the beginning, I could see why it was so important to tell it in such detail as the story went on. Once again, Jojo Moyes has written a novel that will captivate you and make you laugh, cry and wonder how she makes writing such an amazing story seem so effortless. (AS)

---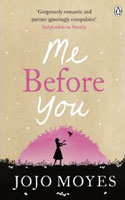 Me Before You (2012)
Twenty-six-year-old Lou Clark is looking for a new job and, with her parents relying on her wages, she reluctantly takes up a well-paid offer to become carer to a disabled man. Will Traynor, a 30-something dynamic high-flyer from a wealthy family who was left a house-bound quadriplegic after an accident two years earlier, is surly and reluctant to engage with the chatty Lou. But Lou is determined to show him that life is worth living again.
This is an absorbing and moving story about two people who probably would never have met under different circumstances, who push each other to expand their horizons. With sharp dialogue, captivating characters and a heart-wrenching and thought-provoking central issue, this may well be 2012's One Day. Breathtakingly spectacular - just don't let anyone tell you too much about the plot before you read it.

---
---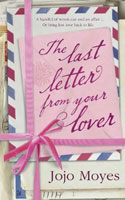 The Last Letter from your Lover (2010)
Love letters have become a thing of the past as technology has evolved. Ellie is a 21st century girl who works at her local newspaper and is in a relationship with a married man. Her communication with him consists of texts and IMs. When her newspaper has an upcoming commemorative issue, Ellie is assigned to scouring the archives for items to use. She comes across love letters that were written from 1960-1964. Reading these letters pulls at her heartstrings and Ellie decides to go on a mission to find the original owners of the letters - both the To and the From. What follows is one reporter's mission to find true love and bring together two people who loved and lost many years ago.
Jojo Moyes has created the most heartfelt and heart-warming book that every girl with even an ounce of romanticism will thoroughly enjoy. (PP)

---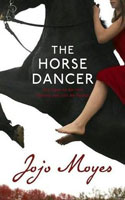 The Horse Dancer (2009)
Sarah's grandfather, Henri, was a former horseman at the prestigious Le Cadre Noir. Henri trained Sarah, thinking entry to the academy would give her a bright future. But an unfortunate incident left Sarah to fend for herself. During this time, she meets Natasha, a successful lawyer being groomed as a partner in her firm. However, Natasha is not as successful in her relationship with her husband Mac. Mac decides to come back home while they put their house on the market, and they both decide to foster Sarah in their home. The three play house with the awkwardness of lies and omissions. Bad turns to worse when Sarah runs away to France with her horse Boo in tow, and the frantic, almost ex-couple cross the channel to take her back home. The troublesome journey forces communication between Natasha and Mac, opening wounds easily healed with love thought lost, bringing about hope and a future of happiness yet to be discovered.
Jojo Moyes' light descriptive prose brings her reader the visceral experience of compassion and hope for the flaws and grace of humanity. (SARI)