BELINDA JONES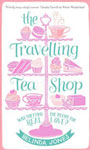 The Travelling Tea Shop (2014)
Laurie is a travel writer with a penchant for cake. Her perfect job comes along when celebrity cook Pamela wants to do a road trip around the US, swapping UK recipes for those native to each place she visits, and write a book about it. Laurie organises the trip and soon they, along with Pamela's mother Grace and daughter Ravenna, are tripping around in a London double-decker bus kitted out as an English tea room. It's the trip of a lifetime, but each of the ladies are troubled. Will they be able to sort out their problems, and could romance be on the horizon too? I liked that this book was a little bit fiction and a little bit non-fiction. The descriptions of the places visited and the history given of each State made the trip come alive for the reader, and although at times it read more like a travel memoir than a chick lit novel, I personally enjoyed that. Laurie was a likeable character, resourceful and fun. But the star of this book for me was Ravenna. The transformation from the start to the end was remarkable, and I enjoyed going on the journey with her. An entertaining read but be warned, it will tempt you to indulge in any number of the delicious cakes described throughout! (LO)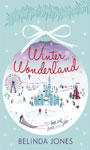 Winter Wonderland (2012)
Krista travels to Quebec to cover the Winter Festival for her travel company Va-Va-Vacation! Mending a broken heart, Krista gets more than she bargains for, from romantic rolls in the ice with a sexy photographer to run-ins with the mysterious wolfman Jacques. Whilst Krista tries to save Jacques, she soon realises that he could be the key to saving her. This has fabulously vivid descriptions that transport you to a magical winter destination. It will leave you searching for snow boots as you'll want to visit Quebec. It's a nicely written love story with a few twists and turns along the way, but the real treat in this book is the armchair vacation that you'll take. Perfect winter reading when you're all tucked up warm inside! (AB)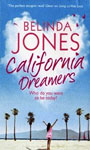 California Dreamers (2011)
Stella is a make-up artist in England who has grown tired of her life making pouty models look good on film. So when she becomes friends with an A-list actress named Marina, Stella hopes that this is her chance to have a change in scenery. Soon, Marina whisks Stella off to a picturesque movie set in California, where she meets the gorgeous actor Milo, who is the world's hottest superstar. Shockingly, Milo actually seems to show an interest in Stella, though she can't understand why. But, are Marina's intentions that of a true friend, or does she have another plan up her sleeve? With characters that are both likeable and relatable, this is another great read from Belinda Jones. Though it's not set in an exotic foreign locale, it still glows in the California sunshine. This is a great read for anyone who wants to escape their own lives for a bit and step into the life of someone a bit more glamorous. (AS)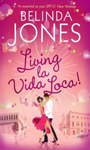 Living La Vida Loca (2010)
Best friends Carmen and Beth are at a crossroads in their lives. The gorgeous Beth has been trying to get the lead in dance shows but always gets passed over and can only manage to get dodgy jobs in places she'd rather not be. The under-confident Carmen has a comfortable career as a costume designer but has just broken up with her abusive boyfriend Lee (again!) and really needs to break free of this unhealthy pattern. So, when the opportunity arises to try out for a reality TV show in which the leading lady (or ladies in this case) will dance their way through the troublesome tango in Argentina, the frisky flamenco in Spain and the scorching hot salsa in Cuba, the girls decide to try out. Making a few adjustments in order to land the role, the two girls find themselves whisked off on the adventure of a lifetime. Dancing their way through love, heartbreak and loads of gorgeous men, both Beth and Carmen find themselves being changed in ways they never expected. With an oppressive producer, a shy, lovelorn sound guy and a deceitful camera guy, the girls will return to London as changed women. Beth might finally lose some of her cynical attitude towards love and Carmen just may find that the true cure for heartbreak is closer than she ever thought. An essential read for those days when you need some inspiration or just want to enjoy a heart-warming story. (AS)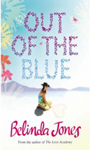 Out of the Blue (2008)
Cruise ship excursions organiser Selena is about to disembark for a two-month break. She's particularly looking forward to a break from the attentions of over-amorous officer Alekos. But she finds Jules, the best friend she was going to stay with, has deserted her to elope to Mauritius. On her flight to London she takes pity on Alekos who is nursing an injured hand. He convinces her to join him on the Greek island of Crete to help run his brother's watersports business. Selena is not only captivated by Greece and its mythology, but the sun and surf has her slowly thawing to her admirer.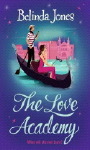 The Love Academy (2007)
When Kirsty Bailey's manager at Hot! magazine hears about the Love Academy in Venice, Kirsty is sent undercover to discredit the whole operation. But Kirsty has already found love with Joe so she's hardly the ideal candidate. Her brother, Kier, on the other hand is the epitome of lovelorn, having had his own heart broken in the Italian city. As Kirsty gets ready for her assignment, she begins to re-evaluate her relationship with Joe - is what they have really all she's been looking for or is her true love to be found in Venice? Only time at the Love Academy will tell. Set in the backdrop of the fictitious Love Academy and the atmospheric city of Venice, this novel is a wonderfully romantic read, with some beautifully poignant lines. I had expected more drama from Kirsty's relationship in Venice and had anticipated a more romantic development for Kier, but certainly found the narrative far from predictable. The thing that I admired most about this novel was that not only was it fun and entertaining, but also charming and insightful, providing the reader with their very own lessons from the Love Academy. (JC)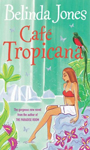 Cafe Tropicana (2006)
Ever been sitting in a cafe drinking your coffee and dreaming of faraway places? Maybe as faraway as where that delicious coffee bean in your coffee came from? Or is that just me? This book combines my love of coffee (liquid gold in my opinion) with a great little love story. It's also nice reading about beautiful Costa Rica and discovering some of its natural wonders - which includes a quietly romantic Latin man ... a winning combination for me! Ava has decided to make her daily drop of heaven her business plan so she sets out to find "perfect" spot to open her coffee shop. When she finally finds it, it just as quickly slips right through her fingers. Disappointed, she is offered a second chance at making her dreams a reality by her father - but what's the catch? She has to move to Costa Rica where he lives with his new wife (who by the way is the same age as Ava)! The deal proves too good to refuse so she embarks on a journey to the land of the coffee bean, full of big ideas. When she arrives the reality is not quite the vision she had in mind and coffee is the least of her problems as she soon finds herself torn between two men, and has to decide which one truly makes her happy. This is a full-flavoured story about the journey to make the perfect cuppa with a bit of romance along the way. (VF)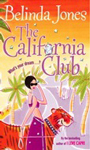 The California Club (2003)
This is the story of four British friends and a fiancee who head to California to meet up with another friend. Lara, who has to confess that she's selling up her mother's beloved B&B, is finding it hard hiding her feelings for long-time friend Elliot. Especially since he has just got engaged to the annoying and smug Elise, who's also along for the trip. Wannabe actress Zoe has stars in her eyes and thinks heading to LA could be her big break while Sasha is adrift in the world after giving up modelling. In the US, they discover that their highly organised friend, Helen, has become a much more chilled-out surfer chick with a boyfriend and she reveals it was the California Club that changed her life. The others decide to see what the mysterious club can do for them, and have to spend a week living out their wishes. A humorous and uplifting story, perfect for your own holiday.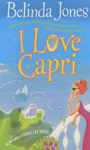 I love Capri (2002)
When you first meet translator Kim she seems to reflect the English weather, a bit grey and sad. She wasn't always in this rut though ... there are small references sprinkled throughout the first few chapters alluding to the fact that her current hermit-like lifestyle was the result of a severely broken heart. Thankfully for Kim (and readers), life throws her a curve ball when her estranged grandfather dies and her mother inherits his clothing store in Capri. Kim, albeit reluctantly, agrees to leave behind the security of her comfy lounge to escort her mum to the sunny isle as her translator. Here her life changes completely - soon her thoughts of liposuction are a distant memory as the adoring attention of Italian men puts most of her insecurities to rest. Her grandfather's store is run by the gorgeous Luca. Kim finds him irresistible (as will most readers) as he embodies the bad guy turned OH (!) so good character who is just oozing romance! Kim realises that nothing is quite as it seems and in the twists and turns of life, challenging your ideals and getting out of your comfort zone may be just what the doctor ordered. A lot of sunshine in a little book, I loved it! (VF)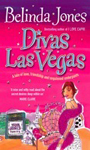 Divas Las Vegas (2001)
Twenty-seven-year-old best friends Jamie and Izzy have always dreamed of having a glamorous double wedding in Las Vegas. They're now ready to put their days of dodgy boyfriends behind them and replace them with dodgy husbands - they just need to find them, and where better to do so than Sin City itself? But when they abandon Devon, UK for Vegas, they discover that dodgy husbands are thinner on the ground than they'd imagined. To make matters worse, the problems they thought they'd left behind - like Izzy's fiance and the alarming reappearance of Jamie's first love - just won't go away. Will Jamie and Izzy be able to fulfil their dream? Belinda Jones expertly creates a sense of place and makes you feel as if you're there in Sin City with the main characters. Although the landscape of Las Vegas is constantly changing, this book's descriptions of the city captures its timeless spirit and glitz. It's a fun, light read - perfect for holidays. (SBB)

---
---