TOP 10
SOPHIE KINSELLA BOOKS
Sophie Kinsella (aka Madeleine Wickham) has become one of the most popular chick lit authors since that irrepressible shopaholic Rebecca Bloomwood arrived on the scene in 2000. Here's our favourite SK or MW novels.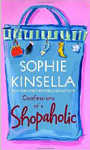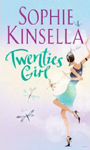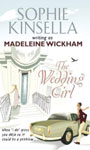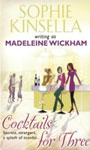 1. The Secret Dreamworld of a Shopaholic

Also called Confessions of a Shopaholic, this is the novel that introduced Rebecca Bloomwood and her financial troubles to the world.

2. Shopaholic Ties the Knot

Becky gets herself into a tizz organising her wedding to Luke on both sides of the Atlantic.

3. Twenties Girl

This story about a ghost called Sadie and her great niece Lara became one of most popular books of 2009.

4. Mini Shopaholic

This latest instalment about Becky sees her grappling with her rather demanding toddler, Minnie.

5. Can You Keep a Secret?

Many readers fell just as in love with Emma who spills all her darkest secrets to a stranger on a plane.

6. The Wedding Girl

Written under her real name of Madeleine Wickham, this is about Milly who gets herself into a pickle because she hasn't told her fiance that she's already been married.

7. Remember Me?

This story about Lexi who awakes from a coma to find she has a totally different life came out with a rash of novels centred around amnesia/memory loss.

8. Cocktails for Three

Published around the time of Shopaholic, this is about three friends who share their lives over cocktails.

9. The Gatecrasher

This is an interesting take on the Wedding Crasher theme (and predates the movie) - Fleur crashes funerals in the hope of snaring a rich man.

10. Shopaholic Abroad

Also known as Shopaholic Takes Manhattan, this second book in the series takes the British Becky to New York.
---
2014 MUST-READS
2013 MUST-READS
2012 MUST-READS
2011
MUST-READS
2010
MUST-READS
2009
MUST-READS
2008
MUST-READS
BOOKS OF
THE YEAR
CREW FAVOURITES
TOP 10
---