RELEASE DATES 2014
Want to be the first to know about which books are due to hit the shelves? Then keep an eye on our continually updated list of the upcoming releases. Please note release dates may vary from country to country. To have a book added to the list, email Steph.
What's in store for 2014:
JANUARY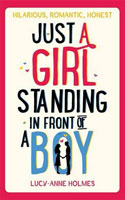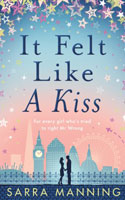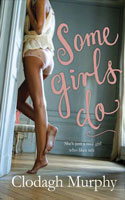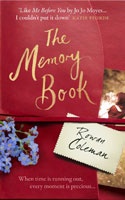 The Winter Folly - Lulu Taylor
A Place to Call Home - Carole Matthews
The Love Detective - Alexandra Potter
The Unpredictable Consequences of Love - Jill Mansell
It Felt Like a Kiss - Sarra Manning
Just a Girl, Standing in Front of a Boy - Lucy-Anne Holmes
After I Left You - Alison Mercer
Some Girls Do - Clodagh Murphy
Beauty - Louise Bagshawe
Mums on Strike - Laura Kemp
The Memory Book - Rowan Coleman
How to Get a (Love) Life - Rosie Blake
Close Up - Kate Forster
Made in Essex - Laura Ziepe
What Nora Knew - Linda Yellin
The Consequences - Colette Freedman
Prada and Prejudice - Katie Oliver
With or Without You - Helen Warner
FEBRUARY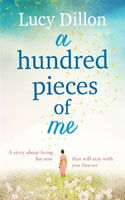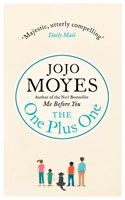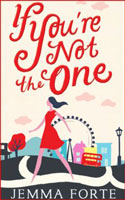 A Hundred Pieces of Me - Lucy Dillon
Twisted Sisters - Jen Lancaster
The One Plus One - Jojo Moyes
A Special Delivery - Clare Dowling
The Dead Wife's Handbook - Hannah Beckerman
Love and Chaos - Gemma Burgess
Mrs Sinclair's Suitcase - Louise Walters
If You're Not the One - Jemma Forte
Mother of the Year - Karen Ross
Must Love Dogs: New Life on Leash - Claire Cook
Diary of an Unsmug Married - Polly James
The Key to It All - Joanna Rees
The Wrong Girl - Zoe Foster
Love and Liability - Katie Oliver
If You Only Knew - Zanna Mackenzie
MARCH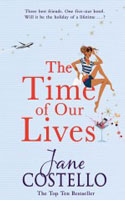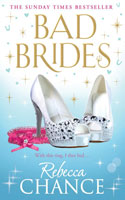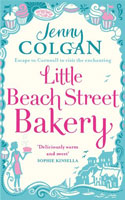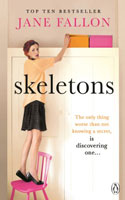 Little Beach Street Bakery - Jenny Colgan
The Perfect Match - Katie Fforde
Take Mum Out - Fiona Gibson
The Time of Our Lives - Jane Costello
Skeletons - Jane Fallon
Bad Brides - Rebecca Chance
Ghostwritten - Isabel Wolff
The Opposite of Maybe - Maddie Dawson
The Divorce Papers - Susan Rieger
Two Sisters - Mary Hogan
The Summer Guest - Emma Hannigan
Random Acts of Kindness - Lisa Verge Higgins
Vintage - Susan Gloss
A Single Breath - Lucy Clarke
Safe With Me - Amy Hatvany
Pretty in Ink - Lindsey J. Palmer
First We Take Manhattan - Colette Caddle
Happily Ever After - Elizabeth Maxwell
The Wardrobe Girl - Jennifer Smart
The Perfect Affair - Claire Dyer
A Husband's Confession - Zoe Miller
APRIL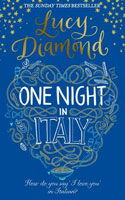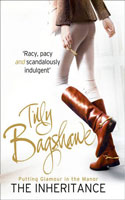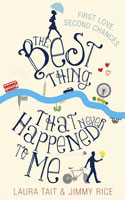 Follow Me Home - Cathy Woodman
A Seaside Affair - Fern Britton
On the Rocks - Erin Duffy
One Night in Italy - Lucy Diamond
The Best Thing That Never Happened to Me - Laura Tait and Jimmy Rice
The Idea of Him - Holly Peterson
Driving Lessons - Zoe Fishman
After the Wedding - Roisin Meaney
Carry You - Beth Thomas
The Inheritance - Tilly Bagshawe
MAY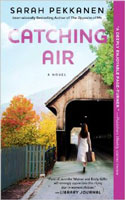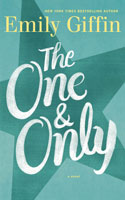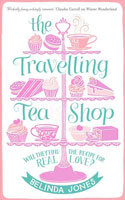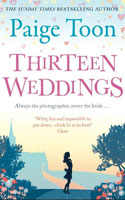 The One and Only - Emily Giffin
The Travelling Tea Shop - Belinda Jones
Thirteen Weddings - Paige Toon
Catching Air - Sarah Pekkanen
After the Honeymoon - Janey Fraser
You're The One That I Want - Giovanna Fletcher
The A-List Family - Christina Hopkinson
The Summer Without You - Karen Swan
Love Me or Leave Me - Claudia Carroll
Skinny Bitch Gets Hitched - Kim Barnouin
The Oakdale Dinner Club - Kim Moritsugu
Suzanne Davis Gets a Life - Paula Marantz Cohen
Cure for the Common Breakup - Beth Kendrick
The New Me - Mary Marcus
It Girl - Nic Tatano
For Once in My Life - Marianne Kavanagh
The Vacationers - Emma Straub
Soldiers' Wives - Fiona Field
How to Lose Weight and Alienate People - Ollie Quain
The Vintage Summer Wedding - Jenny Oliver
Another Night, Another Day - Sarah Rayner
JUNE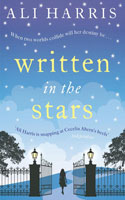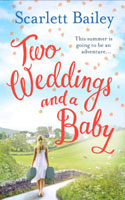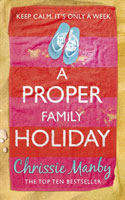 All Fall Down - Jennifer Weiner
A Proper Family Holiday - Chrissie Manby
The Country Escape - Fiona Walker
The Teashop on the Corner - Milly Johnson
Written in the Stars - Ali Harris
Two Weddings and a Baby - Scarlett Bailey
The Matchmaker - Elin HIlderbrand
The Never-Never Sisters - L. Alison Heller
Ice Creams at Carrington's - Alexandra Brown
To Have and To Hold - Helen Chandler
The Unfinished Symphony of You and Me - Lucy Robinson
OMG Baby! - Emma Garcia
A Part of Me - Anouska Knight
The Glass Kitchen - Linda Francis Lee
Scared Scriptless - Alison Sweeney
Don't Tell the Boss - Anna Bell
Your Perfect Life - Liz Fenton and Lisa Steinke
Unexpected Waltz - Kim Wright
The Way Back Home - Freya North
The Last Days of Rabbit Hayes - Anna McPartlin
Things I Want You to Know - Martina Reilly
The Curvy Girls Club - Michele Gorman
The Life You Left - Carmel Harrington
Living With It - Lizzie Enfield
JULY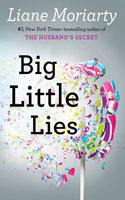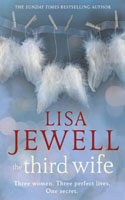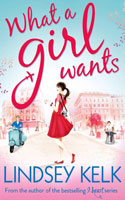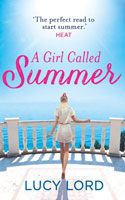 The Third Wife - Lisa Jewell
What a Girl Wants - Lindsey Kelk
Where Love Lies - Julie Cohen
Now That I've Found You - Ciara Geraghty
Landline - Rainbow Rowell
The Story of You - Katy Regan
An Open Marriage - Tess Stimson
The House on Mermaid Point - Wendy Wax
Power Games - Victoria Fox
Paper Swans - Jessica Thompson
The Actress - Amy Sohn
The Sweet Spot - Stephanie Evanovich
Best Supporting Role - Sue Margolis
Follow a Star - Christine Stovell
The School Gate Survival Guide - Kerry Fisher
A Girl Called Summer - Lucy Lord
If You Were Me - Sheila O'Flanagan
After I Do - Taylor Jenkins Reid
Do Opposites Attract? - Kathryn Freeman
The Art of Adapting - Cassandra Dunn
The Beach Hut Next Door - Veronica Henry
One Wish - Maria Duffy
Big Little Lies - Liane Moriarty
What Would Mary Berry Do? - Claire Sandy
A Wedding in Provence - Ellen Sussman
Low Expectations - Elizabeth Aaron
AUGUST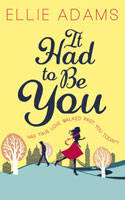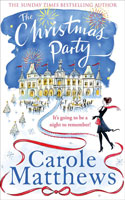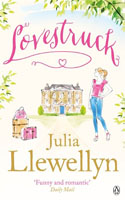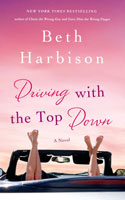 The Christmas Party - Carole Matthews
Driving With the Top Down - Beth Harbison
The Mysterious Miss Mayhew - Hazel Osmond
The Runaways - Alison Lucy
A Place for Us - Harriet Evans
Courting Trouble - Kathy Lette
It Had to Be You - Ellie Adams
Man at the Helm - Nina Stibbe
The Price of Inheritance - Karin Tanabe
Cancel the Wedding - Carolyn Dingman
Lovestruck - Julia Llewellyn
The Story of Us - Dani Atkins
Charlie Glass's Slippers - Holly McQueen
Taking Hollywood - Shari King
The Marriage Mender - Linda Green
Be My Baby - Laura Greaves
With A Friend Like You - Fanny Blake
I Always Knew - Caroline Grace-Cassidy
The Happy Ever Afterlife of Rosie Potter (RIP) - Kate Winter
SEPTEMBER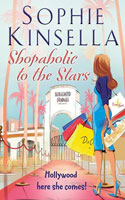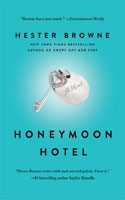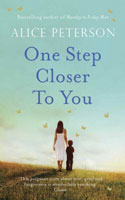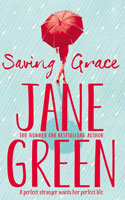 Shopaholic to the Stars - Sophie Kinsella
Saving Grace - Jane Green
House of Wonder - Sarah Healy
Hello from the Gillespies - Monica McInerney
Honeymoon Hotel - Hester Browne
Pieces of You - Ella Harper
The Seafront Tea Rooms - Vanessa Greene
One Step Closer to You - Alice Peterson
It Must Have Been the Mistletoe - Judy Astley
OCTOBER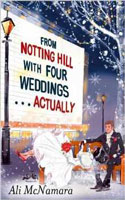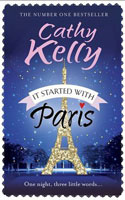 The Year I Met You - Cecelia Ahern
It Started with Paris - Cathy Kelly
Winter Street - Elin HIlderbrand
The Little Shop of Hopes and Dreams - Fiona Harper
You Were Meant for Me - Yona Zeldis McDonough
From Notting Hill with Four Weddings ... Actually - Ali McNamara
I Will Marry George Clooney (By Christmas) - Tracy Bloom
The Wedding Proposal - Sue Moorcroft
May My Wish Come True - Katie Price
Lizzy & Jane - Katherine Reay
A Bollywood Affair - Sonali Dev
Winter at Huntersbrook - Emma Hannigan
A Most Desirable Marriage - Hilary Boyd
Reluctantly Charmed - Ellie O'Neill
NOVEMBER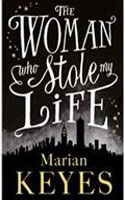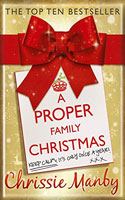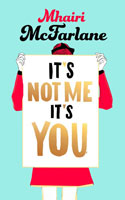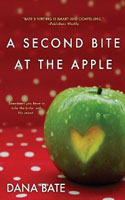 The Woman Who Stole My Life - Marian Keyes
The Look of Love - Sarah Jio
A Proper Family Christmas - Chrissie Manby
Fashionably Yours - Swati Sharma
The Christmas Surprise - Jenny Colgan
A Second Bite at the Apple - Dana Bate
It's Not Me, It's You - Mhairi McFarlane
The Great Christmas Knit Off - Alexandra Brown
The Spotlight - Roxy Jacenko
Mistletoe Mansion - Samantha Tonge
What If He's the One - Kathy Jay
We've Always Got New York - Jill Knapp
DECEMBER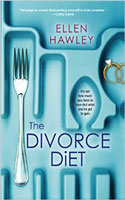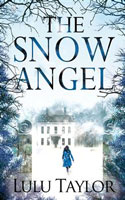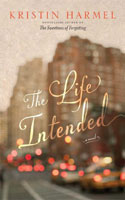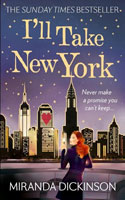 I'll Take New York - Miranda Dickinson
Independently Wealthy - Lorraine Zago Rosenthal
The Life Intended - Kristin Harmel
Save Me - Kristyn Kusek Lewis
The Dress Shop of Dreams - Menna van Praag
The Snow Angel - Lulu Taylor
The Divorce Diet - Ellen Hawley
Up and In - Deborah Disney
Do You Take This Man? - Sophie King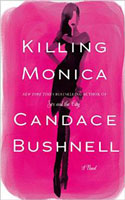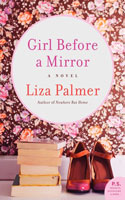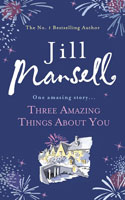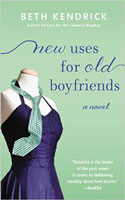 * Not all books are confirmed. Titles and covers may change.
---
---