TOP 10
CHARACTER OCCUPATIONS
Here comes the bride, all tense inside. Will she make it down the aisle? Getting married is one of life's rites of passage. In chick lit, you just never know if the girl is marrying the right guy, if she's going to turn into Bridezilla or if meddling relatives will ruin the day. Here's your invitation to the best bride lit books . . . no RSVP required.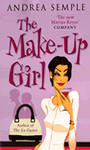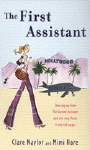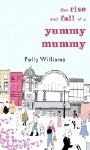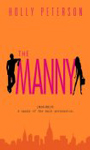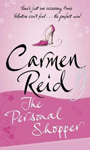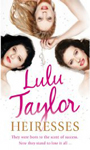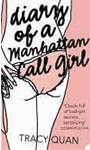 1. Public relations/advertising -

Nearly every book you pick up will have a character working in PR or advertising.

2. Media/Publishing -

From TV reporter Bridget Jones to financial journalist Rebecca Bloomwood and fashion mag editorial assistant Andrea Sachs, these characters are some of the most memorable of the genre.

3. Fashion/Beauty -

Fashion and chick lit go hand in hand: from fashion designers (Lipstick Jungle) and trend-setters (The Fashion Pack) to beauty junkies and make-up artists (The Make-up Girl).

4. Stay-at-home mum -

Giving up a career to stay at home with the kids is a common move for chick lit characters. Check out The Baby Group by Rowan Coleman (new mum), Gucci Mamas by Cate Kendall (yummy mummies), Motherland by Maria Beaumont (struggling mum), Admissions by Nancy Lieberman (competitive mum) or All You Need is Love by Carole Matthews (single mum).

5. Personal assistant/secretary/receptionist -

These front-line women keep their firms ticking over - from Clare Naylor and Mimi Hare's film industry assistant, to receptionist Holly Denham who let us into her inbox.

6. Lawyer -

These characters are often written by authors who have left the legal profession. For stories about lawyers mixing business with pleasure, try Scot on the Rocks by Brenda Janowitz, Lost & Found by Jane Sigaloff and The Thing about Jane Spring by Sharon Krum. Or for lawyers leaving their profession behind, try Sophie Kinsella's The Undomestic Goddess or Sarah Bilston's Bed Rest.

7. Nanny -

Emma McLaughlin and Nicola Kraus' The Nanny Diaries introduced the perils of looking after someone else's kids. Then Holly Peterson introduced The Manny.

8. Personal shopper -

Teaching others how to dress is what girls like Carmen Reid's heroine Annie Valentine do best.

9. Heiress -

Some girls don't need a career because they can fall back on their parents' money (the Park Avenue princesses in Plum Sykes' Bergdorf Blondes). While others strive to keep the family business alive (Honor Palmer in Tilly Bagshawe's Do Not Disturb).

10. Call girl -

Remember when Pretty Woman first made prostitution romantic? Delve into the inner workings of the escort industry via insiders such as Tracy Quan's Manhattan Call Girl or Belle de Jour.
---
2014 MUST-READS
2013 MUST-READS
2012 MUST-READS
2011
MUST-READS
2010
MUST-READS
2009
MUST-READS
2008
MUST-READS
BOOKS OF
THE YEAR
CREW FAVOURITES
TOP 10
---