TOP 10
Chick Lit's Top 10 Defining Moments of the Noughties
Here are the authors, book, themes and industry developments that have helped define the chick lit genre over the past 10 years.
1. Shopaholic arrives on the scene.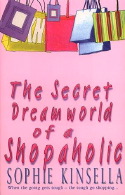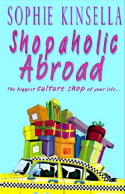 Chick lit has always had to fend off criticisms that it's all about pink covers, high heels and shopping. And many chick lit characters do indeed have a passion for fashion. In 2000,
Sophie Kinsella
(aka Madeleine Wickham) introduced Rebecca Bloomwood to the world in The Secret Dreamworld of the Shopaholic (aka Confessions of a Shopaholic). And readers all over the world fell in love with this ditzy British financial journalist who just couldn't miss a sale or pay off her mounting debts. Becky's story played out over many years, with Shopaholic Abroad (2001), Shopaholic Ties the Knot (2002), Shopaholic and Sister (2004) and Shopaholic and Baby (2007). In 2009, Becky made it to the big screen in Confessions of a Shopaholic, with the title role played by Australian actress Isla Fisher as an American. In 2010, the sixth Shopaholic book will no doubt be the year's most anticipated chick lit release. Kinsella has proved to be far from a one-hit wonder though - her other releases, including Can You Keep a Secret (2003) and Twenties Girl (2009), have cemented her place as one of the most popular authors.
2. Dressing it up with our own imprints.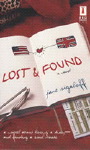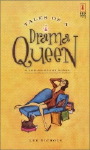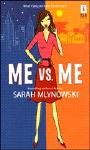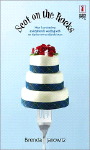 Two imprints catering directly to chick lit fans were created this decade.
Red Dress Ink
was launched by Harlequin in 2001 and introduced us to many chick lit authors including Lauren Baratz-Logsted, Wendy Markham, Lee Nichols, Kyra Davis, Allison Rushby, Jane Sigaloff, Sarah Mylnowski and Brenda Janowitz. Melissa Senate's See Jane Date was the first novel released in November 2001. But unfortunately the imprint ended in 2008 when its last title, Eye to Eye by Grace Carol, was published that December. You can find backlist titles at this
website
.
Little Black Dress
was established in 2005 as part of the Headline Publishing Group. It has published authors including Rachel Gibson, Valerie Frankel, Whitney Gaskell, Julie Cohen, Marissa Mackle and Phillipa Ashley. Head to its
website
for a full list of its books.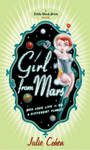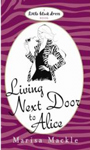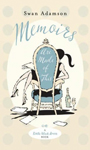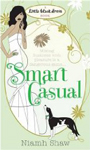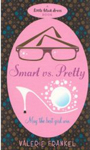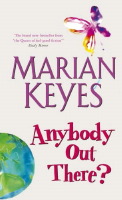 3. Marian Keyes can do no wrong.

Although the titles that made her name were released in the 1990s (Watermelon 1995, Rachel's Holiday 1998), this Irish author has retained her crown as the queen of chick lit. Keyes published another six novels in the noughties, including the much-loved Anybody Out There? (2006), about another Walsh sister; the dark This Charming Man (2008) and this year's The Brightest Star in the Sky. The good news for fans is her reign may well continue into the next decade as she is at work on another book, tentatively titled Sanctuary.
4. Yummy mummies.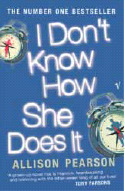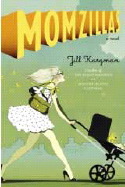 This is the decade when the term "yummy mummy" entered our vocabulary - and a whole host of chick lit novels were published focusing on the problems of trying to balance work and children; handling the competitive nature of the school run and dealing with inattentive husbands - and possibly over-attentive suitors. From Allison Pearson's breakthrough novel I Don't Know How She Does It (2002) and Pamela Redmond Satran's Babes in Captivity (2004) to Polly Williams' The Rise and Fall of a Yummy Mummy (2006); Jill Kargman's Momzillas (2007); and Cate Kendall's Gucci Mamas (2007), this sub-genre about the alpha mum social tribe looks unlikely from dying out any time soon.
5. Something special from Emily Giffin.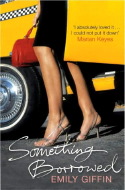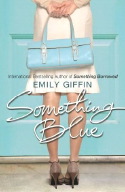 Five days after 9/11, American lawyer
Emily Giffin
quit her job and moved to London to begin work on Something Borrowed. Just before her 30th birthday she signed a two-book publishing deal. Released in 2004, the tale about a Manhattan lawyer, Rachel, who has an affair with her best friend Darcy's fiance soon became a staple on everyone's favourite book lists. The following year Giffin followed up with Something Blue which continued the story from Darcy's point-of-view and proved that sequels can be just as good as the original. The film adaptation by Hilary Swank's production company is due to start filming in mid-2010. Giffin has since published another two novels, with her fifth Heart of the Matter due out in May 2010.
6. Chick lit goes to the movies.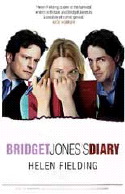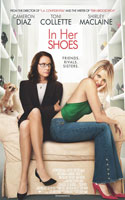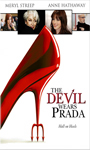 With its ready-made tales of romantic comedy, chick lit made its presence felt in cinemas this decade. One of the noughties' first book-to-movie adaptation hits was Legally Blonde (2001), starring Reece Witherspoon. But not many people were aware the film was actually based on a novel by Amanda Brown. Not so for that much-anticipated film based on Helen Fielding's best-selling Bridget Jones's Diary (2001), which saw Renee Zellweger put on weight and a plummy English accent for the title role. She and her fellow stars, Hugh Grant (as Daniel) and Colin Firth (who Bridget had drooled over as Mr Darcy in the BBC's Pride and Prejudice, as Mark Darcy), returned in 2004 for the sequel Bridget Jones: The Edge of Reason. There's even suggestions that Bridget Jones will be back in a third instalment. Other high-profile chick flicks included Jennifer Weiner's In Her Shoes (2005), Lauren Weisberger's The Devil Wears Prada (2006), Cecelia Ahern's PS I Love You (2007) and Sophie Kinsella's Confessions of a Shopaholic (2009), all attracting top actors such as Cameron Diaz, Hilary Swank and Meryl Streep. And lots more are tipped to hit the screen next decade, including Emily Giffin's Something Borrowed; Meg Cabot's Queen of Babble; Allison Winn Scotch's Time of My Life; and Kate Jacobs' The Friday Night Knitting Club.
7. The rise of the book blogger.

With more people getting online in the noughties, the internet has become an irreplaceable medium for publicising and selling books. Book blogs run by keen readers are becoming increasingly influential in recommending titles. The Chicklit Club, for example, started in 2007 to share reviews, news and interviews with chick lit lovers. Social networking sites such as Facebook and Twitter are also used to drive sales and share recommendations. And then of course there is Amazon which has become a worldwide force in retailing. Its customer reviews and sales rankings are closely monitored by readers and authors alike.
8. I'm a Celebrity . . . Get Me a Book Deal.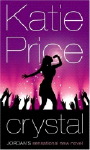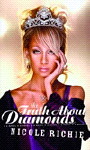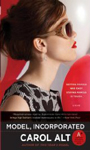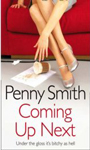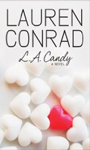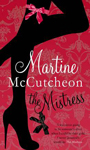 They say that everyone has a novel in them. With debate continuing to rage about the effects of celebrities scoring book deals, the chick lit genre has proved to be a natural home for many of the actresses, singers and models who want to pen a novel - although many actually have someone else pen it on their behalf. One of the first to bust out of the actress stable was Baywatch babe Pamela Anderson with Star in 2004 (though I'm not sure if anyone ever read it). Others followed including Melrose Place's Courtney Thorne-Smith with Outside In; and Martine McCutcheon, of Love, Actually, with her recently released debut novel The Mistress. From the world of reality TV came two thinly veiled novels by Nicole Richie (The Truth About Diamonds) and MTV star Lauren Conrad (LA Candy). Perhaps the most successful to make a transition to full-time author is Irish TV actress Claudia Carroll, who has written six novels. Also forging a successful career as an author - if somewhat assisted by her ghostwriter - Katie Price, aka glamour model Jordan, has written a series of novels about women with glamorous names - Angel, the glamour model; Crystal, the ambitious singer; and Sapphire, the sassy businesswoman. Fellow Brit tabloid favourite Kerry Katona, who rose to fame as a girl group singer who married a boy band singer; has written several novels, while supermodels Carol Alt and Paulina Porizkova have published novels centred around the modelling industry. Then there's been the TV presenters such as Penny Smith, who wrote an appalling series about a TV presenter. And there's a lot more to come from the celebrity ranks, particularly out of the UK. Names to watch include Sharon Osbourne, Fern Britton, Coleen Nolan, Cheryl Cole and Ulrika Jonsson.
9. Larger than Life.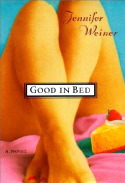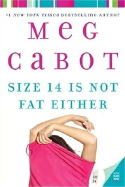 As our models and celebrities dropped towards size 0, certain chick lit authors introduced us to more realistically shaped heroines. While there have been lots of great books themed around weight loss and transformations in the vein of Jemima J, these books stand out because the heroine doesn't essentially change her appearance. Leading the way is Jennifer Weiner, particularly her first feisty character Cannie Shapiro from Good in Bed (2001) and Certain Girls (2008). Cannie's story begins as she is identified as the subject of her ex-boyfriend's magazine column about Loving a Larger Woman. Meg Cabot introduced us to her mystery-solving heroine Heather Wells in the books Size 12 is Not Fat (2006), Size 14 is Not Fat Either (2006) and Big Boned (2007). Another series came from the plus-sized Jen Lancaster, this time her own witty memoirs which included Bright Lights, Big Ass (2007).
10. Recession lit.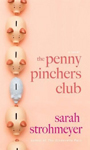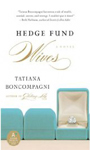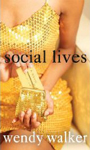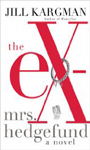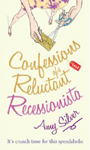 The end of the noughties will be forever associated with the global financial crisis. And naturally its effects, such as the burst of the housing bubble, widespread layoffs and financial mismanagement, ricocheted into chick lit plots. Thoughtless consumption was frowned upon, and true heroines of the GFC times had to learn to belt-tighten. In Sarah Strohmeyer's The Penny Pinchers Club, Kat learns more frugal ways to prepare for divorce, while Amy Silver's character Cassie in Confessions of a Reluctant Recessionista becomes more thrifty after being made redundant. Set amid a backdrop of stockmarket turmoil, books such as Hedge Fund Wives, by Tatiana Boncompagni, and The Ex-Mrs Hedgefund, by Jill Kargman, focus on the wives of financial high-fliers who have had their wings clipped. In Wendy Walker's Social Lives, Jacks' husband is being investigated for a Bernie Madoff-type scheme, while one of the characters of Karen Quinn's The Sister Diaries had actually lost money to the real disgraced financier. From Confessions of a Shopaholic to Recessionista within 10 years. Who would have predicted that?
---
2009
MUST-READS
2008
MUST-READS
BOOKS OF
THE YEAR
CREW FAVOURITES
TOP 10
---