CHICK FLICKS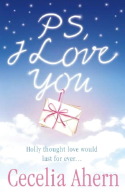 PS I Love You (2007)
Based on Cecelia Ahern's tear-jerking novel about Holly Kennedy (Hilary Swank) who has to get her life back on track after losing her husband (Gerard Butler). Other actors involved include Friends star Lisa Kudrow, Kathy Bates and Harry Connick Jr.
---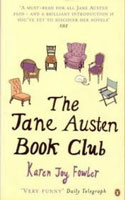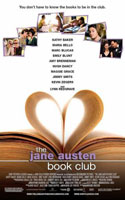 The Jane Austen Book Club (2007)
Six Californians start a club to discuss the works of Jane Austen, only to find their relationships begin to resemble 21st century versions of her novels. Maria Bello (Jocelyn), Amy Brenneman (Sylvia), Emily Blunt (Prudie), Kathy Baker (Bernadette), Maggie Grace (Allegra) and Hugh Dancy (Grigg) star in this adaptation of Karen Joy Fowler's novel.
---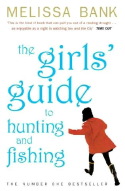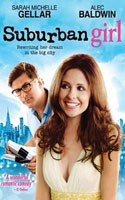 Suburban Girl (2007)
Based on Melissa Bank's The Girls' Guide to Hunting and Fishing, it stars Sarah Michelle Gellar (Buffy the Vampire Slayer) as book editor Brett Eisenberg who becomes involved with an influential older man, Archie Knox (Alec Baldwin).
---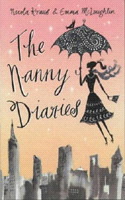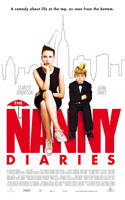 The Nanny Diaries (2007)
From the debut novel by Nicola Kraus and Emma McLaughlin comes this comedy about life at the top as seen from the bottom. Scarlett Johansson stars as the nanny Annie, Laura Linney is Mrs X, Paul Giamatti is Mr X and Nicholas Art is their son Grayer.
---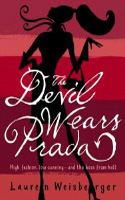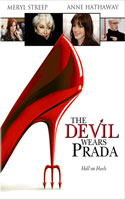 The Devil Wears Prada (2006)
From the 2003 novel by Lauren Weisberger, Andrea Sachs (Anne Hathaway) scores a job as the assistant to one of the city's biggest magazine editors, the ruthless boss-from-hell Miranda Priestly (Meryl Streep).
---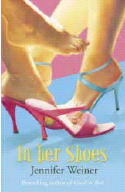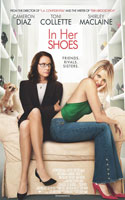 in Her Shoes (2005)
Adapted from Jennifer Weiner's 2002 novel, Toni Collette is attorney Rose, Cameron Diaz is wild child Maggie and Shirley MacLaine is their grandmother, Ella. Straight-laced Rose breaks off relations with her party girl sister, Maggie, over an indiscretion involving Rose's boyfriend. So Maggie heads off to see Ella, the grandmother neither sister knew existed.
---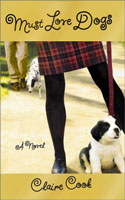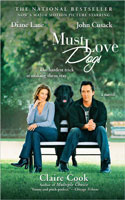 Must Love Dogs (2005)
Diane Lane and John Cusack star in this movie based on Claire Cook's 2002 novel. Recently divorced Sarah has a family that just can't help getting involved in her personal life. After her sister puts her profile on a dating website, this preschool teacher goes on a number of dates. But will she be able to find the one, who must love dogs?
---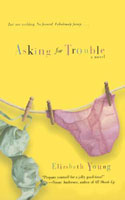 The Wedding Date (2005)
Based on Elizabeth Young's 2000 novel Asking for Trouble, Kat (Debra Messing) is to be the maid of honour at her sister Amy's (Amy Adams) wedding. She hires a male escort called Nick (Dermot Mulroney) to pose as her boyfriend to make her former fiance jealous.
---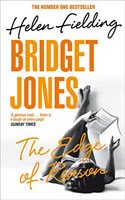 Bridget Jones: The Edge of Reason (2004)
Renee Zellweger (Bridget), Colin Firth (Mark Darcy) and Hugh Grant (Daniel Cleaver) return for the sequel to Bridget Jones's Diary, by Helen Fielding. The story picks up about six weeks later, with Bridget dating Mark and goes on a work assignment to Thailand with Daniel.
---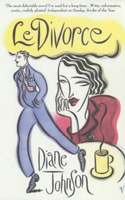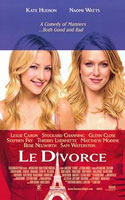 Le Divorce (2003)
Based on the book by Diane Johnson, Kate Hudson and Naomi Watts star in this tale of an American woman, Isabel, visiting her pregnant sister, Roxy, in Paris. Roxy's husband leaves her for a married Russian lover, while Isabel is drawn to two different men.
---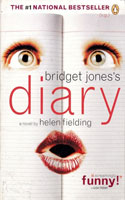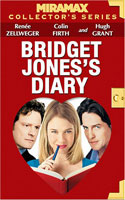 Bridget Jones's Diary (2001)
When Helen Fielding's best-selling novel was set for the big screen, the die-hard fans were worried about Renee Zellweger pulling off a British accent and gaining enough weight to play Bridget. A nice touch was casting Colin Firth, who Bridget drooled over in the BBC's Pride and Prejudice, as her Mr Darcy. Hugh Grant rounded out the trio, playing the dastardly charming Daniel Cleaver.
---
Legally Blonde (2001)
This is now a Broadway hit but Reese Witherspoon started it all as Elle Woods in the movie adaptation of Amanda Brown's novel. The blonde sorority queen follows her ex-boyfriend to Harvard law school just to win him back but discovers she has plenty of legal nous.
---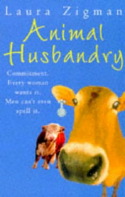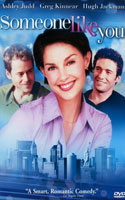 Someone Like You (2001)
Adapted from Laura Zigman's Animal Husbandry, Jane Goodale (Ashley Judd) is unexpectedly dumped by her boyfriend Ray (Greg Kinnear). She begins an extensive study of male behaviour to try to find out what makes men tick, using her womanising roommate Eddie (Hugh Jackman) as fodder for her research.
---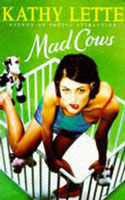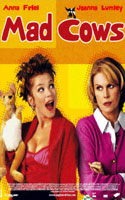 Mad Cows (1999)
Based on Kathy Lette's bestselling 1996 novel, and starring Anna Friel and Joanna Lumley, a young Australian mother, Maddy, is sent to jail for shoplifting.
---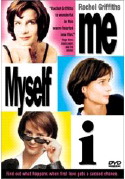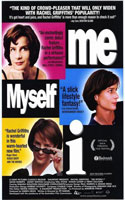 Pip Karmel wrote and directed this Australian film starring Rachel Griffiths as Pamela Drury, a single journalist who gets to live the life she could have had - with a husband and kids.
---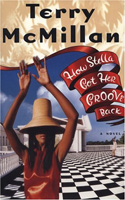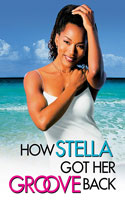 How Stella Got Her Groove Back (1998)
Based on Terry McMillan's novel, this stars Angela Bassett as Stella Payne, a stockbroker who is persuaded by her friend Delilah (Whoopi Goldberg) to take a well-deserved holiday to Jamaica where she encounters young islander, Winston Shakespeare (Taye Diggs).
---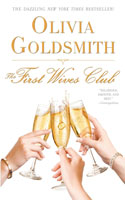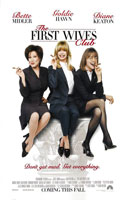 The First Wives Club (1996)
Olivia Goldsmith's smash hit stars Goldie Hawn, Bette Midler and Diane Keaton. Reunited by the death of a college friend, three divorced women seek revenge on the husbands who left them for younger women. It gave us the wonderful Ivana Trump line: 'Don't get mad, get everything.'
---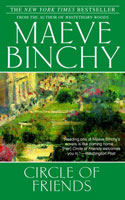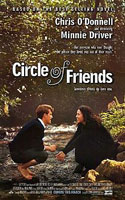 Circle of Friends (1995)
Based on the 1990 novel by Maeve Binchy, Circle of Friends is set in 1950s Ireland. It centres around friends Benny (Minnie Driver) and Eve (Geraldine O'Rawe) as they attend university in Dublin, being reunited with their childhood friend, Nan (Saffron Burrows), and meeting the charming Jack (Chris O'Donnell).
---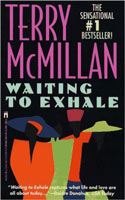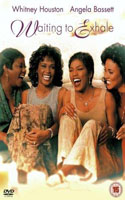 Waiting to Exhale (1995)
This movie based on Terry McMillan's novel stars Whitney Houston, Angela Bassett and Gregory Hines and follows four very different African-American women and their relationships with men. All of them are 'holding their breath' until the day they can feel comfortable in a committed relationship.
---