MELISSA BANK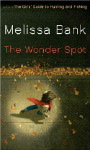 The Wonder Spot (2005)
This book is a series of interconnected stories that follow middle child Sophie Applebaum from her school days when she used to wag Jewish school, through college to her first job and her terrible typing skills, to her disappointing dating life.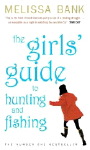 The Girls' Guide to Hunting and Fishing (1999)
This book is a series of stories mostly taken from different times in narrator Jane Rosenal's life. It opens with her brother, Henry, bringing home an older girlfriend, who Jane watches for clues on how to fall in love. It follows Jane through several failed love affairs, including with a much older man Archie Knox; career crises in publishing and advertising; and the death of a loved one. The book has been critically acclaimed but it makes my Top 10 list of Most Disappointing books.

---
---