AUTHOR PICKS 2009
Your favourite authors share their best read from this year's releases.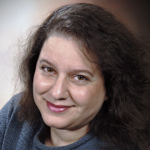 2009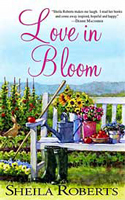 To choose just one favorite contemporary women's fiction book in a year's worth of literary treasures would be impossible, but Love in Bloom by Sheila Roberts is among those at the top of my list. It's the story of three very different women: One of them, aptly named Hope, has survived early breast cancer, but she still has many scars - emotional as well as physical. Millie, a grandma in her 70s, is dealing with a recent move and a difficult adult child. And Amber, a young mother also new to the community, is trying to keep it together despite financial concerns and a husband who's depressed over his lack of employment. The three women, all at different stages in their lives, share a love of gardening and a willingness to reach out to one another. I appreciated the skillful narration of this story and especially the author's sense of humor, even while tackling some very serious issues. Despite my personal inability to keep any plant alive for longer than a week (I have two very black thumbs!), I found myself thoroughly enjoying the gardening metaphors and getting into the points of view of women who thrive on making things grow. It was a warm, touching and, ultimately, uplifting novel where all of the characters face their fears and learn to live life to the fullest.
Marilyn Brant's award-winning debut novel, According to Jane (October 2009), is the story of a modern young woman who has the ghost of Jane Austen in her head giving her dating advice. She lives in the Chicago suburbs with her husband and son, keeps a secret stash of Hershey's Kisses in her writing drawer, and hangs out online at www.marilynbrant.com.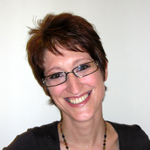 2009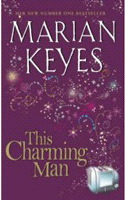 Sometimes I can love a book because of the book itself; sometimes I can love a book because of where it found me in my life when I read it. I love This Charming Man by Marian Keyes for both reasons. I am an enormous fan of Marian Keyes and the week that This Charming Man came out, I found myself taking an emergency trip to the USA because my grandmother was dying. When I went into the bookshop in the airport I was looking for escape from my thoughts. I snapped up This Charming Man and that book lived with me for the next few days. There were so many emotions going on in my life, but whenever I picked up the book I was instantly immersed in the story and the characters - Lola, Grace and Marnie - and their relationships with the charming and sinister Paddy de Courcy. I didn't know that the book was about domestic violence before I read it and I was shocked, gripped and deeply sympathetic. I'm in awe of how Marian Keyes can tackle very dark difficult subjects and yet keep up the pace and the tone, without sacrificing emotion. This book made me laugh and cry and think and feel and it felt like my best friend at a difficult time in my life. What more can you ask?
Julie Cohen writes funny, emotional and sometimes quite strange romantic comedy for Headline. Her latest novel with Little Black Dress, Girl from Mars, is about a female comic book artist who takes a vow (in Klingon) not to get a boyfriend.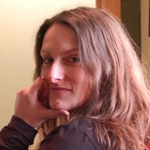 2009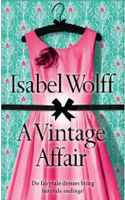 My book of the year is A Vintage Affair by Isabel Wolff. I'm a newcomer to Isabel Wolff's novels but I absolutely adored this book from the very first page. It's packed with brilliant characters: warm and engaging protagonist Phoebe, Dan the scruffy-yet-lovable journalist, Annie the jobbing actress and Therese, an old French lady with an intriguing past. Add to that Phoebe's passion for vintage clothes and a tragedy from her past that she must deal with, and this is one story that will captivate you from beginning to end. What I particularly loved about the book is the connection between clothes and people - the notion that somehow garments can be destined for particular customers, together with the stories behind the purchases. I love stories that teach you something new and this book is no exception. Even if you know nothing about vintage clothes (like me), you'll quickly be seduced by Phoebe's passion for them as she runs her vintage clothes shop. It's wonderfully written, beautifully constructed and the best book I've read this year by far.
Miranda Dickinson is a writer and singer-songwriter from Stourbridge in the West Midlands. Her debut novel Fairytale of New York - which was discovered on HarperCollins' site for unpublished writers, Authonomy.com - is published by Avon on November 12. Visit her website at: www.miranda-dickinson.com.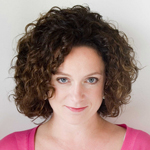 2009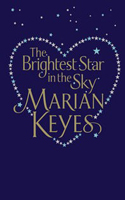 The Brightest Star in the Sky, Marian Keyes' 10th novel, features a cast of deftly drawn characters who live at 66 Star Street. They don't know it yet but a mysterious visitor in their midst is about to change all their lives forever. Is it the Grim Reaper? An alien? I can't tell you, sorry, but although there is darkness at its heart, (and it wouldn't be a Marian Keyes' story if there wasn't), the overall tone is so optimistically feel-good that the result is both uplifting and utterly charming. The novel is chicken soup for weary souls in these recessionary times – chicken soup with added spice that is because, as well as being an endearingly hopeful read, it's jam-packed with the author's trademark humour. I loved it!
Niamh Greene's Demented Housewife series has been translated worldwide. Her third novel, Letters to a Love Rat (Penguin), is out now.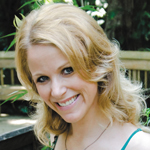 2009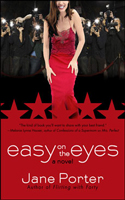 I'm a big fan of Jane Porter's work, and I'd been looking forward to Easy on the Eyes, her July 2009 novel featuring TV anchor Tiana Tomlinson, a minor character in her two previous novels, Odd Mom Out and Mrs Perfect. The book didn't disappoint; it's even deeper and tougher than her previous books. Tiana is 38 and at the top of her game as an anchor for the Entertainment Tonight-like show America Tonight - until her boss begins hinting that she needs plastic surgery to stay youthful looking. Confused about what to do - she doesn't believe in plastic surgery but she doesn't want to lose her job - her life is further complicated when she begins to have feelings for Michael O'Sullivan, a cocky Hollywood plastic surgeon who represents everything she hates. These storylines alone would be entertaining enough, but Jane (the author of Flirting with Forty, which was made into a Lifetime movie) goes deeper - as she often does - and reveals a backstory that changes everything. Tiana's whole family was killed when she was a little girl, and the fallout from that has affected everything since then. Jane does a phenomenal job of creating a multidimensional, multilayered character in Tiana, and her fast-paced story adeptly tackles the negative sides of fame, celebrity and beauty. I particularly admired the way that Jane created a realistic, believable dynamic between Tiana and Michael. Just when I thought that storyline might get predictable, Jane throws us a curveball. The last quarter of the story, in particular, makes this novel absolutely un-put-downable!
Kristin Harmel is the author of five novels, including her most recent, Italian for Beginners. Look for her second novel for teens, After, this February. Kristin writes for People magazine and is a regular guest on television shows. She's currently ghostwriting the autobiography of rock'n'roll legend Chubby Checker. Visit www.KristinHarmel.com for more information.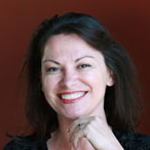 2009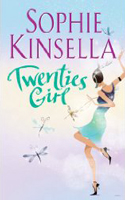 My favourite 2009 pick is Sophie Kinsella's Twenties Girl. I was hooked the first couple of paragraphs. I started reading it at my local bookshop and didn't want to put it down even to buy it. The whole package appealed to me - author, cover, and of course, the story. When 20-something Lara's great-aunt Sadie appears to her as a spirit, she insists that Lara find a missing necklace because she cannot rest in peace without it. However Lara has a number of issues of her own, including her failing business and being dumped by her "perfect" man. But drawn into the mission to find Sadie's necklace, Lara soon finds intrigue and romance. I thought it was great, funny, moving and a definite page-turner. Kinsella has a great take on family and friendship in all her novels and this one doesn't disappoint. There are many laugh-out-loud moments.
Australian author Lisa Heidke's second novel What Kate Did Next is out at Christmas and tells the story of Kate Cavendish, a married mother of two who rediscovers her passion for life amidst dealing with a distant husband, a rebellious 13-year-old daughter, a heavily pregnant and neurotic sister and parents who reunite after 20 years apart. Kate has a lot to deal with and her life quickly spirals out of control. However, the time has come for Kate to follow some of her own dreams. www.lisaheidke.com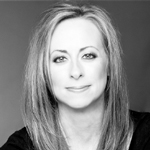 2009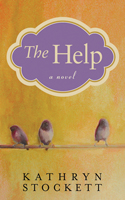 When thinking about the books I've read this past year, one that stands out in my mind is The Help, the debut release by Kathryn Stockett. The story takes place in Jackson, Mississippi during the civil rights movement of the 1960s and is about two African-American nanny/housekeepers who team up with a white female writer to tell their stories about working in white households. The book is wonderfully written and divided between three different points of view – the two housekeepers and the woman interviewing them. All three characters are aware that there is incredible danger in meeting together, and Stockett does an amazing job of conveying their trepidation to the reader - so much so that I found it nearly impossible to put the book down because I had to know that the characters were going to be OK. What I appreciated most about the book is that there were many times when Stockett could have taken the story in a much darker direction, but didn't. The Help is a poignant, sometimes bittersweet, but ultimately rewarding and uplifting story about three women from different walks of life who find unexpected strength in each other, and more important, in themselves. There are those books that stick with you well after you've finished them - the ones you want to run out and tell all your friends about - and for that reason, The Help is my Author Pick for 2009.
Julie James is the author of Just the Sexiest Man Alive and Practice Makes Perfect. Her next novel, Something About You, will be released in March 2010. She lives with her husband and son in Chicago and currently is working on her fourth novel.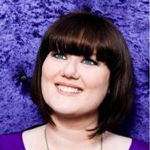 2009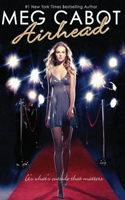 My favourite book of the year has been Airhead by Meg Cabot. Technically, it's YA and not 100 per cent chick lit but I LOVED it. Like a certain other book I've been a big fan of this year (cough, plug, cough) it's set in my favourite city, New York, mostly around Soho and the West Village and tells the story of Emerson Watts, a Plain Jane high school girl who, due to a tragic accident, has her brain transplanted into the body of a world-famous supermodel, Nikki Howard. Now yes, it does sound a tiny bit far-fetched when I put it like that, but Meg Cabot's writing and understanding of exactly how a teenage girl thinks makes it completely believable. There wasn't a single moment in the book when I thought, oh come off it Meg, you are having a larf - really? Secret brain transplants bankrolled by a shady, evil-twin of Richard Branson-style billionaire entrepreneur? Nope, I was too busy breaking my heart over Em's unrequited crush on her best friend Christopher, sobbing like a baby when she realizes she can't ever just go back to her normal life with her family, biting my lip with excitement when one of Nikki Howard's (many) conquests would show up in Em's life and, quite frankly, having just moved to New York myself, going green with jealousy over the descriptions of Nikki's amazing Centre Street apartment. It's such a fun book and everyone I've recommended it to has loved it. Meg's writing is never patronizing which lifts it right out of being a regular children's book and anyone that has ever had an unrequited crush - on a boy or New York - should read it.
Lindsey Kelk is the author of trilogy I Heart New York, I Heart Hollywood (January 2010) and I Heart Paris (July 2010). She works as a children's book editor.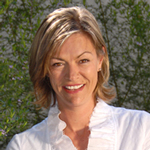 2009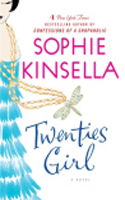 I would pick Twenties Girl by Sophie Kinsella. Meet Lara Lington, typical mid-20s modern-day girl-boy troubles, career troubles and family issues engulf her. But it all gets a whole lot more complicated when Lara's 105-year-old dead great-aunty pops in (at her own funeral) to ask a favour. The belligerent yet endearing Great-Aunt Sadie returns in her 23-year-old form as a flapper from the 1920s and cannot rest until her very special dragonfly necklace is found - and of course Lara is recruited for the job. Plenty of family skeletons are unearthed, age-old mysteries solved and Lara learns a lot about herself on the journey. Kinsella's writing is as tight as many of the greats in this genre; her characters are quirky, believable, flawed and fabulous; but it's her creativity and stand-out imagination that makes this an absolute hit. It's so fab to have such an original concept star on the oft predictable chick-lit stage.
*Chosen by Lisa Blundell, one half of the Cate Kendall writing team. Together with Michelle Hamer, she has written Gucci Mamas and Versace Sisters.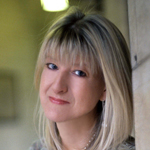 2009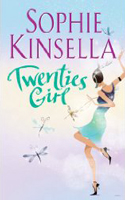 I've just picked up Sophie Kinsella's Twenties Girl (Bantam Press). It's a hilarious page-turner which is just what I need at the moment because everything else is very stressful (son off to college; moving house with New Husband; and about to teach in Greece for a fortnight when I should be at home, supervising the first two). Anyway, back to the other Sophie . . . Twenties Girl is a bit different from Kinsella's other books because the heroine Lara meets a ghost (her great aunt) who can't rest until Lara helps her find her precious necklace. So although there is SK's trademark style of the first person, present tense with scatty heroine, there's also a rather intriguing spooky element. The characters are warm and funny and although the plot demands, at times, a stretch of the imagination, it sucks you in. In fact, I can't wait to hop on the plane tomorrow and finish it.
Sophie King is the author of five novels, all published by Hodder & Stoughton including The Wedding Party.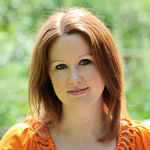 2009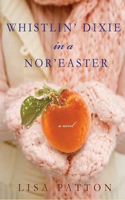 Whistlin' Dixie in a Nor'easter is Lisa Patton's debut book and my choice for book of the year. The main character, LeeLee Satterfield, is an old-fashioned southern girl raised in Memphis. So when her husband decides to move to Vermont to run a country inn, LeeLee stands by her man and uproots her family. Through her journey north of the Mason-Dixon line, LeeLee learns some tough lessons and discovers she's quite a bit stronger than anyone guessed. Hilarious and touching, Lisa's book is perfect for snuggling under a flannel blanket and reading next to a fire!
Maureen Lipinski is the author of A Bump in the Road: From Happy Hour to Baby Shower. She lives in Chicago with her husband, toddler son, two obese cats and one demented dog. Her next book, Not Ready for Mom Jeans, will be released May 25, 2010.
Mary Malone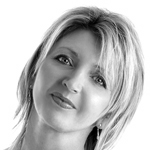 2009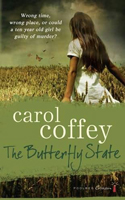 I have chosen The Butterfly State by Carol Coffey as my favourite read of the year. Tess Byrne is 21 and autistic. She has spent 10 years in an institution for a murder she didn't commit, the victim in question being her father, Michael Byrne, a drunken bully who denied his children love, safety and security. Sworn to secrecy at the murder scene that night, Tess is afraid to tell anybody the real story of what happened at the lake, shutting herself away in a silent world, her only method of communication being her explicit drawings. The Butterfly State will resonate with rural families where the land became controlling currency and ruined so many lives. Author Carol Coffey gives an inspiring insight into autism and its confines. Tess' gentle development throughout the story will stay with me for a long time to come. This book is different. This book tells stories that went for generations untold.
Mary Malone lives in Cork, Ireland, with her husband and two sons. As well as being a novelist and freelance journalist, she works in the Central Statistics Office. Her novels are Love Match, All You Need Is Love and Never Tear Us Apart. She is working on her fourth novel, Playing With Fire, which is due for publication by Poolbeg Crimson in May 2010. For more information, visit her website.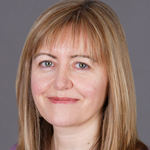 2009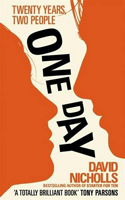 One Day by David Nicholls is not only my favourite book of this year's releases, but possibly one of my favourite books ever. It tells the story of Dexter and Emma by dropping in on their lives one day a year (July 15) for 20 years. We first meet them in 1988 when they end up in bed together on the night of their graduation. Emma is funny, intelligent and earnest, and hopes to make a difference in the world. Dexter is gorgeous, shallow and arrogant, and wants to be rich and famous. We follow their lives through a series of snapshots as they find their way in the world, struggling with careers and relationships, and above all their changing relationship with each other. The episodic structure means that some of the most important events in the characters' lives happen off-stage, and we are often left wondering what happened next after the end of a chapter. This could have been frustrating if handled less skilfully but here it works perfectly. The characters are so believable, they exist between and beyond the pages of the book, and each yearly visit was like catching up with old friends. I couldn't wait to discover where the next year would find them. Both are beautifully drawn, complex characters – very real and flawed, but all the more loveable for that. I wanted Emma to be my friend, and I adored Dexter, despite the fact that he was thoroughly obnoxious at times. In fact, both characters have their moments when they're not very likeable, but it never stopped me caring deeply about them. I found myself completely wrapped up in their story and willing good things to happen to them. The writing is beautiful and I defy anyone not to succumb to the charm of this gorgeous tale of friendship and love. I couldn't put it down and raced through it, only to feel bereft when it was over. It's very funny, very moving, wise, painfully real, completely satisfying, and I wish I'd written it myself. I've recommended it to everyone I know, and I recommend it to you.
Clodagh Murphy is a Dublin-based writer of romantic comedy. Her first novel The Disengagement Ring was published by Hachette Books Ireland and will be released in the UK in November 2009. She is currently working on her second novel, Girl In A Spin.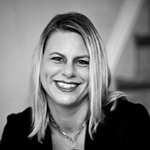 2009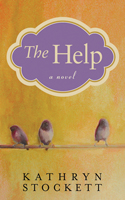 I recently finished The Help, Kathryn Stockett's addictively readable debut novel. Stockett weaves a thoughtful and authentic story of three women exploring their personal beliefs within an inflexible system, creating a vivid picture of 1962 Jackson, Mississippi. The unforgettable characters of Skeeter, Abilene and Minnie embody the social awakening of civil rights in the American south as seen from both sides of the racial divide, even as they experience their own personal geneses. The book has warmth, wit, insight and humanity, and I couldn't put it down.
Kerry Reichs practised law in Washington, D.C. for over six years before taking a sabbatical to write a novel. Her first novel The Best Day of Someone Else's Life was published in 2008. She drove across the United States four times while researching The Good Luck Girl (published in the US as Leaving Unknown). She is currently working on her third book. Visit www.kerryreichs.com.
2009
I love it when I discover a new writer who instantly becomes an old favorite. I often pick up books tucked away in the corner of a bookstore, in the Charlie Bucket hope that one of them will metaphorically hold a Golden Ticket. Admittedly, you end up kissing a lot of toads before you find your prince (to mix metaphors), but it's worth the wait. One such for me this year was Love Walked In, by Marisa de los Santos, which I found whilst actually looking for something else. It's a bewitching, engaging novel about a single woman and a little girl who develop an unlikely friendship as they deal with life, love and families. It invokes classic movies to illuminate its story, which had me rushing to the video store on more than one occasion. Unlike so much commercial women's fiction, there are no designer labels, no torrid sex scenes, and none of the glitter and superficial gloss of the pink-jacketed end of the chick-lit market. This is intelligent and elegiac writing, with a stylish turn of phrase and exquisite characterization. I loved it: enough to buy her next novel, Belong To Me, in hardback, recession and all! Marisa de los Santos is - deservedly - no longer languishing in a forgotten aisle at the bookstore. Love Walked In was quickly a best-seller, as tens of thousands of readers discovered her at the same time. She has joined the short list of writers whose books I anticipate with all the excitement of a child looking forward to Christmas. Definitely one to pass on to your closest girlfriends.
Tess Stimson is a writer and journalist whose bestselling novels have been translated into more than 20 languages worldwide. Her most recent novel, The Cradle Snatcher, is out now, and her next, What's Yours Is Mine, will be published in April 2010. www.tessstimson.com.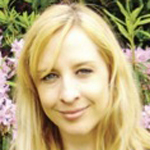 2009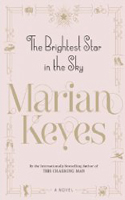 I absolutely love Marian Keyes – she's my favourite author by far – and her latest (TENTH!) book, The Brightest Star in the Sky, is her best yet. It's narrated by a strange supernatural presence who can delve into the thoughts of a bunch of people living in a block of flats. The characters are warm, funny and interesting, and I know they're going to haunt me for a long time. Perfect for snuggling up to in front of a cosy fire this winter.
Paige Toon is the author of Lucy in the Sky, Johnny Be Good and her most recent release is Chasing Daisy. She was born in 1975 and her dad's career as a racing driver meant that she grew up between Australia, England and America. She lives in north London with her husband and son.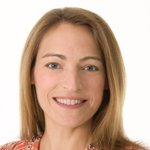 2009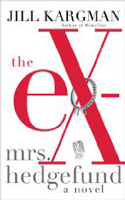 I love The Ex-Mrs. Hedgefund by Jill Kargman. I have had the privilege of working with Jill on Chicken Soup for the Soul - Power Moms and can tell you that she is as funny in person as she is in her books. Hedgefund, like all of her novels, is LOL hilarious and highly educational for those of us who live in the suburbs and don't know any clever expressions for anything. The New York elite provide an elaborate and fascinating backdrop for this very current story about having everything one minute and losing it (or some of it) the next. Holly, a super rich but endearing mom in Manhattan, has to reinvent herself when she discovers her husband is cheating. While my take on the hedge fund millionaires in Social Lives is set in the suburbs and darker than Jill's treat of a read, recession lit is the next latest thing and I am honored to be standing beside writers like Jill who are taking a look at the people on everyone's minds.
Wendy Walker's second novel Social Lives was released in September. Learn more at her website wendywalkerbooks.com.
---
---