AUTHOR PICKS 2010
Your favourite authors share their best read from this year's releases.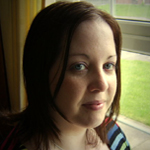 2010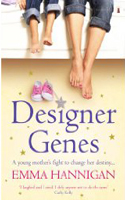 My favourite book of the year was, without a doubt, Designer Genes by Emma Hannigan. I laughed, I cried, I felt a professional jealousy at the real talent in the writing. It is a book about a woman who decides to have a double mastectomy after being told she carries the breast cancer gene. But it is not a depressing book. The humour is black in places but it is ultimately a very entertaining and uplifting book. Emma has battled cancer herself and she has obviously drawn on her own experiences in this book - so perhaps it is not for the faint-hearted. But it is a remarkable read and one I know I'll go back to time and time again.
Claire Allan is from Derry in Northern Ireland. She is the bestselling author of Rainy Days and Tuesdays, Feels Like Maybe and Jumping in Puddles. Her new novel, It's Got to be Perfect, was released by Poolbeg Press in October.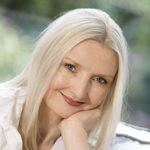 2010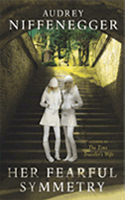 Oh, asking me to choose my favourite book from this year's crop is a bit like asking me to pick my favourite flavour of Ben and Jerry's; they're all that good, it's nearly impossible. However, with a gun pointed firmly at my temple, I'll go for Her Fearful Symmetry, by the wonderful Audrey Niffenegger. It's a modern day ghost story, centring around 21-year-old identical American twins; Julia and Valentina Poole. One minute they're a right pair of mall-rats in Chicago, next thing their entire lives are flipped upside down when an aunt they didn't even know existed suddenly dies and wills to them her flat in an apartment block overlooking Highgate Cemetery in London. The twins feel like they've won the Euro millions Lottery of Life and that at last their own lives can begin ... but have no idea that they've been summoned into a tangle of fraying lives. The characters are so well drawn they almost leap off the page at you, from the obsessive-compulsive crossword setter who lives above them to their aunt's handsome and elusive lover who lives below them. Even to their aunt herself, who never got over a bitter row she had with the twins' mother - and who still can't quite bring herself to leave her flat ... I shouldn't really go on or I'll only ruin it for you! Suffice to say that it's a gripping read right to the punch-in-the-solar-plexus finish line and certain to cement the author's standing as one of the most incredible novelists around.
Claudia Carroll lives in Dublin and is a full-time author, the only job she reckons, where you can wear pyjamas, look out the window all day and still get paid. Her latest bestseller, Personally, I Blame My Fairy Godmother, has been published by HarperCollins and all of her books are widely translated.

2010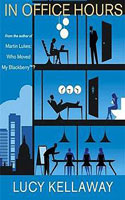 I don't work in an office. In fact, I have barely been near an office for the past decade. I spend most of my life either running after my children or harnessed to my desk desperately trying to write. But one day, my editor handed my a copy of Lucy Kellaway's In Office Hours. 'You'll love this,' she said, and I did. In fact, I loved it so much, I could barely put it down. I almost missed my train stop, forgot to make the children dinner or put them to bed as I was so involved in the lives of smart, high-achieving but essentially frustrated Stella and bright but needy single mother Bella. The reason why I think this book works so well is that I absolutely believed every single word that was on the page. This is the mark of good women's fiction. You have to believe in these characters, care about them, be desperate to see what happens to them. You also have to identify with them somehow and, even though that workplace interaction is an anathema to me, the overriding needs of Stella and Bella hit home for me. I loved the building up and the crashing of egos and how – even despite themselves – even the men got their come-uppance! This book is also so well-written, carefully researched and written with a confident mixture of real tender care with flashes of brio. It's a great book.
Lucy Cavendish is the author of a trilogy of books about her long-suffering heroine Samantha Smythe, the latest of which, A Storm in a Teacup is out now. She is also a founder member of the Contemporary Women Writer's Club, whose second book of short stories, Ten Past Eight, is available from www.queenbee.co.uk. Her latest book for Penguin Quick Reads, Jack and Jill, is out on World Book Day in March.
ANNE FORTIER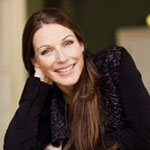 2010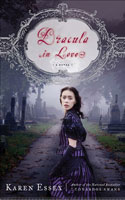 Vampire literature never really managed to sink its teeth into me ... until now. After reading Dracula in Love by Karen Essex I confess that I am a total convert. This enthralling novel takes us back to the literary origins of Count Dracula and tells the famous story from a woman`s point of view. And Mina Murray is no ordinary damsel in distress; wherever she goes, the veil between her and the spirit world flutters dangerously. One of the things that makes this book so fabulous is that Karen Essex steers clear of most of the cliches surrounding the Dracula figure and reinvents the entire cast of characters in truly bone-chilling ways. Good and evil get an extreme makeover in this seductive, well-researched journey through the mists and shadows of Mina`s Victorian world, and we will never see Count Dracula in quite the same way again.
Anne Fortier is the author of Juliet, a novel about a young woman who discovers that she might be descended from Shakespeare`s Juliet. Sold to more than 30 countries worldwide, Juliet is a mix of mystery, thriller, romance and historical fiction and has been called "a Da Vinci Code for the smart, modern woman".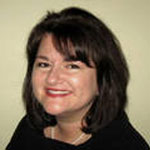 2010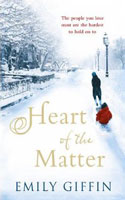 I read so many great books in 2010, but Heart of the Matter, by Emily Giffin really stood out for me. When attorney and single mom Valerie's only son is critically burned in an accident she comes to depend on Dr Nick Russo, Boston's premier pediatric plastic surgeon, to make her son whole again. Nick is married to Tessa (who also happens to be the sister of Dex, the hero from Giffin's first novel Something Borrowed). Tessa has recently decided to give up her career as a college professor to be a full-time stay-at-home mom. The story really starts to unfold when Valerie and Nick's relationship becomes personal. The book is told from both Valerie and Tessa's point of view and Giffin does a great job of making both characters sympathetic. Heart of the Matter deals with marital infidelity, the choices we make in our lives, and ultimately, the power of forgiveness.
Maria Geraci is the author of the Bunco Babes series. Her third novel, The Boyfriend of the Month Club, comes out in December, 2010.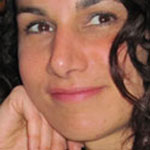 2010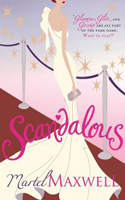 I love Scandalous by Martel Maxwell – It hooked me from the first paragraph and kept me avidly reading through the last. Max's life is glamorous and celebrity-filled, as she parties her way through her job as a showbiz reporter. Her sister's life couldn't be more opposite – she's sensible and deeply in love. Soon both girls find themselves in uncharted territory, Max falling head over heels in love with an off-limits man, and Lucy dragged through the gossip columns thanks to her boyfriend's ex, who is scheming to get her man back. The joy of this book is in Max and Lucy. Martel nailed her characters – they're smart, sharp, funny and perfectly drawn. They're the kind of girls you recognize. Party girl Max is the friend you love because she's always good entertainment, constantly getting herself into scrapes of epic proportion. And Lucy is the friend you love for her level-headed kindness and loyalty. They may be opposites in life and love, but they've both got hearts of gold. Which is why I cheered for them from the start.
Michele Gorman is the author of Single in the City, about American Hannah who lands in London to build a new life in a nation that doesn't always see the funny side of her cultural blunders. American by birth, Michele is now a card-carrying Brit and lives happily in central London.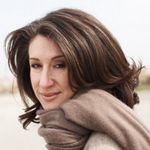 2010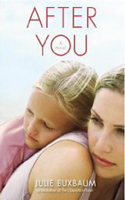 I loved After You by Julie Buxbaum. It's an astute and moving story about a woman who moves in with the husband and child of her best friend after the friend is murdered. It was subtle, gentle, and rather lovely, and set in Notting Hill so filled with London references that made me feel as if I was home.
Jane Green is the author of 12 bestselling novels, including her latest Promises to Keep/The Love Verb. She is British but now lives in Connecticut with her family.

2010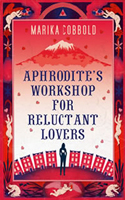 I nearly bit my nails off the first time I saw Sleepless in Seattle. Aphrodite's Workshop for Reluctant Lovers by Marika Cobbold also has a man and woman who scarcely know each other but who you KNOW are meant for each other. My nails received a similar battering as I read on. This is a funny, touching novel about a romantic novelist, Rebecca Finch, whose loss of faith in romance is noted with concern in Mount Olympus particularly by the goddess Aphrodite who is determined to change Rebecca's mind. I love this book: not only does it set up a fascinating debate on the value of romantic love, it also gives the reader two endearing characters in Rebecca Finch and John Stirling. You will be desperate to get them together!
Debby Holt is the author of five novels. Her sixth, Friends, Lies and Alibis is out in January, 2011. Visit www.debbyholt.co.uk for more information.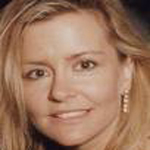 2010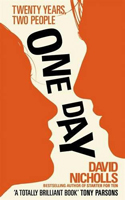 I've chosen a book by a man for my author pick, so I apologise up front; it's not really in the spirit of 'chick lit' to do this is it? But please bear with me, because One Day by David Nicholls is a great read, and his portrayal of the female character, Emma, is so clever, warm and understanding that he could have been one of us! I loved the book for lots of reasons; because there are some brilliant moments in it, some beautifully drawn characters, lots of clever lines that make you want to smile and underline them as you read (honestly - my book is full of scribbles and notes like 'ah...lovely'). Nicholls is a great writer, that was never in doubt, but this is a very clever book which is touching and beautiful. Basically, for those who haven't read it, this is what happens: One Day follows the lives of the afore-mentioned Emma and Dexter. It starts with them on the last day of university, having fallen into bed together, then comes back to each of them on that same day every year to see how their lives have progressed. Isn't that a great idea for a book? I so wish I'd thought of it (I'm on Facebook and all my writer friends on Facebook have, one by one, as they've read the book, put up Facebook statuses saying 'just read One Day – what a brilliant idea. Wish I'd thought of that...'!!). The great thing is that because David Nicholls is such a delightful writer and because his cast of characters is so good, authentic and appealing, the plot device which could easily become a gimmick, works brilliantly in his capable hands. Emma is funny, and much of the humour and delight in the early sections is derived from her not being able to create the life for herself that she had so hoped to when she was a naive student, determined to make a difference to the world. She's stuck working in a Mexican restaurant at one stage and it's really, very funny. Dexter is physically very attractive but he 'knows it' and capitalises on his great beauty to the detriment of his life. He is, at times, shallow and arrogant as he pursues a meaningless existence (eager to be someone famous) which eventually swallows him up and spits him out. I don't want to give away too much of the plot because I do urge you to read this book (but only after you've read mine!!), but there are lots of twists and turns and sub-plots to keep you hooked even though the book moves along in a linear fashion, following these 'one days'. The way Nicholls handles the fact that a year has passed between the days being studied is masterful. He explains a great deal, but a great deal is left unexplained and the book is all the stronger for your wondering. Just as you start to become confused about an aspect of either of the characters' lives, the explanation flutters in, lightly illuminating and answering all your questions, allowing you to relax back into the characters again. The great strength of this book, for me, as the great strength about any book, is the characters. Once you've got the characterisation right, the rest just works. Here the characters are all so well-known to us. We all know someone who left college wanting to change the world, we know people who want nothing more to be famous and cannot think beyond their own place in the world and elevating that as much as possible. We know them and it's as if he's describing our friends. They're so authentic they feel utterly real and part of everyday life. Even the minor characters, and the minor details of the relationships that scatter through the book, are well-considered and lifted, coloured in and fleshed out. It's the sort of book that you'll want to recommend to people, as I am doing now, because it's a book that's quite unique, terribly clever and heart-warming all at the same time. There aren't many like that, and there aren't many that you'd absolutely recommend to everyone. I believe that this is one such book, even if it was written by a man!!!
Alison Kervin is a British sports journalist who has written the popular series about fictional WAG Tracie Martin, including the most recent WAGs at the World Cup. She has also recently launched a novel mentoring service at http://www.novelmentor.co.uk.

2010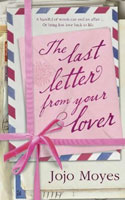 My pick of the novels I've read this year is The Last Letter From Your Lover by Jojo Moyes. The title is brilliant and the book doesn't disappoint. It's a fabulous, emotional and evocative novel - perfect for anyone who loves Mad Men. Modern-day journalist Ellie is investigating an old love affair from the 1960s, which echoes her own romantic situation. The 1960s romance is gripping, and full of atmospheric period details. The plot is so compulsive I was whipping over the pages, and the ending definitely requires tissues. Throughout the book, the chapters are interspersed with real-life 'last letters' from lovers - a wonderful touch.
Sophie Kinsella's latest instalment in the Shopaholic series, Mini Shopaholic, was published in September.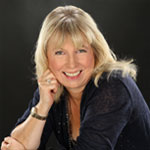 2010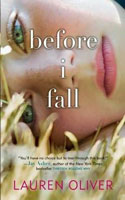 I wasn't at all sure I'd even enjoy Before I Fall by Lauren Oliver, seeing as it's all about teenagers, written in the first-person present-tense, and involves a kind of Groundhog Day scenario. (I really hate repetition!) Needless to say, I was wrong, I loved it and I'm now declaring Before I Fall by Lauren Oliver my favourite book of 2010. It's just so incredibly clever, so perfectly plotted and spot on in every way. It also made me cry. A lot. Not such a good thing when you're reading on a train but strangely satisfying in the privacy of your own home - well, just so long as your own horrible teenagers don't catch you sobbing and make fun of you for being a total wuss!
Jill Mansell is an internationally bestselling author, with more than four million copies sold. She has written 21 women's fiction novels, including her most recent release, Take a Chance on Me. She lives in Bristol, England, with her partner and their children. For more information, you can follow her on Twitter, @jillmansell or visit her website: www.jillmansell.co.uk.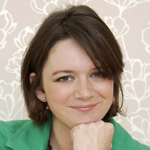 2010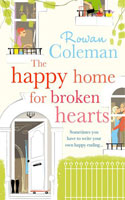 My author pick for 2010 is The Happy Home for Broken Hearts - a moving and hugely entertaining novel by Rowan Coleman. It follows the story of Ellen Woods, a young mum and recent widow, who desperate to ease the pain of losing her husband Nick, escapes in the pages of the racy, romantic fiction she edits for a living. However, when money becomes tight, she is forced to take in lodgers who in their own special ways, make her open her heart and learn to love and live again. The characters are totally original and layered and I just loved the relationship between Ellen and her 12-year-old son, Charlie. Ellen feels like a real woman - not a cliche at all but it's ultimately my author pick because it is a beautiful, life-affirming story.
Katy Regan is author of One Thing Led to Another and The One Before the One, both published by HarperCollins. She also writes a blog at www.marieclaire.co.uk.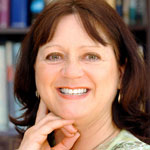 2010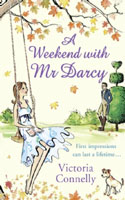 As I don't often get a chance to read, I choose my reading material very carefully and a book has to grab my interest right away. Being a lifelong Jane Austen fan and an incurable romantic, I was intrigued by the title A Weekend With Mr Darcy by Victoria Connelly. I wasn't disappointed! The book is a wonderful mix of contemporary fiction with likeable characters, romantic period drama and some exciting twists and turns. We follow Katherine Roberts, a lecturer specialising in the works of Jane Austen, and Robyn Love, a wildly romantic Austen fanatic as they both head to Purley Hall for the annual Jane Austen conference. Katherine is hoping to meet Lorna Warwick, an author with whom she's struck up a penpal relationship and with whom she's unwisely shared confidences. Robyn is saddled with her almost-ex boyfriend Jace, who's about the most unromantic guy around. At Purley Hall they enter into the Austen experience of gorgeous gowns and men in tight breeches and we are thrust headlong into the chaos that ensues as both Katherine and Robyn fall for men who have an awful lot to live up to. The book is well researched, with lots of references to Jane Austen's books. It left me smiling - I loved it!
Nurse Melanie Rose self-published her first novel, which led to a three-book deal with HarperCollins. She lives in Surrey with her husband and four sons. Down to Earth was released in October in the UK and Coming Home will be published as Finding Home in the US in 2011.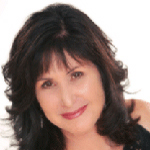 2010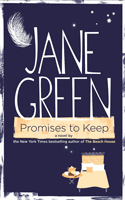 Choosing just one favorite book for 2010 proved almost as difficult as eating just one Lays potato chip or settling for a single M&M. It required far more self control (and self editing) than I normally possess. In the end I chose Jane Green's Promises to Keep because of its beautiful storyline and compelling cast of characters who revolve around sisters Steffi Tollemache and Callie Perry. At 30, Steffi is still ducking adulthood and only half-heartedly trying to 'find herself' while her older sister Callie knows just how lucky she is to have found everything she ever wanted and now must face losing it. I write - and love to read - books about women discovering who they are and what they're made of. Most often we only plumb our true depth and strength when the worst things happen. Jane Green knows this well; she's a master at making us experience a stunning range of emotion. I'm not sure whether I cried more while reading the book or afterward, while reading the dedication. What I do know is that I feel the richer for having read this book. Promises to Keep is about making the hard choices and being there for the people we love. Even, or maybe especially, when it hurts.
Wendy Wax's seventh novel, Ten Beach Road, will be out in May 2011. She lives in the Atlanta suburbs with her family.
KAREN WHEELER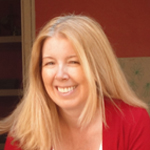 2010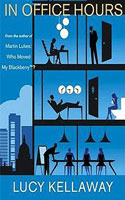 I really enjoyed In Office Hours by Lucy Kellaway - an amusing but psychologically astute account of two office affairs: Bella, a 27-year-old secretary who seduces her balding, older boss; and Stella, the high-ranking female executive who embarks on a crazed affair with a subordinate. All four main characters work for Atlantic Energy, an international oil giant and anyone who has worked for a big company will relate to Kellaway's wry, highly entertaining account of office culture - the stranglehold of political correctness, the petty politics (such as not wanting to be the first to arrive at a meeting) and occasional lunacy of CEO's (vis-a-vis the decision to put a flashing oil barrel in reception). I laughed out loud at the scene where Stella switches off her Blackberry and bunks off work to be with her paramour for the afternoon while Atlantic Energy's share price goes into freefall. As with her previous book Who Moved My Blackberry? it's a light, fast read, made enjoyable by the author's wry observation of corporate culture and human folly.
Karen Wheeler is a former newspaper fashion editor and the author of Tout Sweet: Hanging Up My High Heels For A New Life In Rural France. Her most recent book, Toute Allure: Falling In Love In Rural France was published in August this year. Her blog www.toutsweet.net charts her daily life in rural France.
---
---