JULIE COHEN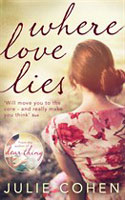 Where Love Lies (2014)
Felicity Bloom leads a good life together with her husband Quinn, who loves her to the moon and back and is willing to do whatever it takes to make Felicity happy. Together they live in a beautiful cottage in a small town, close to Quinn's family, and they've settled in very nicely. Then one day Felicity starts to smell the sweet flowery scent of frangipani in the air, a smell that immediately brings back memories of her ex-boyfriend and first love, Ewan. Felicity starts to smell the distinctive scent more and more often and it is somehow combined with deep feelings of love. But love for whom - Quinn or Ewan? Felicity finds herself starting to doubt everything in her life and she knows she will have to take a step back into the past to discover what it is she is feeling. Where Love Lies is a unique story and I can honestly say I've never read anything quite like it before. The book deals with some serious and fascinating topics and Julie Cohen's writing is simply wonderful; so captivating and descriptive, easily bringing the story to life with her writing style. I was intrigued by mainly Felicity's character from the first few pages and was really curious to see what would happen to her and how things would eventually work out for her and Quinn. While reading, I had mixed feelings when it came to Felicity. One moment I really felt for her and kept my fingers crossed for a happy ending for her, but at other times she made me quite angry with the decisions she made. Quinn is a wonderful husband and I think many female readers will develop a little crush on him, just like I did. I really cared about the two of them as a couple and I can't even start to imagine what it would be like if something like this would happen to someone I love. Once again, Julie Cohen has managed to treat us to a thought-provoking, original and heart-wrenching read that definitely made an impact. (JoH)
---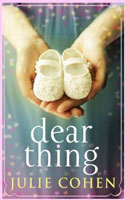 Dear Thing (2013)
Claire is shattered when her latest IVF treatment fails and tells husband Ben that she has given up hope of ever having a child. But then Ben's friend, Romily, a single mother, offers to be their surrogate. At first Claire is worried that anyone could selflessly give up a baby she has carried but Romily reassures them that she doesn't want another child. And she would love to repay them for all the support they have given her and daughter Posie over the years. But there is one thing that Romily hasn't told them - she's been in love with Ben for years. This is a beautifully told and compelling story which leaves readers wondering how the issue will be resolved. Cohen has given great depth to the characters and her handling of such an emotional subject takes her writing to a whole new level.

---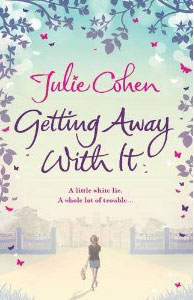 Getting Away With It (2010)
LA-based stuntwoman Liza, having recovered from a stunt gone wrong, has returned to her English hometown to attend a charity dance organised by her identical twin Lee. But Lee seems to have disappeared. Mistaken by the villagers as her sister, Liza - relishing the opportunity of being treated as the likeable, responsible one for once - keeps pretending to be Lee. She takes over the family's ice-cream company, looks out for her ailing mother but evens the bad twin draws the line at assuming her place in Lee's boyfriend's life. This is a really enjoyable life swap story about one sister getting away from it all, while the other learns she is more capable than she ever thought.
---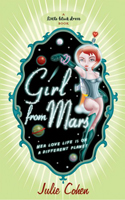 Girl From Mars (2009)
Comic book illustrator Fil Brown hangs out with her nerdy friends - winning pub quizzes and watching X-Files marathons. When one of the usually socially inept group, Stevo, drifts away after finding himself a mate, she and the others, Jim and Digger, swear a pact (partly in Klingon) that they will forsake all romantic relationships. On the workfront, Fil finds her comic Girl From Mars is about to get a big shake-up, thanks to the grandson of the creator, who wants to inject some romance into the heroine's life - and as it turns out Fil's as well. Read this for a totally different type of heroine. You may well get into the Girl From Mars comic story just as much as Fil's.
Also by author
---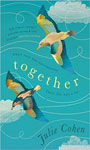 Together
---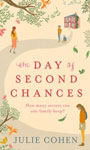 The Day of Second Chances
---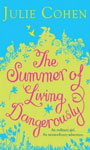 The Summer of Living Dangerously
---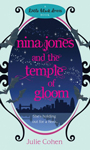 Nina Jones and the Temple of Gloom
---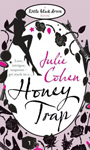 Honey Trap
---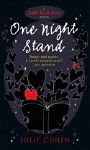 One Night Stand
---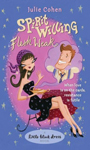 Spirit Willing, Flesh Weak
---
Back to Authors
---
A
B
C
D
E
F
G
H
I
J
K
L
M
N
O
P
Q
R
S
T
U
V
W
X
Y
Z
---
Back to Titles
---
A
B
C
D
E
F
G
H
I
J
K
L
M
N
O
P
Q
R
S
T
U
V
W
X
Y
Z
---