CONTACT OUR TEAM
SITE PUBLISHER/EDITOR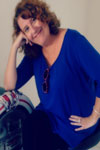 Stephanie Pegler is an Australian journalist who set up the Chicklit Club website in 2007. She is also an organiser of International Chick Lit Month, held each May. Steph has worked as a sub-editor on a daily newspaper for nearly 20 years, and lives in Perth, Western Australia, with her husband and three children. She watches too much reality television, can't live without a daily walk and loves Green Day with a passion.




CONTRIBUTING EDITOR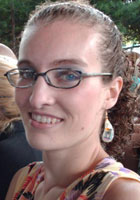 Angela Smith (AS) is an American writer who spends her days scouring the internet for celebrity scandals, her summers attending concerts and writing rave (or not so rave) reviews on her favourite bands, and her free time reading and looking for new and exciting authors. Other things she enjoys are: dogs (she has too many!), scrapbooking, collecting postcards and going out to eat (a lot). Follow her on Twitter @itsAngDarling.
Our reviewers come from a variety of countries and backgrounds. Look for their initials behind the reviews.
RAVE REVIEWERS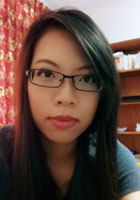 Xiu Ting Low (XT) is a full-time bookworm and music enthusiast from Singapore. In her final year of undergraduate studies as a psychology major, when she isn't busy catching up her reading, she can be found happily wandering in the bookstores, daydreaming while listening to her iPod or snapping shots of food to post on Instagram. Her favourite authors include Jane Green, Meg Cabot and Cecelia Ahern.




Leah Eggleston Krygowski (LEK) is an American administrative assistant with a passion for reading, writing and all things literary. In addition to writing reviews and articles for Chicklit Club, she is also the Manchester Books Examiner for www.examiner.com in New Hampshire, where she lives with her husband and two Cairn Terriers, collectively known as The Totos. In her free time, Leah enjoys yoga, shopping and baking. Follow her on Twitter at @leahekrygowski.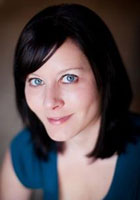 Christy Goldstein (CG) is a freelance writer from Columbus, Ohio. After working in a call centre for 10 years, she made the decision to leave the corporate world and pursue her passion as a writer. She is currently writing for www.yourtango.com, and has just completed her first memoir which is with BigFoot Digital and she also writes ebooks for them. She lives with her two dogs and is content being a single girl in the city.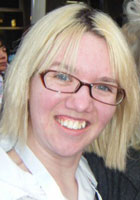 Paula Phillips
(PP) lives in Tauranga, New Zealand and works as a children's and teens librarian by day and a freelance journalist/book reviewer by night. She is a voracious reader and has an extensive book knowledge on all genres including of course chick lit. You can also catch her at her own book review site,
www.thephantomparagrapher.blogspot.com
.
Annmarie Ottman
(AO) is an American attorney living in Maryland. She fell in love with books after reading Anne of Green Gables as a young girl. When she's not reading books, she is hanging out with her husband, three young daughters and crazy beagle.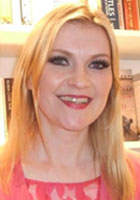 Shirley Benton-Bailey
(SBB) lives in Dublin, Ireland with her husband and children. After working in IT for 10 years, she left in 2009 to pursue her dream of becoming a writer whilst working part-time as a freelance editor and proofreader. She has had two books published by Poolbeg, Looking for Leon and Can We Start Again?, and is working on her third. She is a lover of the Irish language and when she is not writing or reviewing, she can be found on her couch watching the Irish TV station TG4.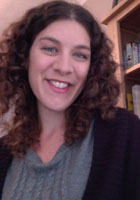 Anna Bell
(AB) lives on the south coast of England and has recently given up her day job as a museum curator to become a full-time writer. She has self-published two novels and is working on the third. When she's not reading or writing chick lit, then she can be found taking her dog on long walks by the sea with her husband or watching trashy American TV.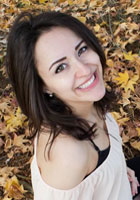 Alexandria Vail
(AV) is married with a baby daughter who still bed shares. Instead of sleeping, she likes to read lifestyle and "how-to" books by the light of her alarm clock. During the day Alex runs her preschool, creates artistic prints for
www.etsy.com/TheOrchidOwl
during nap time, and chases her little monster. She lives in California and runs on fumes and Earl Grey tea.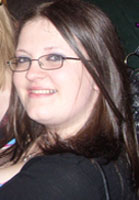 Lisa O'Meara
(LO) is a stay-at-home mum of two small girls, who keep her very busy indeed. When she is not parenting or reading, she enjoys watching TV series and listening to music. She lives in Ireland. Follow her on Twitter @NecroVamp.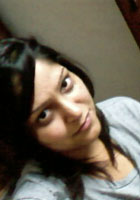 Swati Sharma (SS) is a writer based in Delhi, India. She has written four coffee-table books and various fashion and lifestyle articles. When she's not writing, watching Hollywood flicks or devouring the box set of Sex And The City, she reads and reviews chick-lit books. Check out her Fabulous Adda blog.






THE CREW
Leanne Francis
(LF) is an Australian lawyer.
Amy Ridley
(AR) is an American health care executive.
Lynley McInnarnay
(LM) is a New Zealand teacher.
Vanessa Fielden
(VF) is an Australian graphic designer.
Annmarie Trow
(AT) is a New Zealand student teacher.
Sarah Griffiths
(SG) is an English legal secretary.
Kat Duncan
(KD) is a Scottish reader.
Jade Craddock
(JC) is an English PhD student.
Pooja Dave
(PD) is an Indian design engineer.
Amy Parsons
(AP) is an American teacher.
Brenda Steele
(BS) is a Northern Irish administrator.
Laura Lovelock
(LL) is an English student.
COLUMNISTS
The Digital Domain section puts the spotlight on e-books, with reviews and news from this emerging publishing form. Our e-book editors are Zebeen A. Panju (ZP), a Canadian freelance writer; and Michelle Drodge (MD), a Canadian executive assistant.
Specialty Shelf is edited by Alexandria Vail (AV) and highlights books for those who want to be inspired about health, home and personal development.
Movie Night with American film critic Georgina Young-Ellis looks at all those must-see films for women.
Travel Memoirs with Greece-based book editor Jennifer Barclay (JB) looks at those books that give you a taste for exotic destinations.
WANT TO CONTRIBUTE?
If you have a passion for chick lit and would like to write for our website,
email Steph
for details. This is an unpaid position and would suit those seeking writing experience and publishing contacts. We do an intake of new reviewers every May-June. All new reviewers will be asked to submit five reviews of books not already rated on our site before they are eligible to accept supplied books. We welcome reviewers from any country - and are particularly
keen to recruit someone from China
.
We welcome books and industry information from publishers and authors, and comments from our readers. Head to our
Review policy
for more details.
KEEP IN TOUCH
Facebook:
Chicklit Club
Twitter:
@chicklitclub
Postal address:
Chicklit Club - PO Box 144 Mirrabooka WA Australia 6941
(Please ensure you contact a contributor by email first to ensure you have their correct postal address)

To send to a US address, contact for postal details

To send to an English address, contact for postal details

To send to an Irish address, contact for postal details

To send to an Asian address, contact for postal details

To send to an Indian address, contact for postal details

To send to a New Zealand address, contact for postal details

To order books, go to:
Fishpond - Australia & New Zealand
---
---