SOPHIE KINSELLA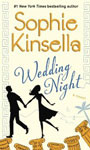 Wedding Night (2013)
Lottie just lost the best thing in her life after her boyfriend's "big question" turns out to be about a trip rather than a proposal as she was expecting. The fact that they've been together for years and he hasn't even talked about marriage makes Lottie decide their future is bleak so she decides to break up with him and then ends up doing something her sister, Fliss, would call an "unfortunate choice" to quell her pain. Ben, handsome, rugged and extremely rich, was Lottie's fling years ago while in Greece, so when he shows up out of the blue and proposes, how can a girl say no? Luckily for Lottie, there are people in her life who don't want her to make the biggest mistake ever, including Fliss who is entwined in a never-ending divorce battle. But will they save Lottie in time or is she destined to regret the worst "unfortunate choice" she's ever made for the rest of her life? Written from both Lottie and Fliss' point of view, this novel is a bit different than Kinsella novels of past. It's good, don't get me wrong, but not as good as her prior stand-alone novels. Either way, it's still a fun and humorous story that will leave you thinking the next time you want to do something crazy after a break-up. (AS)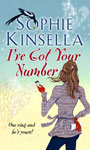 I've Got Your Number (2012)
Poppy has lost her fiance Magnus' engagement ring - an heirloom that has been in his family for generations. Despite being a physiotherapist, she already feels considerably dim around his family of academics (the reason you'll find footnotes in this book) and now she has to avoid showing them her left hand until she can figure out a way to get the ring back. To make matters worse, her phone - and lifeline - has been stolen. So when Poppy spots an abandoned phone, she borrows it. Discovering it belongs to businessman Sam, Poppy convinces him to let her keep the phone for a bit, promising to send on any messages to him. In the process she starts interfering in his life - both professional and personal. This is pure chick lit comedy, with Kinsella at her absolute best.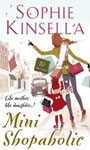 Mini Shopaholic (2010)
Becky Brandon is having trouble keeping her two-year-old daughter Minnie under control. What Minnie sees, Minnie wants and her favourite word is "Mine". Luke wants to call in the experts in the form of a TV nanny and won't even contemplate having another child. Luckily Becky is able to call on her extensive financial planning skills to implement a strict pocket money arrangement so she doesn't spoil the child. She also does her bit to stimulate the struggling British economy, penning advice to the Chancellor of the Exchequer and coming up with a novel scheme that saves her personal shopping department. Meanwhile Becky has her hands full organising a surprise party for Luke's birthday - and in true Becky style it all spirals out of control very quickly. This is a laugh-a-minute story which proves you can still be on fire even six books into a series. And the ending suggests another Shopaholic adventure looms.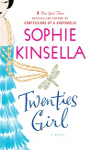 Twenties Girl (2009)
This follows the life of Lara Lington who is suddenly "haunted" by her great aunt Sadie. Sceptical at first, Lara eventually feels that Sadie is her guardian angel and helps Sadie find the one thing that she needs to rest in peace - her beautiful dragonfly necklace. In the process, Lara believes her great aunt was murdered, asks a handsome stranger on a date, and talks to Sadie (who no one else can see) so much that people start to think she has lost her mind - which is easy to believe as she hasn't been acting right since her break-up with her true love, Josh. Eventually, Lara discovers that someone in her family has been harbouring a secret that will ruin them and Lara, with the help of Sadie, decides to expose them and finally set things right. It is fun, feisty and an absolutely brilliant read. (AS)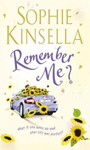 Remember Me? (2008)
Lexi Smart is having a crappy night. Her date is a no-show, she's the only staff member at her flooring company to miss out on the annual bonus and her new boots are too small - oh and tomorrow is her father's funeral. While trying to hail a taxi, she slips and bumps her head. But when she wakes up in a hospital bed, she actually discovers it's 2007 and she's got amnesia after a car accident. But in the three missing years of her life she's gained a millionaire husband, a glamorous wardrobe, a luxurious apartment and has become boss of her department. How on earth did she land this dream life? And why do her friends hate her and why does her husband's colleague insist they were having an affair? Kinsella has delivered another failsafe chick lit comedy - maybe not her most memorable but you'll still devour it as fast as you can.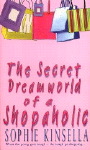 The Secret Dreamworld of a Shopaholic (2000)
Also known as Confessions of a Shopaholic
As a financial journalist for Successful Saving magazine, Rebecca Bloomwood spends her working life telling people how to manage their money. In her private life she is a shopaholic who is unable to face her mounting debts. She dreams of lottery wins, marriage to rich heirs and a range of harebrained schemes to save her from financial disaster. But has she met her dream man in Luke Brandon, head of a financial PR company, who is more than willing to lend her £20 to buy her ailing aunt a present.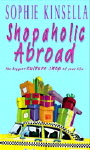 Shopaholic Abroad (2001)
Also known as Shopaholic Takes Manhattan
Rebecca Bloomwood is now a financial adviser on a morning TV show and having settled her debts, her new motto is Buy Only What You Need. But then the Big Apple's luxury department stores and designer sales beckon when she moves with boyfriend Luke Brandon to New York. But will Becky's extravagant spending habits return to ruin their Manhattan life?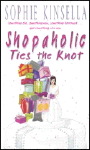 Shopaholic Ties the Knot (2002)
Rebecca Bloomwood is now a personal shopper at Barney's in New York when boyfriend Luke Brandon proposes. Rebecca gets stuck into planning her wedding but the trouble is her mum wants a backyard wedding at home while Luke's frosty society mother books The Plaza in New York. How is Becky going to pull off two weddings on either side of the Atlantic?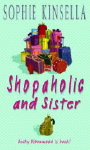 Shopaholic & Sister (2004)
Rebecca Brandon (nee Bloomwood) returns to London after a 10-month honeymoon travelling the world with Luke. As two lorries deliver her honeymoon purchases, her long-lost half-sister Jess turns up to meet her father. Rebecca, who had thought she was an only child, embraces her new sister but is disturbed to find she's a skinflint who hates shopping. But is Rebecca willing to learn some frugal ways in a bid to strengthen sibling ties?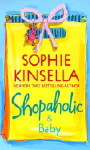 Shopaholic & Baby (2007)
Rebecca Brandon is back with a bump . . . and is househunting for the perfect home with a Shoe Room in time for the arrival of their first child. After discovering that shopping cures morning sickness, she embarks on getting everything ready for the baby - from five prams, two nurseries and a celebrity obstetrician. But as she shops for two, she fears there are three in her marriage - her glamorous doctor is Luke's former college girlfriend, Venetia. Could Becky's marriage crumble before her baby is born?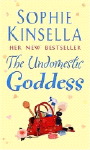 The Undomestic Goddess (2005)
As workaholic lawyer Samantha Sweeting is going for partnership, she realises that she forgot to register a loan and a company is set to lose $50 million. So she just walks out and gets on a train bound for the middle of nowhere. When she asks for directions at a big house, she is mistaken as a housekeeper looking for work and is hired by nouveau riche couple Eddie and Trisha. But Samantha struggles to do the most basic chores until hunky gardener Nathaniel lends a hand. But will her old life catch up with her . . . and will she want it back?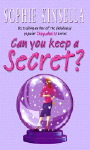 Can You Keep a Secret? (2003)
Emma Corrigan is a young woman who spills her most intimate secrets to a complete stranger on a plane. She is horrified to then learn that this handsome stranger is her American boss, Jack, who's visiting the company's London branch. Emma is a fantastic character that every reader will identify with. Sophie Kinsella does not disappoint in this hysterical novel that you will not be able to put down. (AO)

---
---