ELIN HILDERBRAND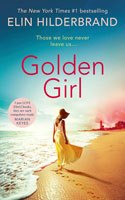 Golden Girl (2021)
On her morning run, bestselling Nantucket author Vivi is killed in a hit-and-run. But from Beyond, she is allowed to watch events unfold for her friends and family for the summer and is given three nudges to influence things.
Her son Leo isn't speaking to his best friend Cruz, who is a suspect in Vivi's death. Daughter Carson is unravelling even more than usual, and oldest daughter Willa is on tenterhooks that her current pregnancy will stick this time.
As the police chief investigates her death, Vivi is also given a chance to view some of her past defining moments.
I always know I will get a great escapist read when I pick up an Elin Hilderbrand novel and this one is no exception. It was an enchanting story about family, life choices and never knowing when it's all going to end.

---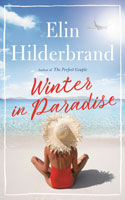 Winter in Paradise (2018)
It's New Year and magazine editor Irene receives a phone call that her husband, Russ, has died in a helicopter crash in the Caribbean. But he was supposed to be on a business trip so why was he even visiting St John, one of the US Virgin Islands? Irene flies over with her sons Baker and Cash to confront the possibility that their loved one may have been living a lie.
This is Elin Hilderbrand's first book without a Nantucket setting and the first in the Paradise series. I'm not so keen when books end without full resolution and this one leaves us hanging with lots of questions about Russ' fate and his mysterious company, presumedly to be picked up in the next book.
Overall though, it's an entertaining family drama full of intrigue in a beautifully picturesque setting and I will be back for the second instalment.

---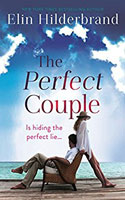 The Perfect Couple (2018)
On the morning of her wedding, bride Celeste discovers her maid of honour's body floating in the Nantucket harbour. Police investigate Merritt's death by talking to the witnesses including the groom Benji, his bestselling novelist mother Greer, the terminally ill mother-of the bride Karen, the wedding planner and the waitress. And it seems that many have secrets to hide.
These interviews as well as flashbacks help the reader piece together whether the death was accidental and why the best man Shooter took off.
Set in the familiar Nantucket world of Hilderbrand's novels, with some reappearances of her earlier characters, this is a riveting, well-plotted story combining both a family drama and a whodunit. Pretty close to the perfect beach read.

---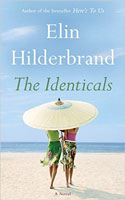 The Identicals (2017)
Harper and Tabitha are identical twins but both have been living separate lives since their parents divorced and Harper went to live with their dad on Martha's Vineyard and Tabitha with their mum on Nantucket. When their father dies, the family comes together for the funeral.
But a couple of scandals has Harper in the dog house with the island's residents, while Tabitha is struggling to deal with her troubled daughter, Ainsley. So the sisters swap islands.
This is another breezy summer read, with the tension between the twins nicely juxtaposed with the rivalry between the two islands. I especially enjoyed the storyline written from the perspective of Ainsley, as she deals with her teenage issues.

---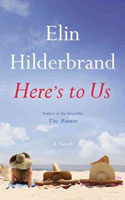 Here's to Us (2016)
Celebrity chef Deacon Thorpe's family head to his Nantucket summer home after his unexpected death. But with three marriages and three children under his belt, any gathering is unlikely to be smooth sailing.
There's Laurel, his high school sweetheart, who wants to assert her dominance by claiming the best bedroom and their son Hayes, who has a drug problem just like his father.
Second wife Belinda is a Hollywood actress and a bit of a diva. Their adopted daughter, Angie, is not only wondering how she'll fare without her beloved father, she's also fallen for a married man. And current wife Scarlett - the former nanny – is about to find out that Deacon's money has all gone.
This family drama centres around the rivalry between three women who all loved the same very flawed man. But perhaps it could have done with a touch more drama.

---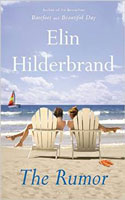 The Rumor (2015)
We all know it only takes one person to start a rumour and once someone gets ahold of that information they usually pass it on and it then spreads like wildfire. Grace Pancik and Madeline King are best friends who live in the small but quaint town of Nantucket.
But, with a town that is only hopping when summer hits, the residents have a lot of time on their hands. So they choose to gossip about other residents. Novelist Madeline is on a deadline - she promised her agent her next book is on its way and that deadline and the second deadline has already passed. Desperate to send something, she uses her best friend Grace's story.
Grace is married to Eddie and has twin 16-year-old daughters. Allegra is the wild child and Hope is the quiet studious child. With Eddie always at his realtor office, Grace has been lonely for months. She puts all of her effort into transforming her garden and taking care of her chickens for the organic eggs she sells to other Nantucket residents. She has started to feel something towards Benton, her gardener - but doesn't know if it is real or if it is just because she's lonely.
This novel shows how easily rumours affect the people around you. One little whisper turns into something so much bigger and usually something that is less fact than fiction. This is a great story of how a small rumour can effect everything in that person's life and all those around them too. (CG)

---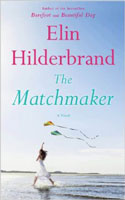 The Matchmaker (2014)
Living in Nantucket, Dabney is the life and soul of the town. Her husband, Box, is a celebrated economics professor who is consulted by the White House. While he commutes from the island so he can teach, Dabney heads up the Chamber of Commerce, creating town festivals and increasing tourism.
She is also known for her matchmaking skills. Her immediate sense of whether people are meant to be together is seen as clouds of pink or green. She has successfully matched 43 couples.
But Dabney is facing a crossroads this summer - her daughter is getting close to a man she does not like and Dabney's first love, globe-trotting journalist Clen, is coming home. The heartbreaking struggles that Dabney goes through to reconcile with her first love, give her daughter the gift of a great marriage, love her husband, and leave the Chamber of Commerce with a successful person almost breaks her.
This is another lovely read from Elin, who has a gift for writing people so clearly that you feel like you are actually there with them. The journey that Dabney is on is filled with bumps, bruises, confusion and love. (MS)

---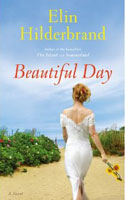 Beautiful Day (2013)
Jenna is about to get married to her beloved Stuart on Nantucket, faithfully following the advice left in her late mother's notebook about how to create the perfect day. But things are far from perfect for those around them.
Her sister, Margot, has just found out her ex-husband is getting remarried; her father Doug is having second thoughts about his second marriage; her best friend Finn's new husband has skipped the weekend for a bachelor party; and mother-of-the-groom Ann has to face the woman who stole her husband.
It's such an engrossing story that readers will feel like they're a guest at the wedding. It's my favourite Elin Hilderbrand book to date.

---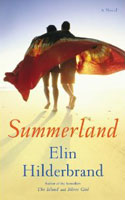 Summerland (2012)
It is high school graduation night on Nantucket Island and four teens are in a car crash. The driver, talented singer Penny, is killed; her twin brother, athletic star Hobby, is left in a coma; while Penny's boyfriend Jake and childhood friend Demeter are uninjured. The twins' free-spirited single mother Zoe is left to pick up the pieces.
Meanwhile Jake's father, newspaper publisher Jordan, decides they need a break from the island and returns to his wife Ava's hometown of Perth in Australia. And Demeter is left with the guilt of her last conversation with Penny, and descends further into an alcoholic spiral.
This story about the aftermath of a tragedy hooked me in straight away, and I was especially keen to see my hometown of Perth described through an American's eyes. Told from multiple points-of-view, the story focuses not only on the impact on family and friends when a life is cut short, but also what happens when secrets are revealed as the summer unfolds.

---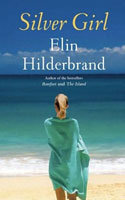 Silver Girl (2011)
Meredith's husband, Freddy, was the mastermind behind a multi-billion-dollar Ponzi scheme which left thousands of rich investors seriously out of pocket. As their property is seized and Freddy is jailed for the rest of his life, Meredith is left to pick up the pieces. And most people seem to think she must have been a conspirator too - how could she have not known what her husband was up to?
The only person she can think to turn to is her old best friend, Connie, who is still grieving her late husband Wolf. The pair head off to Nantucket for the summer but it seems someone knows exactly where Meredith is hiding.
This is an impressive portrayal of a woman who finds she was living a lie but regains the strength to face the world through a resurrected friendship. It's told from the alternating viewpoints of the two women, and with its Nantucket setting, will no doubt be slung into more than a few beach bags this year.

---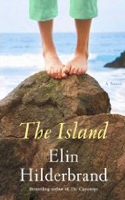 The Island (2010)
Birdie arranges to return to her family's holiday home on Tuckernuck Island in Massachusetts for the first time in 13 years. Recently divorced from husband Grant, she invites her two daughters Chess and Tate, and sister India to join her.
Chess definitely needs some seclusion to recover from the devastating fallout of her broken engagement. Tate, who has made herself a comfortable but lonely life through IT, is returning to the island with the hopes of seeing her long-time crush Barrett, the caretaker. And India, who is still reeling from the suicide of her sculptor husband Bill, is contemplating a different sort of relationship.
The island's isolation allows the women to come to terms with where their lives have taken them - and let their secrets seep out. Chess' story is particularly captivating. Some of the twists will make you gasp louder than the characters who are forced to endure cold showers due to the island's basic plumbing.

---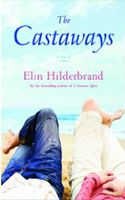 The Castaways (2009)
The Castaways are a group of eight close-knit friends from Nantucket. When Tess and Grey McAvoy die in mysterious circumstances while celebrating their anniversary, each person left behind must deal with myriad emotions ranging from grief and shock to guilt and regrets.
Andrea, Tess' closest cousin, finds it the hardest to deal with the tragedy and begins neglecting her own family and the two children Tess left behind. Meanwhile her policeman husband Ed, also known as The Chief, is determined to uncover the truth about their deaths. Addison, who's married to Phoebe, struggles with losing his future with Tess.
This story is told from the perspectives of each Castaway member and revolves around the events preceding the deaths and the aftermath. It is a compelling read as you get to understand the complex and overlapping relationships of the characters and how they struggle to move on from their pain and loss. (XT)

---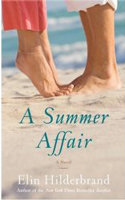 A Summer Affair (2008)
Claire Danner Crispin hasn't been back at work in her glassblowing studio since she collapsed from dehydration and prematurely gave birth to her youngest son, Zack. At her husband Jason's behest, she has given up her craft and instead devoted herself to their four children.
But then she is asked by millionaire Lock Dixon to co-chair the annual Nantucket Children's charity gala. Her role is to secure her high school sweetheart, rock star Max West, as the performer and make a piece of art to auction. But as she fights her guilt about taking time away from her family and being responsible for Lock's unhappy home life, she is drawn into an affair.
An intriguing story that keeps you turning the pages - will the secret relationship, her obsession with creating the perfect chandelier and the pressures of organising a high-society event leave her life in shatters?

---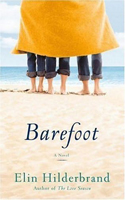 Barefoot (2007)
Three women go on vacation to Nantucket but none of them really want to be there. Each is dealing with life-changing events. Vicki, the mother of two small children, comes to Nantucket to get treatment for lung cancer. Her sister, Brenda, has just lost her job because of an affair she had with a student. Then there is Vicki's friend, Melanie, who recently found out she is pregnant and needs to get away from her philandering husband.
They hire a local to help them with the kids while Vicki has her chemo treatments. What choices will they make for the summer and the future? This is my first book by Hilderbrand and I'll certainly be reading more. (JG)