NEW RELEASE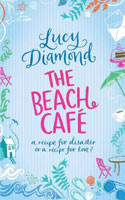 Evie has never really settled into a job. She's tried her hand at acting, photography ... and now she's working in the office temp job from hell. So when her aunt Jo dies and leaves her Cornwall beach cafe to her favourite niece, it may just provide the opportunity for Evie to prove herself - to her family and herself. But the staff have gone feral in Jo's absence and the locals aren't particularly welcoming. As Evie finds her feet and hires new staff - including her aunt's cake-baking friend Annie, chef Ed who seems to be hiding something, and Australian backpacker Rachel - she slowly becomes a vital part of village life. This is another delightful read from Diamond, about a woman without direction discovering her own inherited recipe for happiness.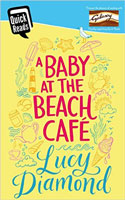 Short story A Baby at the Beach Cafe continues on from Lucy Diamond's novel, The Beach Cafe, and is part of the 2016 Quick Reads program. The synopsis says: "Evie loves running her beach cafe in Cornwall but with a baby on the way, she's been told to put her feet up. Let someone else take over? Not likely. Helen's come to Cornwall to escape the stress of city living. She hopes a seaside life will be the answer to all her dreams. When she sees a job advertised at the cafe it sounds perfect. But the two women clash and sparks fly ... and then events take a dramatic turn. Can the pair of them put aside their differences in a crisis?" A Baby at the Beach Cafe is out in February 2016.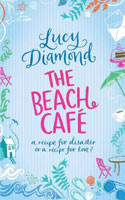 The Beach Cafe, the latest novel by Lucy Diamond, is about a woman who is left the legacy of a cafe. The synopsis says: "Evie Flynn has always been the black sheep of her family - a dreamer and a drifter, unlike her over-achieving elder sisters. She's tried making a name for herself as an actress, a photographer and a singer, but nothing has ever worked out. Now she's stuck in temp hell, with a sensible, pension-planning boyfriend. Somehow life seems to be passing her by. Then her beloved aunt Jo dies suddenly in a car crash, leaving Evie an unusual legacy - her precious beach cafe in Cornwall. Determined to make a success of something for the first time in her life, Evie heads off to Cornwall to get the cafe and her life back on track - and gets more than she bargained for, both in work and in love..."
---
---