ROBYN HARDING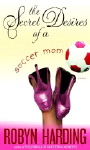 The Secret Desires of a Soccer Mom (2006)
Also known as Secrets and Wives
Paige Atwell is a bit dissatisfied with her lot - a busy husband, an increasingly hostile daughter and a son obsessed with bodily functions. As Paige tries to spice up her marriage, Aberdeen Mists is rocked by the death of her neighbour Karen, who is found in a pool of blood in her garage. With everyone else assuming it was an accident, Paige suspects foul play, as Karen had just revealed to her that she was having an affair with a Latin lover. Using sleuthing tactics from her favourite TV crime shows, Paige attempts to uncover the truth.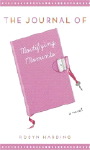 The Journal of Mortifying Moments (2004)
Advertising account manager Kerry Spence is unsuccessfully trying to break up with gorgeous boyfriend Sam, who has demoted her to late-night hook-up status. So her therapist gets her to write a journal about past encounters with men to trace her problems with relationships. Starting with a school day kissing game turned sour, through a broken engagement and French-kissing the wrong man, Kerry relives her past romances and humiliating experiences. She's still determined to find her soulmate, which tarot card reader Ramona swears is a man named D, who'll she meet through a work function. Just as long as that doesn't prove to be slimy creative director Dave.
---
---