OUR TEAM
Chicklit Club has been the international authority on chick lit since 2007 and is brought to you by a crew of dedicated readers from around the world. Find out more about our current team of contributors, including how to contact them, below.

To request a review, email reviews@chicklitclub.com.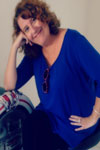 SITE PUBLISHER/EDITOR
Stephanie Pegler is an Australian journalist and founder of the Chicklit Club. She is also an organiser of International Chick Lit Month, held each May. Steph worked as a sub-editor on a daily newspaper for nearly 20 years, and lives in Perth, Western Australia, with her husband and three children. Her debut novel, Don't Mention the Rock Star, written under the pen-name Bree Darcy, was published in 2015. Email Steph.
---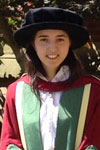 WE HEART WRITING EDITOR
Jade Craddock (JC) has been the perennial university student, gaining her PhD in English literature in July 2013. Away from studying, Jade loves reading (obviously) and is a huge sports fan, especially of her beloved Arsenal and would love to write autobiographies of her favourite footballers (Cesc Fabregas if you're listening!). She proofreads for a number of publishers and is always happy to hear from authors or publishers looking for a copy-editor or proofreader. Email Jade.
---
CONNECT EDITOR
Noemi Proietti (NP) is an Italian living in London. She'd like to work in publishing but for now she is just an intern. She reads every genre, especially women's fiction and crime and thriller novels and she likes doing it while enjoying a good cup of coffee. When she is not reading she can be found taking long walks or at the cinema. You can follow her on Twitter @noemi1987.
---
Our reviewers come from a variety of countries and backgrounds. Look for their initials behind the reviews.
REVIEWERS/CONTRIBUTORS
Leah Eggleston Krygowski (LEK) is an American administrative assistant with a passion for reading, writing and all things literary. In addition to reading and writing reviews and articles for Chicklit Club and its sister sites, Connect and We Heart Writing, she also enjoys yoga, shopping and baking. Leah works in Boston and lives in New Hampshire with her husband and two Cairn Terriers, collectively known as the Totos. Follow her on Twitter at @leahekrygowski.
---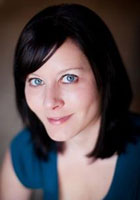 Christy Goldstein (CG) is a freelance writer from Columbus, Ohio. After working in a call centre for 10 years, she made the decision to leave the corporate world and pursue her passion as a writer. She is currently writing for www.yourtango.com, and has just completed her first memoir which is with BigFoot Digital and she also writes ebooks for them. She lives with her two dogs and is content being a single girl in the city.
---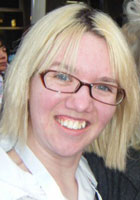 Paula Phillips (PP) lives in Tauranga, New Zealand and works as a children's and teens librarian by day and a freelance journalist/book reviewer by night. She is a voracious reader and has an extensive book knowledge on all genres including of course chick lit. You can also catch her at her own book review site, www.thephantomparagrapher.blogspot.com.
---
Annmarie Ottman (AO) is an American attorney living in Maryland. She fell in love with books after reading Anne of Green Gables as a young girl. When she's not reading books, she is hanging out with her husband, three young daughters and crazy beagle.
---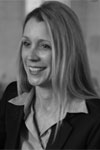 Leanne Francis (LF) is a part-time family lawyer and is married with three children under eleven. Her favourite escape is reading women's fiction. From Brisbane, Australia, Leanne attends a book club which offers the opportunity to expand her reading repertoire and challenge herself with books she may never have considered reading. When she can be reluctantly dragged away from the written word, she spends time with her family at the local park, bushwalking, swimming and maintaining her old Queenslander home.
---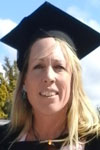 Annmarie Trow (AT) is a New Zealand primary teacher studying part-time Honours Bachelor of Teaching, around relieving and being mum to two gorgeous children (who both share her love of writing and reading). They live in beautiful Matamata (aka Hobbiton) with their golden-white retriever. When not teaching, studying, or being a mum, she loves jiu-jitsu training, and enjoys reading books and watching movies of any genre that are gripping.
---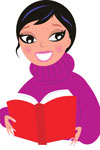 Katherine Marks (KARM) is a US-based, Trinidad and Tobago-born mom of four who spends her days working as a SPED assistant at an elementary school and everything else is about family and reading. Her blog is karmaforlifechick.com.
---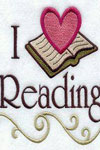 Kat Duncan (KD) is a Scottish charity worker, who enjoys country music and reading mostly chick lit and thrillers and especially likes to try new authors. She lives with her partner and two cats Bonnie & Clyde and is hoping to study psychology in the future.
---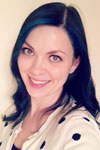 Chelsey Krause (CK) is a Canadian nurse and aspiring author. She lives with her husband and two children. She loves thrift shops and musty old books stores, DIY projects, and has a serious Starbucks addiction. Her favourite authors include Paige Toon, Sophie Kinsella and Gemma Burgess. Check out Chelsey's thoughts on reading and writing at: www.chelseykrause.com.
---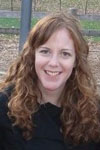 Lisa Bambrick (LB) works as a writer/editor for the government in Ottawa, Canada. She has always had a profound love for books and devoured the Baby-Sitters Club and the Sweet Valley series growing up. She fell in love with chick-lit when she read her first Sheila O'Flanagan novel, and Cathy Kelly, Marian Keyes, Jennifer Weiner and Emily Giffin have since been added to her list of favorite authors. She is currently working on her first chick-lit novel and also aspires to write a YA series. Follow her on Twitter at @LisaBambrick.
---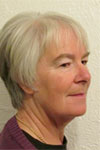 Joan Hill (JH) lives in rural Staffordshire in the UK and is an early retiree after a lifetime of teaching in the primary sector. In retirement, Joan has continued reading and reviewing books throughout a wide variety of genres. She plays tennis, loves the countryside and wildlife, is a keen amateur photographer and enjoys holidaying in peaceful and stunning locations. Married for 43 years, she has a son and two adorable grandchildren.
---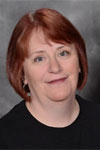 Sherri Hunter (SH) lives in Arizona and loves to read to escape the stress of working in law enforcement. Before discovering the chick-lit genre, Sherri's first love was historical romances with a very strong emphasis on kilt wearing Highlanders. In 2004, Sherri started her own book blog, The Bookworm News and Reviews, to share her love of reading with anyone willing to listen. When not reading, Sherri likes to watch movies, play bingo, and spend time with her husband.
---
2014-15 INTAKE
---
Michelle Swoboda (MS)
Lindsey Philipson (LP)
Marta Hajdinjak (MH)

---
We thank all our past contributors for their efforts.
---
WANT TO CONTRIBUTE?
If you have a passion for chick lit and would like to write for our website,
email Steph
for details. This is an unpaid position and would suit those seeking writing experience and publishing contacts. We do an intake of new reviewers every May-June. All new reviewers will be asked to submit five reviews of books not already rated on our site before they are eligible to accept supplied books. We welcome reviewers from any country.
We welcome books and industry information from publishers and authors, and comments from our readers. Head to our
Review policy
for more details.
---
Postal address:
To send to an Australian address, contact for postal details

To send to a US address, contact for postal details

To send to an English address, contact for postal details

To send to a New Zealand address, contact for postal details

To order books, go to:
Fishpond - Australia & New Zealand