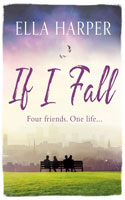 University friends Connie, JJ, Jonas and Layla are each feeling the pressures of life 15 years down the track. Connie, who once dated JJ but is now married to Jonas, has two daughters and has swapped journalism for blogging. Her husband is close to breaking point with his overwhelming workload as a lawyer. Personal trainer JJ is still sleeping around, while Layla, a therapist, is having to face up to the fact that her mum has dementia.
Opening with a suicide attempt, the author keeps readers in the dark about which character finally cracks. Told from the viewpoint of each of the four friends, the story deals with a number of raw real-life issues and explores the bonds of friendship when times get tough.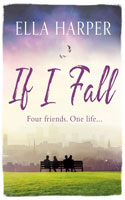 Ella Harper's latest novel, If I Fall, is about four university friends and their devastating secrets. The summary says: "I'm really sorry for what I'm about to do...
It's fifteen years since graduation, and Connie, Jonas, JJ and Layla have managed to remain close despite the odds. They've supported each other, but are some things too big for friendship?
Connie is desperate to maintain the veneer of perfect family life. Jonas is feeling the pressure at work. Layla's career is unravelling thanks to her ill mother. JJ's past is catching up with him. When they stumble and fall, who will be there to catch them?" If I Fall is out in January 2018.