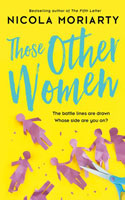 Poppy's husband and her best friend announce they have fallen in love and only a few weeks later, it is revealed a baby is on its way. Poppy, who has never wanted children, is fuming and, together with her work colleague Annalise, creates a Facebook group for others like her – women who embrace a child-free lifestyle. But after someone infiltrates their group and shares some of the posts, a feud erupts with an online mothers' group, which eventually spills over into real life.
This is a timely story about judgment, rivalry, life choices and connection. It shows how women are often pitted against one another when perhaps they all have more in common than they think. I didn't love it as much as I was expecting given the interesting topic – perhaps the intrigue and stakes for the characters weren't raised high enough - but I would still recommend the book to women in both camps and any in-between.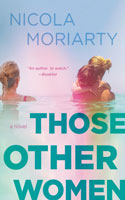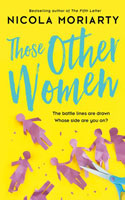 Those Other Women, by Nicola Moriarty, looks at the ramifications of online conflicts and female rivalries. The summary says: "Overwhelmed at the office and reeling from betrayals involving the people she loves, Poppy feels as if her world has tipped sideways.
Maybe her colleague, Annalise, is right - Poppy needs to let loose and blow off some steam. What better way to vent than social media? With Annalise, she creates an invitation-only Facebook group that quickly takes off. Suddenly, Poppy feels like she's back in control - until someone begins leaking the group's private posts and stirring up a nasty backlash, shattering her confidence.
Feeling judged by disapproving female colleagues and her own disappointed children, Frankie, too, is careening towards the breaking point. She also knows something shocking about her boss sensitive knowledge that is tearing her apart.
As things begin to slide disastrously, dangerously out of control, carefully concealed secrets and lies are exposed with devastating consequences - forcing these women to face painful truths about their lives and the things they do to survive." Those Other Women is out in March 2018.