NICOLA MORIARTY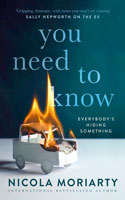 You Need to Know (2021)
It's Christmas Eve and an extended family are heading to their holiday house when they are involved in a horrific multi-car accident. The story then backtracks to the start of December, building up to the incident.
Matriarch Jill is desperately missing her husband, Frank, while son Darren is still not over his relationship break-up. Daughter-in-law Andrea is starting to doubt her and Tony's decision not to have children. And the other daughter-in-law, Mimi, is wondering if her life would have been easier without the arrival of her twin daughters. She can't help but feel guilty that another of her kids, Tara, feels the need to constantly step in as a dutiful helper while teen Callie is growing increasingly distant.
With readers initially left in the dark about who exactly is involved in the crash and their fate, the timeline steadily creeps towards Christmas Eve, when a shocking family secret will change everything. It all makes from an utterly compelling, tension-filled read.

---
The Ex (2019)
Nurse Georgia meets the charming Luke when he comes to her rescue after she is stood up by her Tinder date. They hit it off straight away but he admits that he is still living with his ex-girlfriend, Cadence, until their lease runs out. And she certainly won't be happy to hear he has moved on with another woman.
This suspenseful tale about jealousy and revenge comes with plenty of twists (and it really doesn't matter if you figure out the major one early on). Nicola Moriarty proves once again why, like her sister Liane, she is one of the authors on my automatic-buy list. Definitely among my top books of the year.

---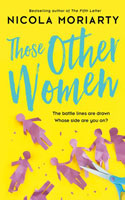 Those Other Women (2018)
Poppy's husband and her best friend announce they have fallen in love and only a few weeks later, it is revealed a baby is on its way. Poppy, who has never wanted children, is fuming and, together with her work colleague Annalise, creates a Facebook group for others like her – women who embrace a child-free lifestyle. But after someone infiltrates their group and shares some of the posts, a feud erupts with an online mothers' group, which eventually spills over into real life.
This is a timely story about judgment, rivalry, life choices and connection. It shows how women are often pitted against one another when perhaps they all have more in common than they think. I didn't love it as much as I was expecting given the interesting topic – perhaps the intrigue and stakes for the characters weren't raised high enough - but I would still recommend the book to women in both camps and any in-between.

---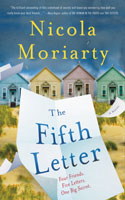 The Fifth Letter (2017)
Joni, Eden, Deb, and Trina met at school when they were twelve and they have been best friends ever since. They shared everything, not only surnames starting with C and their Scorpio star sign - they all know each other's secrets. Or so they think.
Between juggling careers, husbands and children, they don't have much time left for each other but luckily their traditional annual holiday always brings them together. And Joni wants to make sure that this holiday brings them closer than ever so they decide to each write anonymously a letter revealing a secret they never shared with the others. But will the truth bring them closer or will it separate them? And who wrote the fifth letter that Joni found burning in the fire?
A brilliant and compelling novel where a twenty-year-old friendship is tested by the secrets they have been keeping. The plot is fascinating and I found the characters likable and irritating at the same time. Playing on the anonymity of the letters, the author creates suspense and anticipation as truths – and lies – are spilled page after page. (NP)

---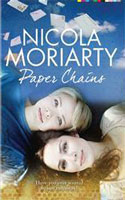 Paper Chains (2013)
Hannah is working at a museum gift shop in London when she comes across the free-spirited India taming a toddler tantrum. The socially awkward Hannah is impressed by India's confidence and ability to get on with anyone. Meanwhile, India loves finding people to save - she's a "lost-soul collector". She figures Hannah is telling lies about her life, and wants to get to the truth.
India has been travelling the world and has her own secret reason for constantly moving on. Trouble is she's left behind a guy in the Greek Isles that she just can't forget. Hannah and India - both Australians - become friends and gradually their secrets come out.
This is a well-crafted and moving story with memorable characters. Just as you think you have sussed out the story, Moriarty drops another bombshell on you.

---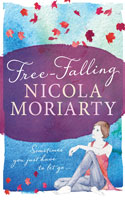 Free-Falling (2012)
When Belinda's fiance, Andy, dies suddenly, both she and his mother, Evelyn, blame her for his death. As Belinda reels from her loss, she is shaken to find that Andy might not really be gone - she thinks he is leaving ghostly gifts for her, including one which is going to change her life forever. Meanwhile an angry Evelyn finds herself acting out of character and even taking up skydiving.
With the story told from various viewpoints, this is a confident debut, full of heartfelt moments and nicely conceived outcomes.