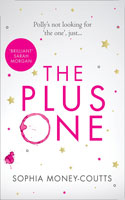 Polly never imaged that she would find herself hanging out with dukes and sheikhs, but thanks to her job with Posh magazine, she interviews marquesses about their love life, sheikhs about their horses, and ladies about their pets and obsession with avocados. Outside of her job, she spends most of her time with her mother, who loves her dog Bertie like a son, her best friend Billy, who has just found himself a new girlfriend, and her other best friend Lex, who is marrying a man who Polly doesn't think is right for her. With the wedding just a few months away, Polly hopes that, for once, she will not be alone at the ceremony. So she needs to find a plus one. But she will find the right one?
Entertaining, witty, and completely absorbing, this novel will make you laugh out loud. I loved the protagonist, Polly. She's funny and realistic and is surrounded by a cast of colourful and likable characters. This debut novel is a must-read. (NP)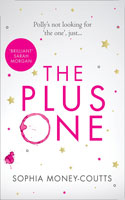 The Plus One, the deubt novel by journalist Sophia Money-Coutts, introduces a new singleton out to get a proper handle on her life. The summary says: "The Plus One [n] informal a person who accompanies an invited person to a wedding or a reminder of being single, alone and absolutely plus none.
Polly's not looking for 'the one', just the plus one...
Polly Spencer is fine. She's single, turning thirty and only managed to have sex twice last year (both times with a Swedish banker called Fred), but seriously, she's fine. Even if she's still stuck at Posh! magazine writing about royal babies and the chances of finding a plus one to her best friend's summer wedding are looking worryingly slim.
But it's a New Year, a new leaf and all that. Polly's determined that over the next 365 days she'll remember to shave her legs, drink less wine and generally get her s**t together. Her latest piece is on the infamous Jasper, Marquess of Milton, undoubtedly neither a plus one nor 'the one'. She's heard the stories, there's no way she'll succumb to his charms..." The Plus One is out in August 2018.
TEXT