SOPHIA MONEY-COUTTS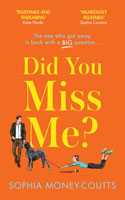 Did You Miss Me? (2021)
Nell spends a lot of her time at work, as a lawyer for wealthy, high-powered clients seeking a divorce. She lives with long-term boyfriend Gus, who doesn't want to ever get married, while she secretly hoards bridal magazines. Her life may be going well but it is somewhat dull.
Then on a trip back home, she bumps into Art, the guy who broke her heart years ago.
This trip into second-chance love seemed a tad drawn-out and I didn't feel the chemistry between Nell and Art. Overall it felt like a familiar storyline that had been done before, and a lot better, by others. A somewhat disappointing first foray for me into the author's work.

---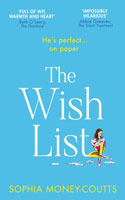 The Wish List (2020)
Florence Fairfax may say that she is perfectly happy being single, but deep down, she wants to fall in love. When her stepmum Patricia buys her sessions with a love guru, however, it's not quite what Florence had in mind, but she knows she won't get Patricia off her back unless she goes along.
And, as if by magic, after the rather eccentric Gwendolyn gets Florence to write a list of the qualities she's looking for in a man, including, of course, a bottom like James Bond, Rory Dundee literally walks into Florence's life and he ticks practically every item on her list. It's almost too good to be true…
Sophia Money-Coutts delivers another top-class contemporary rom-com with The Wish List. Her writing is slick and engaging, her characters full of personality and energy and her plots brilliantly fun and saucy. There is a little of the predictable to the novel, but that's somewhat par for the course in the genre, and Money-Coutts offers her own spin on events and keeps things lively and entertaining enough to counter this. In just two books, Money-Coutts has announced herself to the literary world and is certainly an author who has jumped straight to the top of my TBR list. (JC)

---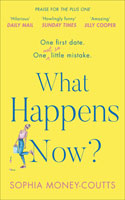 What Happens Now? (2019)
She thought he was The One but he was sleeping with the blonde in his office. After breaking up with her boyfriend of eight years, Lil Bailey finds herself single and sharing a flat with an Australian couple. Following the advice of her best friend Jess, she signs up on a dating app and goes on a date with handsome Max. After spending a night with him, she doesn't hear from him again but finds herself pregnant with his baby. While Max is climbing mountains in Asia, Lil has nine months to figure out how to raise her child.
This is an hilarious novel about love, family, and friendship with a cast of fabulous characters. I loved Lil, she is genuine, relatable, and so funny. I laughed a lot, often with tears in my eyes. This is an entertaining and captivating novel not to miss! (NP)

---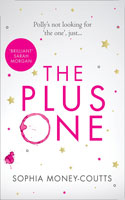 The Plus One (2018)
Polly never imaged that she would find herself hanging out with dukes and sheikhs, but thanks to her job with Posh magazine, she interviews marquesses about their love life, sheikhs about their horses, and ladies about their pets and obsession with avocados. Outside of her job, she spends most of her time with her mother, who loves her dog Bertie like a son, her best friend Billy, who has just found himself a new girlfriend, and her other best friend Lex, who is marrying a man who Polly doesn't think is right for her. With the wedding just a few months away, Polly hopes that, for once, she will not be alone at the ceremony. So she needs to find a plus one. But she will find the right one?
Entertaining, witty, and completely absorbing, this novel will make you laugh out loud. I loved the protagonist, Polly. She's funny and realistic and is surrounded by a cast of colourful and likable characters. This debut novel is a must-read. (NP)