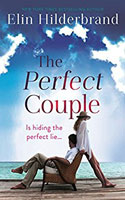 On the morning of her wedding, bride Celeste discovers her maid of honour's body floating in the Nantucket harbour. Police investigate Merritt's death by talking to the witnesses including the groom Benji, his bestselling novelist mother Greer, the terminally ill mother-of the bride Karen, the wedding planner and the waitress. And it seems that many have secrets to hide. These interviews as well as flashbacks help the reader piece together whether the death was accidental and why the best man Shooter took off. Set in the familiar Nantucket world of Hilderbrand's novels, with some reappearances of her earlier characters, this is a riveting, well-plotted story combining both a family drama and a whodunit. Pretty close to the perfect beach read.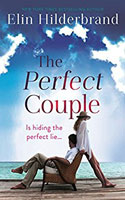 Elin Hilderbrand's latest novel, The Perfect Couple, centres around a wedding that will be memorable for all the wrong reasons and revists some characters from her previous books.
The summary says: "Every couple has their secrets ... It's wedding season on Nantucket. The beautiful island is overrun with summer people - an annual source of aggravation for year-round residents. And that's not the only tension brewing offshore. When one lavish wedding ends in disaster before it can even begin - with the bride-to-be discovered dead in Nantucket Harbor just hours before the ceremony - everyone in the wedding party is suddenly a suspect.
As Chief of Police Ed Kapenash digs into the best man, the maid of honour, the groom's famous mystery novelist mother, and even a member of his own family, the chief discovers that every wedding is a minefield - and that no couple is perfect." The Perfect Couple is out in June 2018.
TEXT