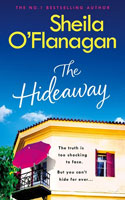 Juno is distraught when she finds out her boyfriend was living a lie. Taking time off from her radiologist job, she heads to a friend's family villa in Spain for a few months to get her head together again. As Juno settles into life at the villa and gets to know the locals – and a stray cat – she continues her journey of recovery.
The setting of Alicante was delightful and evocative, as the author works in some of its dark history. The book includes a rich array of characters but the story was perhaps too drawn out and just not as satisfying as expected.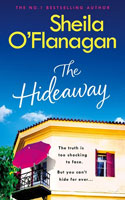 It seems you can't hide forever according to Sheila O'Flanagan's latest novel, The Hideaway. The summary says: "What would you do if you discovered you were living a lie?
When a shocking news report shatters Juno Ryan's world, she suddenly finds herself without the man she loves - and with no way of getting the answers she so desperately needs.
A distraught Juno flees to the enchanting Villa Naranja in Spain. The blue skies and bountiful orange groves - along with Pep, the winemaker's handsome son - begin to soothe her broken heart, but only Juno herself can mend it. Just when she begins to feel whole again another bombshell falls. Can Juno put the past behind her? And will she ever learn to trust herself again?" The Hideaway is out in May 2018.