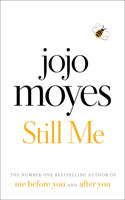 In this third instalment in the Me Before You series, Lou has arrived in New York to work for a rich Manhattan couple. She is to be the personal assistant to the highly strung second wife, Agnes, a former masseuse from Poland who is ostracised by the social set. Even though Lou quickly finds her feet in New York, she misses her boyfriend, paramedic Sam, who has remained in England. Then she meets a guy who reminds her of someone special.
This sees the return of Moyes' most beloved and quirky character with her bumblebee-striped tights. Lou faces many tests of character as she feels split between her new life and the one she has left behind. It didn't have the same impact on me as the previous two novels but it was still a lovely sentimental read.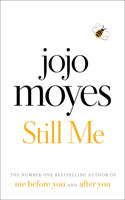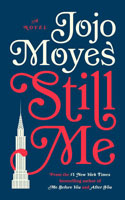 Lou Clark returns in Still Me - the third instalment in Jojo Moyes' series following Me Before You and After You. The summary says: "Louisa Clark arrives in New York ready to start a new life, confident that she can embrace this new adventure and keep her relationship with Ambulance Sam alive across several thousand miles.
She is thrown into the world of the super-rich Gopniks: Leonard and his much younger second wife, Agnes, and a never-ending array of household staff and hangers-on. Lou is determined to get the most out of the experience and throws herself into her job and New York life within this privileged world.
Before she knows what's happening, Lou is mixing in New York high society, where she meets Joshua Ryan, a man who brings with him a whisper of her past. Lou tries to keep the two sides of her world together, she finds herself carrying secrets - not all her own - that cause a catastrophic change in her circumstances. And when matters come to a head, she has to ask herself Who is Louisa Clark? And how do you reconcile a heart that lives in two places?" Still Me is out in January 2018.