KATHERINE CENTER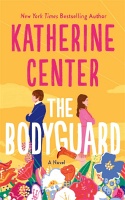 The Bodyguard (2022)
Special protection agent Hannah is assigned to watch Hollywood actor Jack Stapleton, who has been receiving threats from a female stalker.
He's heading home to his family's Texan ranch for a while because his mother has breast cancer. So as not to worry his mum, Hannah has to pretend that she's Jack's girlfriend, not his bodyguard.
This book seemed different to Katherine Center's usual fare – it's a light-hearted rom-com where the fake dating storyline takes you exactly where you expect it to go, and there is less development of the female lead. However, Hannah's profession ensured there was a touch of tense drama towards the end that helped reignite my interest.

---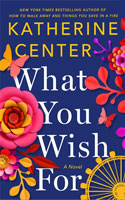 What You Wish For (2020)
School librarian Sam adores her job in a small town but when her beloved boss dies, a new principal is appointed. And it's a former colleague that Sam used to have a crush on. But when Duncan turns up at the school, he has changed from the colourful, fun-loving person she used to know into someone who wants to paint the school grey and enforce a bunch of rules and regulations.
As Sam tries to save her school, she discovers what caused Duncan to have a personality transplant. This feel-good story has a spirited main character, a cause to fight for, and reintroduces a character from Happiness for Beginners.

---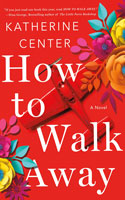 How to Walk Away (2018)
Margaret's on track to land a great job after completing an MBA and now her boyfriend Chip has whisked her away on a joy flight to propose. Life is definitely looking rosy, except moments later, the unthinkable happens and Margaret ends up with life-changing injuries. She is assigned to a surly Scottish physical therapist called Ian. Meanwhile her sister Kit returns to the scene, ready to reveal a family secret.
This is an inspiring story about looking for a way forward even in the darkest moments. Margaret is a great character, whose emotions run the gamut from despair to resolve, and it's easy to become invested in her journey.

---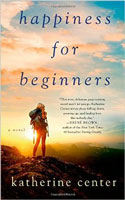 Happiness for Beginners (2015)
Divorcee Helen is ready to bounce back after an awful period in her life and is heading off to Wyoming to test herself on a three-week wilderness survival course. Not that she knows much about hiking or camping or the wilderness for that matter - but she is hoping it will be a life-changing, spiritual journey. Much to her dismay, though, her younger brother's friend, medical student Jake, has not only signed up, he's finally admitted to having a big crush on her. Helen is determined to ignore Jake but it's awfully hard, as he soon becomes the star of the trekkers.
Despite there being no chance in the world I'd sign up for a similar back-to-nature trek, this story really blew me away. It's a compelling read with a profound message, a heroine who knows she needs to change, and a sweet romance. And I was eternally grateful that I could immerse myself in Helen's journey from the comfort of my own bed.

---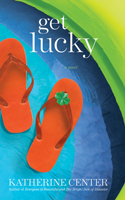 Get Lucky (2010)
For Sarah Harper, her life seemed to be one stupid mistake after another. Normally others would be feeling depressed by now but not Sarah. Her philosophy is that stupid decisions are actually good choices in disguise. After just winning her ad campaign for a new bra, Sarah receives a funny email of "real women's breasts". On an impulse she forwards this email to everyone in the company and the next day she's fired. Heading back home for Thanksgiving, Sarah finds that her sister, Mackie, has given up all hope of having children and as Sarah's got nothing better to do, she embarks on a journey of surrogacy for her sister. But just when things start looking up for Sarah, her world starts crashing around her and she wonders if she has been diagnosed with horrible karma as the ghosts of her pasts start appearing one by one - starting with an ex-boyfriend Everett, her father whom she lost contact with and his new wife Dixie, and the memories of her mother whom died when she was young. Will Sarah's luck change as her life takes a different path or will she remain unlucky?
An entertaining and enjoyable story that will make you feel both sorry for Sarah with her run of bad luck and impressed with her generosity. (PP)

---
Everyone Is Beautiful (2009)
The story starts off with Laine Coates moving with her family across the country to Massachusetts to allow her husband, Peter, to further his studies in music. Overwhelmed by the loneliness that accompanies her with no supportive friends or parents on hand, and the increasing fatigue the comes from looking after three young boys, Laine starts to look back and wonder if she has ever done anything for herself. A chance remark by another mother in the park on Laine's post-pregnancy weight sparks off her determination to both reinvent herself and realise her dreams. She soon finds herself signing up for gym memberships, taking up photography classes, and doing things she has always wanted to but never had the chance.
What I love about this book is that it is written in a way that many can relate to. It's a charming story about a woman dealing with motherhood, marriage and her own identity, and definitely one of the best mommy lit I've ever read. (XT)

---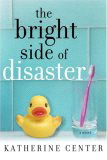 The Bright Side of Disaster (2007)
Jenny's fiance Dean walks out the day before she gives birth to their daughter Maxie. So Jenny is left to learn how to survive as a new parent on her own - including facing the sleepless nights, breastfeeding, explosive nappies and eating only foods that can be held in one hand. With her best friend Meredith also disappearing after admitting that she doesn't like babies, Jenny forges new friendships with a fellow new mum and the cute and helpful guy from next door. Will Dean ever come back - and does she want him if he does? A realistic, endearing portrayal of the early days of motherhood.