SARAH WEBB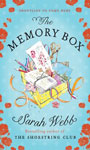 The Memory Box (2013)
Pandora Schuster is about to turn 30 when she receives a letter from her dead mother's doctor and in just a blink of an eye the content of the letter turns her life upside down. She is due to be tested for a cancer gene which killed her mother. Pandora is reluctant to share this news with her family or boyfriend Declan. With no idea what her test results will be, she decides to search for her daughter Iris' biological father, Olivier, whom she truly loved all those years back. On her birthday Pandora plans the trip to Paris so if she does have cancer, Olivier can take care of Iris. But things head south when Olivier refuses to listen to anything she has to say. Giving up hope of ever reuniting Iris with her real father, she instead makes a memory box for her daughter. Pandora is happy to split her time between writing letters for the memory box and time-sharing yet another gorgeous dress with the Shoestring Club members when Olivier turns up on her doorstep out of the blue. While the first book in Shoestring Club series was about Pandora's younger sister Julia, this time the focus is on Pandora. Sarah has managed to keep the tone of the book light despite the heavy and way too emotional storyline. While I laughed along with Julia, I cried bucketloads with Pandora. (SS)

The Shoestring Club (2012)
Julia is terribly heartbroken, alone, penniless and drinking too much after her boyfriend of six years, Ed, shamelessly has an affair with her best friend, Lainy. Julia is working for her sister, Pandora, who runs a second-hand designer clothes shop, Shoestring, in Dublin. Day and night, Julia is convincing herself that she is so over Ed but a part of her still loves him. One day Julia gets a wedding invitation from Lainy - the cheek of her! After debating with herself, Julia finally decides to go to the wedding with her head held high, just to show people that she is totally over Ed. She would love to wear this beautiful dark pink chiffon dress which has just arrived in Shoestring but it costs a fortune. As luck would have it she bumps into Arietty who too feels that she can't attend her school reunion without this beautiful pink dress. This mutual love for dress sparks a brilliant idea in Julia's mind and she sets up The Shoestring Club where they time-share the dress and attend the most important days of their lives, looking glamorous. Magical, that's what this book is, with its daily doses of drama. Make sure you keep a box of tissues within reach. (SS)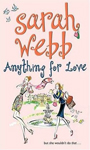 Anything for Love (2009)
Single mum Alice gets a job as an assistant fundraiser for St Jude's hospital - thanks to some creative CV tweaking by her sister Grace. She gets to organise charity events and work alongside the handsome Jack. But the job also entails running around after the demanding chair of the Ladies' Guild, Maud Hamilton-O'Connor. Still she is willing to stick with it for a while so she can get a mortgage on a little cottage. At the moment she is living with Grace, who in turn has thrown out her husband Jason.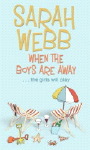 When the Boys are Away (2007)
Meg Miller has returned to Dublin with her two children, Dan and Lily, after becoming fed up with trailing around the globe after her partner Simon, a professional sailor. But life is far from smooth sailing at home, what with the home renovations, annoying in-laws and her own infuriating family. So Meg teams up with her neighbour Tina, whose banker husband works in London all week, and finds that sometimes life is easier without the men around. But as a secret from Simon's past is revealed, will Meg jump overboard?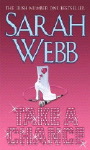 Take a Chance (2005)
When Gemma Redden, the Agnetha of Abba tribute band AbbaFab, breaks her ankle on stage, she turns to younger sister Mia to step into the white thigh-high boots. But Mia, whose older sister Wendy (aka Frida) became her guardian when their mother died, lacks confidence in her ability to perform. Things come to a head when Wendy has a terrible accident - threatening to blow apart the band and the sisters' bond. It didn't take much to guess the family secret.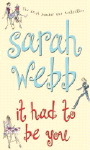 It Had to Be You (2004)
In Burnaby village, three women are discovering that it's all fair in love, politics and business. Molly Harper is manager of Ireland's only dedicated romance bookshop, Happily Ever After. She suspects the new owner Milo Jones is up to no good but at least he has a very attractive son, Sam. Her best friend Paige Brady is a councillor who is contesting the next general election. But a newspaper smear campaign and family matters may put her out of the race. Kate Bowan is a shoe shop assistant who runs a dummy dating service at night. She gets more than she bargained for with one of her clients.

---
---