NIAMH GREENE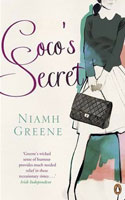 Coco's Secret (2013)
Coco Swan lives with her grandmother, Ruth, after her mother passed away when she was young. Though her friends think she needs to move on and go out on her own, Coco is more than content to stay around and work in the family antique shop. When she finds a valuable Coco Chanel bag at the bottom of a box of junk, however, her life is changed. Inside the bag is a letter which seems to beg Coco to find its recipient if it's the last thing she does. Almost immediately she sets off on a quest to reunite the bag and its owner but discovers a lot more about herself in the process. While Coco is a sweet character, the issue with her name bewildered me a bit. In a day and age where people are naming their children all sorts of things, it doesn't seem like there would be as much issue with Coco as there was. Her embarrassment over her name was slightly ridiculous and detracted from the real story a bit. Otherwise, Coco's journey to reunite the Chanel bag and its owner was a charming one with a cast full of well-meaning characters each facing their own dilemmas. (AS)

---
---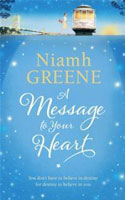 A Message to Your Heart (2012)
Frankie Rowley is in a pickle. She's just started her own literary agency and hasn't gotten enough clients to keep it afloat. On top of that, her mum is badgering her to help with her 40th anniversary party and her boyfriend doesn't want to go public with their relationship for fear of what others in their industry would think. So when Frankie is encouraged to go to San Francisco to try to rope in a major author, she doesn't hesitate for a minute, after all she needs Ian to sign with her if her agency is ever going to survive. However, fate and maybe karma have other things in store while Frankie is in the States. She ends up sitting next to a chatty Southern belle on the plane and then loses her trusty iPhone. When the airline can't find it, they offer her a rental and promise to let her know when her own phone shows up. Frankie is one of those people whose lives revolve around their phone, so if feels like the end of the world. But Frankie manages ... until she starts getting strange and rather saddening text messages that obviously are not meant for her. With a variety of brilliant characters and a twist of fate that no one expected, this is an excellent read. Frankie, though a bit of a workaholic at the beginning, soon begins to see where she went wrong and tries to make amends. But will it be enough to save her agency - and her love life - before it's too late? (AS)

---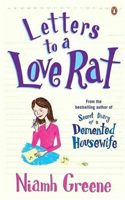 Letters to a Love Rat (2009)
This is about three women who have all had their hearts stomped on by the same man, Charlie. Magazine writer Molly should be a radiant newly wed. But the honeymoon is certainly over when she finds Charlie's note saying he's left her - and reminding her to sort out the recycling. And now she's supposed to be writing a gushing feature on why she got married. Julie is writing a blog about the affair she's having with her newly married boss but she never expected him to leave his wife for her. And Eve still hasn't got over her break-up with Charlie a few years ago so her therapist is making her write him letters that she'll never send. A highlight was the amusing and varied ways the minor characters were linked to one another throughout the story.

---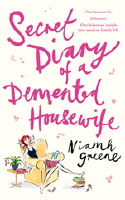 Secret Diary of a Demented Housewife (2007)
This is the diary of Susie Hunt, a scatty stay-at-home mother to Katie and Jack. The Dublin housewife is obsessed with celebrity gossip, drinking Starbucks coffee, watching Oprah and Dr Phil, and hiding all her undone housework from her mother-in-law. Susie's facing an exhausting, trying year. Not only has she a massive princess birthday party to organise and a son to entice to sleep through the night, she's worried about the dwindling romance in her marriage after husband Joe gets her a Thigh Master for Christmas. Meanwhile he's working all hours going for a promotion, and has a gorgeous new assistant Becky. Susie's also trying not to feel intimidated by Eco-mother or guilty about her flirtation with Lone Father at mother-and-toddler group. Perfect as a hilarious antidote to your own at-home days from hell.

---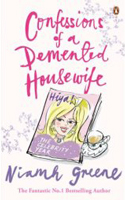 Confessions of a Demented Housewife: The Celebrity Year (2008)
This sequel, again in diary format, picks up from where the first book left off so you should really read them in order. This year Susie's desperate to befriend the new celebrity mum at the school gates, Angelica Law, wife of an American actor. She's also keeping up with the (pre-divorced) Richies with her new country retreat and trying to avoid being revealed as the desperate housewife in Lone Father's new raunchy novel. Meanwhile husband Joe is reassessing his life after a near-death experience, her brother-in-law is finally coming out and she's been roped in to be her best friend Louise's birth partner. Plus with her nest now empty for a few hours with Jack at playschool, Susie's thinking about returning to the workforce. Maybe her A-lister friend Angelica can help her score a glamorous TV job.