LORELEI MATHIAS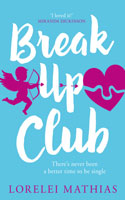 aka Reader, I Dumped Him
Holly and Lawrence have been together five years. But as all around her, her friends' relationships end, Holly wonders if Lawrence really is the guy for her. The story opens with a meeting of the Break-up Club – a support group to see each other through the dark days of a break-up. Then it jumps back to two months earlier, when things were still rosy and Holly and Lawrence were booking a holiday to Cuba. It explores the reason she begins to have her doubts, her trials as an editor for a TV production company as well as the strong bond she shares with her Break-Up support crew, Bella, Olivia and Harry. Although it drags a little bit around the middle, this is still a fun read with depth. It'll bring a smile to your face – even those going through the most miserable of break-ups.

---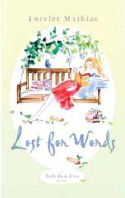 Lost for Words (2007)
Daisy Allen is a sweet-natured assistant at a publishing house who is hoping to find a literary gem in the slush pile. She is also hoping her boyfriend, the smarmy Miles, will finally commit. After becoming friends with Elliot, who comes in to do work experience, she stumbles upon a partly finished manuscript from a mystery author, William. Will this book be her big break and why is the author being so secretive? Only other thing to say is I'm a bit lost for words as to why the plot was so damn predictable.