LISA JEWELL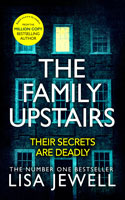 The Family Upstairs (2019)
If you are looking for a disturbing and chilling read, then the latest novel by Lisa Jewell is the read for you. Three bodies are found in a big house in Chelsea, while in a room upstairs a baby is healthy and unharmed.
Twenty-four years later, a woman inherits a big house, a homeless woman tries to find her way back to England in the company of her two children and her dog, and a man remember a childhood that was far from normal. These three people are connected to the big house in Chelsea and they are looking for the truth and for their family.
Some of the scenes are disturbing and the atmosphere may be claustrophobic but you will find yourself completely glued to the pages as the author throws twist after twist. Highly recommended! (NP)

---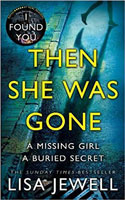 Then She Was Gone (2017)
Laurel is a mother of three, but her favourite child, as she often repeats throughout the novel, is the youngest, 15-year-old Ellie so when Ellie suddenly disappears Laurel's world is shattered. Ten years later, the police still think that Ellie ran away, Laurel and her husband are divorced, and she barely has a relationship with her two other children.
When Ellie's body is found, Laurel can have the closure she has been waiting for and life is on the up when she meets charming Floyd in a coffee shop and is quickly smitten. But when Laurel meets Floyd's daughter, Poppy, her world turns upside down because Poppy looks exactly like Ellie. As she spends more time with Poppy and investigates what happened to her mother who suddenly disappeared years before, Laurel finally finds out what really happened to her own daughter.
I really loved this novel - the characters are well-developed and the author perfectly portrays their psychology and emotions, especially the grief of a mother over losing her child. I enjoyed the dark, suspenseful and at times emotional plot and the complex characters that make for a brilliant and absorbing thriller. (NP)

---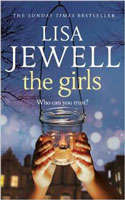 The Girls (2015)
Clare is mother to Grace and Pip, and they have moved into a new neighbourhood surrounding a communal garden square in London. It's the sort of places where kids come and go from each others' houses and hang out in the garden on summer evenings.
After a neighbourhood party, where Clare drinks too much, thirteen-year-old Grace is found unconscious in the garden late at night. The question is: what happened to her and is the neighbourhood really as safe as they presumed.
Jewell did a fantastic job raising suspicions about many of the characters, and the relationships and storylines of the various families seemed very real. The slow reveal kept me turning the pages – all in all I really like this new direction for Jewell.

---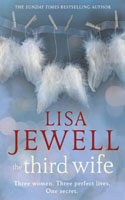 The Third Wife (2014)
The story begins with Maya, the third and youngest wife of Adrian Wolfe - who is extremely drunk when she gets hit and killed by a bus. The readers are left with a mystery as to whether Maya committed suicide, was pushed, or accidentally fell in front of the bus. The following chapters follow Adrian - late forties and handsome; his first wife Susie - an aging hippie; his second wife Caroline, beautiful and a little preppy; and his five children ranging in age from toddler to adult.
Told from both the present and past, we watch as Adrian's "perfect" world and family unravel. Though his whole family always spends the holidays together, things aren't as great as Adrian once thought they were. He starts to see himself through his children's and wives' eyes, finally admitting that he has been a pretty crummy dad, and an even worse husband, always trading in his wife for a "new model".
Some interesting revelations come to light regarding Maya's state of mind in the weeks leading up to her death, and we are given a new mystery mid-book that makes us question everything we have learnt about the family. This was an interesting read, but I feel the genre is a little confused. It's a mystery that doesn't leave you hanging on the edge of your seat as it was easy to figure out early on - and a romance that doesn't actually include any passion or feel-good moments. More disappointing than compelling.(AV)

---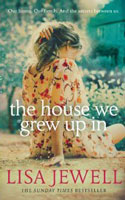 The House We Grew Up In (2013)
Meg has returned to her family home after the death of her mother, Lorelei. The place is a mess, and with her siblings and father scattered around the globe, this may be the first time they have seen each other for quite a while. The story then backtracks to the early 1980s when the free-spirited Lorelei was giving her four children a wholesome and creative upbringing.
This is the sort of book that works best when you don't know much about the characters going in. As the story unfolds, it is revealed how the family slowly fell apart after a tragedy one Easter Sunday. Each and every revelation builds to make a very powerful novel with compelling, complicated characters. It's a superb read.

---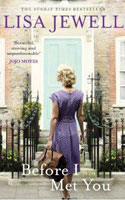 Before I Met You (2012)
In 1983, 11-year-old Elizabeth Dean moves with her mother and stepfather to Guernsey to the home of her step-grandmother, Arlette. The two develop a strong bond and it is Elizabeth (renamed Betty by Arlette) who stays for eleven years to care for her step-grandmother until her dying day.
When Arlette's will throws up the mysterious name Clara Pickle, Betty offers to investigate, seeing it as her chance to finally experience life and to carry out the wishes of her beloved step-grandmother. Betty heads off to London to uncover Arlette's secrets but it also offers a new chapter in her own life. As she begins to piece together her step-grandmother's fascinating life in the 1920s, Betty has to negotiate the challenges and surprises of her new life in 1990s London.
This is a wonderfully written and mesmerising novel, with a mystery that keeps developing and draws you in. The dual narrative of the 1920s and 1990s offers something a bit different and the novel has a certain historical feel to it. This is a mature, plot-driven read and Arlette's story in particular is beautiful and heartbreaking.
The 1920s narrative is delivered in short, snappy chapters so the book never feels too historical. I was taken in by the drama and mystery of the story and loved the way the puzzle slowly emerged with several twists and turns and the dual narrative was perfect for this purpose. I did wish that Betty and the other relatives in the 1990s narrative had discovered the whole truth of Arlette's story but nonetheless the book is wonderfully imagined and written. (JC)

---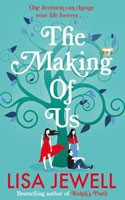 The Making of Us (2011)
Daniel's dying in a hospice and being kept company by his friend Maggie. In his last days he reveals his deepest secret about his children he's never met. Lydia has the amazing London mansion, the millions to spend, but she's desperately lonely. Dean is struggling with life, thinking that even his new baby knows he's a loser. Robyn is pretty, intelligent and following in her father's footsteps to medical school. But all three are desperately unhappy, feeling something is missing in life. And then they meet each other and begin to understand their place in the world.
This is a brilliant and beautifully written book, with a strong, engaging story. It has a great mix of tragedy, happiness and humour. It is written from the different characters' perspectives giving you a great insight into each character. It's a real page-turner, so make sure you clear your schedule when you start reading! (AB)

---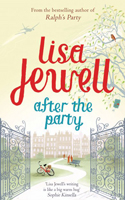 After the Party (2010)
This sequel picks up 12 years after the 'happily ever after', which saw two 20-something flatmates finally get together. Now as 30-something parents, Jem and Ralph have recently separated, sharing custody of their two young children. As the story moves back a year, to before the separation, it is revealed that Ralph is still painting artworks, while Jem is just returning to part-time work as an entertainment agent.
Ralph, finding it hard to deal with the domestic drudgery or bond with his baby son Blake, takes off to the US to visit his former flatmate Smith. There he connects with someone who leads him down a path he's sure Jem won't approve of. Meanwhile a resentful Jem befriends single dad Joel while wondering where that fun-loving, spirited girl Ralph fell in love with has gone.
Jewell nails this believable evolution of her characters, with a heart-wrenching examination of how a couple can get lost amid family life and the passing of years.

---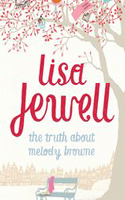 The Truth About Melody Browne (2009)
When Melody was nine, she was rescued from a burning house. But along with her possessions, the fire also wiped out her memories. Now decades later, the single mum is out on her first date in years. After fainting while taking part in a hypnotist show, she finds that many locked-away memories of her childhood are coming back to her in flashes. Melody slowly pieces together her past, realising her childhood was nothing like she thought it was. A real page-turner from a great storyteller - you'll want to finish it in one go.

---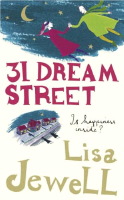 31 Dream Street (2007)
Toby is given a large house by his father as a wedding present but his wife leaves him shortly afterwards. The most logical solution is to fill No. 31 with strangers who are also alone. Responding to his ad are a group of people with different personalities, secrets and problems. But Toby remains lonely and withdrawn despite filling the house with these misfit tenants.
With the house he also inherited an old long-term resident. After the man dies, he leaves money and a note for Toby with a message encouraging him to change his life. With his father revealing a plan to visit him, Toby is forced to get to know the residents and try to grow up. He's not really a social guy but Leah, a girl who lives across the street, is happy to help him out.
This is a gentle and dreamy story about the good in people, with a message that it is not always bad to mess with other peoples' lives, as long as you have good intentions. (MH)

---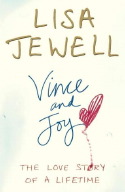 Vince and Joy (2005)
Vince and Joy meet at a caravan park during their late teens but had to part abruptly. Over the ensuing years their paths nearly cross several times as each settles for the wrong people. Is their destiny so strong that it will pull them back together again - despite numerous missteps?
This reminds me a lot of Cecelia Ahern's Where Rainbows End but the unique element is that these two romantic leads are hardly together throughout the book.

---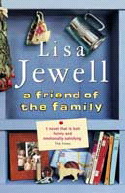 A Friend of the Family (2004)
Bernie London is the mother of three grown sons, a housewife and part-time singer in Beulah Tavern. She becomes friends with Gervase, a guy from her audience, and he soon moves in as a lodger at her home. Meanwhile Bernie's husband, Gerry, is organising a surprise celebration for their 40th wedding anniversary, bringing together family and friends at the Ritz.
Their three sons all return for the event. Eldest son Tony runs a successful greeting cards company and is recovering from a divorce. Wild child Sean, who became famous after writing a novel, faces a surprise announcement from the new woman in his life. And Ned - the brightest and the youngest in the family - has been living in Australia for the past three years and has no idea what to do next. Everyone is looking for answers about their lives. Can the strange lodger help them out?
This is a gorgeous story about growing up, and finding your own way in life. Emotional, moving and funny with a well-developed plot, I enjoyed every single page. (MH)

---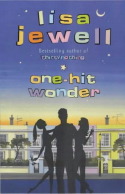 One-Hit Wonder (2001)
Bee Bearhorn had a number one hit single in 1985 - and was destined to become Britain's answer to Madonna. But instead she becomes a one-hit wonder. When she dies alone in a London flat 15 years later, it's up to her timid, gangly half-sister Ana to collect her belongings.
Leaving their agoraphobic mother in Devon, Ana tracks down Bee's closest friends (and the only ones at the funeral) - the exotic singer Lol and long-time driver Flint - and they set out to uncover what happened to Bee. Why did she have a secret country cottage, who is Zander and where is her missing cat?
Ana's journey of self-discovery as she finds out how Bee's glamorous life fell apart is told by the interweaving of past and present events. Well worth a read.

---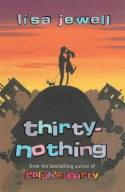 Thirty-nothing (2000)
Nadine Kites and Digby Ryan are best buddies and have been so from the first day of school. They are both still single and are in love with each other - but don't want to admit it. Instead they date all sorts of the wrong people, specifically those who don't threaten their friendship.
Everything was going super-smooth until the day Dig turns 30. He is strolling through Primrose Hill and bumps into his ex-girlfriend Delilah after 12 years. They hit it off right away but in all the excitement Dig hasn't noticed a jealous Nadine's change of behaviour towards him. She decides to get back in touch with her ex-boyfriend Phil. If Dig can do it, then why can't she?
Although it wasn't hard to guess what would happen in the end, this still doesn't distracts you from the story, which is warm, gripping and oh so romantic. (SS)

---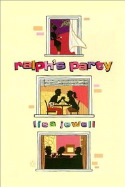 Ralph's Party (1999)
When Jem moves into a flat with the smooth Smith and his best friend Ralph, she is convinced one of the guys is her destiny since she's been having a dream about this flat since she was a teenager. Although Ralph, an artist, already has a girlfriend, he soon falls head over heels for Jem. But Jem has started dating Smith.
Meanwhile Smith has spent years pining after the haughty Cheri who lives on the top floor of the apartment. But Cheri has been having an affair with neighbour Karl, who lives with Siobhan. And so the tangled web of relations begins. And it all comes to a head when Ralph throws a party.
A great romantic comedy that will pull you in as soon as you read about the interconnected characters - and it's certainly not just for girls.