KRISTIN HARMEL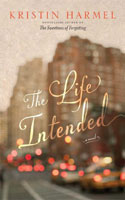 The Life Intended (2014)
"I knew before I met you, that I was meant to be yours." That was what Patrick always told Kate. They knew they were meant to be together forever. But, forever is cut short one day when Patrick is in a car accident. Fast forward to twelve years later. Kate is now a successful music therapist and has a new boyfriend called Dan. Her friends and family think that Dan is exactly who Kate needs to finally move on from Patrick. But when Dan proposes marriage, Kate starts to have dreams about Patrick. Only, they're more than dreams. They're really vivid, and somehow she knows details about this other life (the life she was intended to have) that she couldn't possibly know. The discoveries she makes in these "dreams" cause Kate to take sign language classes and learn more about the New York foster system (a move that Dan doesn't completely understand or support). As she learns more about the life that could've been, Kate starts to question the real world, and whether she's living a life with intent, or just floating along. I really enjoyed most of this book. But for some reason, the last few chapters didn't grip me like the beginning did. I felt like there were also some conflicting messages about parenting. Kate used music therapy to work with children. Kate would sometimes have a very understanding attitude toward parents who had struggled with substance abuse, while other times she was very judgmental. I suppose that's human nature (no one is perfect), but I was especially surprised that she was so judgmental of Candice at the end of the book, when she has been trying to hard to get Allie to have compassion and understanding for her mother's drug use. Seemed odd to me that Kate would take such different stances, and I felt like it made her character inconsistent. Overall, this is an interesting book, well worth a read. (CK)

---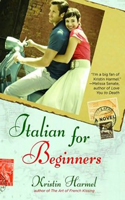 Italian for Beginners (2009)
New York accountant Cat Connelly is used to playing things safe, always looking out for her younger sister and father ever since her mother left them. At her sister's wedding, she meets restaurant owner Michael, and he encourages her to return to Rome, where she spent her last carefree time years ago. Disappointed when she discovers Michael is married, she does take off to Rome, planning to reunite with Francesco, her lover from all those years ago. But soon Cat finds herself alone in the Eternal City and embarks on her own Roman Holiday-inspired adventure, complete with Vespa. A romantic holiday read about one woman's need to leave home to find herself.

---
---
The Art of French Kissing (2007)
What do you do when you are dumped by your fiancé and laid off from your job in the same week? Emma decides to take up friend Poppy's offer to head to Paris to handle publicity for French rock star Guillaume Riche. Life in Paris is wonderful - if only Guillaume wasn't getting himself into trouble all the time, such as being locked overnight inside the Eiffel Tower. As Poppy convinces Emma that the best way to forget fiance Brett is to date lots of different French men, Emma finds herself drawn to journalist Gabe who is the only one not buying her excuses for Guillaume's crazy antics.

---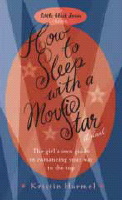 How to Sleep with a Movie Star (2006)
On the day that Mod magazine entertainment editor Claire Reilly interviews Hollywood heart-throb Cole Brannon and finds him to be a down-to-earth guy, she discovers her freeloading boyfriend cheating on her. She heads to a nearby bar to drown her sorrows where she bumps into Cole. Backstabbing colleague Sidra DeSimon then leaks a false story about Claire sleeping with the movie star, so Claire has to fight to protect her professional reputation. An enjoyable read from an American magazine writer with lots of celebrity mentions, it just would have been better if it hadn't followed the predictable, Hollywood fluff ending.