KELLY RIMMER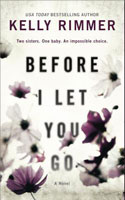 Before I Let You Go (2018)
Lexie hasn't seen her younger sister, Annie, for a few years when she gets a phone call from her in the middle of the night. Annie reveals she's pregnant and very ill but can't risk getting medical help because she's a heroin addict. And in Alabama, it's a crime to take illegal drugs while pregnant and endanger her unborn child. With the help of a very understanding fiance, who is also a doctor, Lexie fights for her sister's rights – and the child's future. Meanwhile, readers are given an insight into what led Annie down this path via her journal writings.
This poignant and raw tale hooked me right in, centring around the painful reality of how families suffer with addiction. I had no idea about the legal ramifications for drug-affected mothers in parts of America. It's a thought-provoking read that would make an ideal book club selection.

---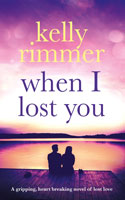 When I Lost You (2016)
Molly has flown to Rome to sit by the bedside of her war correspondent husband, Leo, who is in an induced coma after being badly injured in a car accident in Syria. Experiencing memory loss, he doesn't even recognise her as his wife. After they return to Sydney and visit familiar places, slowly bits and pieces of Leo's memories return. But Molly isn't sure if she wants him to remember the fact their marriage had been falling apart before his accident. Can it be better this time around or will their differences divide them again?
Chapters alternate with flashbacks to the early days of Leo and Molly's relationship, slowly building to what went wrong before he left for his fateful Syria posting. With seamless writing, this heartfelt story will leave an impression. I really enjoyed the juxtaposition between their backgrounds - Molly's father is a media mogul, while Leo, an Aboriginal, was raised in a public housing block in Redfern.

---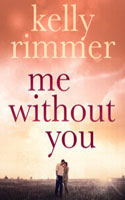 Me Without You (2014)
It was definitely not a case of love at first sight. Callum Roberts, a successful marketing exec, wasn't looking for a girlfriend. Especially one with dirty feet and a vegan lifestyle. Lilah MacDonald, an environmental lawyer, wasn't looking for anyone either. Especially someone who ate steak and encouraged people to buy things they didn't need. After some verbal sparring on the ferry home one night, sparks fly and they can't seem to stop thinking about each other. Fun, spontaneous Lilah brings life and colour into Callum's dull, routine-driven world. Lilah warns him, however, that it can't turn into anything serious. The more Callum falls for Lilah, the more she tries to push him away, and he wonders what's holding her back. When Lilah finally pushes him away for good, Callum is devastated. What Callum doesn't know is that Lilah is keeping a secret that will break his heart.
This book was written from both Lilah and Callum's perspectives. I liked reading Callum's POV the best. In fact, I liked Lilah much more through Callum's eyes. She seemed happier and more spontaneous. I wonder if that was intentional? Does this show love through rose-coloured glasses? This heartbreaking love story had me in tears. I wish it would have ended on a higher note, though. It seemed somewhat anti-climatic. (CK)