FIONA GIBSON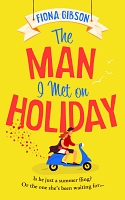 The Man I Met on Holiday (2023)
Food photographer and recipe creator Lauren is visiting her parents on Corsica. Her teen son Charlie is along for the ride but isn't keen on hanging out with her.
Vet James is supposed to be on holiday on the Mediterranean island with his influencer daughter Esther but she stands him up at the last moment.
So Lauren and James become each other's perfect travelling companion. But can they go the distance when reality bites back in England?
This was a lovely escapist read, which focused not only on the romance between Lauren and James but also on the complications of their parental ties.

---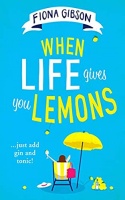 When Life Gives You Lemons (2020)
Viv is in her early 50s dealing with menopause, a feisty seven-year-old daughter Izzy, and a demanding boss. Then husband Andy blindsides her when he tells her that he's leaving her for another woman.
This story is a witty and uplifting one about a woman finding her way again after her marriage ends and forging a new outlook on life.

---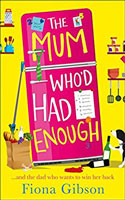 The Mum Who'd Had Enough (2018)
Nate and Sinead have been together for nineteen years and they have a sixteen-year-old son with mild cerebral palsy. They are quite happy together. Or so Nate thought. One morning, he gets up to find Sinead gone, a long list of things she didn't like about him, and an email saying that she has had enough and is leaving him. While he tries to deal with all the domestic chores Sinead used to take care of, she is figuring out what she really wants from her life.
I actually expected more from this novel. Although there are some hilarious moments, I expected something funnier and the characters to be more engaging. Nate and Sinead are two people in their forties having a mid-life crisis and I found them a bit boring and repetitive. If they had been more full of life, their story would have been so much more entertaining. (NP)

---
The Woman Who Met Her Match (2017)
Lorrie has never eased herself back into a proper relationship since the death of her partner, David. Now spurred on by her two teenage children, she has agreed to sign up with an online dating site, where she discovers that you can't woo a man and eat your cake too. Then Lorrie has a blast from the past - a Facebook friend request from Antoine, the French guy who won her heart during a student exchange thirty years earlier. Is her romantic luck about to change?
This novel centres around a midlife character who was very easy to warm to. The story flows through several threads surrounding Lorrie's job as manager of a beauty counter, her mother's upcoming nuptials, and her lodger Stu's new food delivery business. Far too predictable on the romantic front but overall an enjoyable read.

---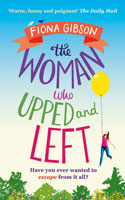 The Woman Who Upped and Left (2016)
When Audrey wins a dinner lady of the year award, she gets the opportunity to either take a cash prize or attend a live-in French cooking course at a posh hotel. Fed up with being taken for granted by her 18-year-old unemployed son, Morgan, and her on-off boyfriend Stevie, the single mum takes off, determined to do something for herself for a change. But her worries follow her - will her dinner lady skills cut it in this world of gourmet cuisine and how will the domestically challenged Morgan cope being left in charge at home?
With plenty of humour and heart, this book was thoroughly entertaining. Audrey is the sort of woman that readers will instantly warm to, as she always aims to do the right thing by everybody, working two jobs to make ends meet. Gibson serves up a scrumptious story about sacrifices, slobby sons - and being seduced by a mini-bar.

---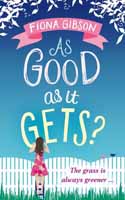 As Good As It Gets? (2015)
Charlotte's got enough on her plate what with her job at a crisp-making company, her teenage daughter Rosie being spotted by a model scout and her husband Will being out of work and having no luck finding a new job. When Rosie's biological father Fraser - the one who abandoned her when she was pregnant - gets back in touch, Charlotte wonders how he will fit into their lives and how it will affect Will who has done a wonderful job bringing up Rosie as his own. She just can't get a read on her husband lately - he is growing more withdrawn by the day - except when he's pulling on his leather trousers to party with the new trendy neighbours.
With an instantly likeable main character, this takes a comical look at life on the domestic front when the grass starts looking greener anywhere but your own backyard.

---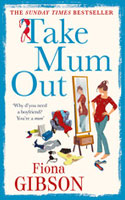 Take Mum Out (2014)
Alice is a single mom with two teenage boys who are a handful. She has steered clear of the drama of dating because her life is so busy with raising the boys, running her home-based meringue business and a full-time job at the kids' school. Her three girlfriends decide to change Alice's pathetic love life and decide to take matters into their own hands, and so begins the adventure!
This book was laugh-out-loud funny. The story will be relatable to many of us in some way, the reality of being a mum, for the full-time working mum and for the single parents out there. The quest to find true love in spite of the odds is alive in all of us, as well as finding that someone who will accept and love us for who we are. It's a great story with an unexpected ending that will appeal to many. (KARM)

---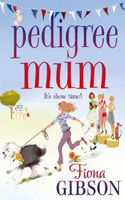 Pedigree Mum (2013)
Kerry and her family decide to give up on the London life and move to the trendy Shoreham on Sea. But the move doesn't go to plan. When her husband, Rob, makes the biggest mistake of his life, Kerry and her two kids are forced to move to their seaside cottage alone. As Kerry struggles to settle in to the town full of yummy mummies, and adjust to life as a single mum, she sees an advert for a dog in need of a rehoming and decides it's just the fresh start she needs.
I really enjoyed this book, mainly because of the characters and the vivid descriptions. You spend the book rooting for Kerry as she negotiates the minefield of parental snobbery, and coping with a socially embarrassing (yet totally loveable) dog. Whilst you're hoping for a happy ending, you honestly can't guess in what guise it's going to come, as there are a fair few twists and turns along the way. Overall, an easy read, perfect for a lazy weekend. (AB)

---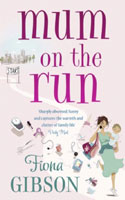 Mum on the Run (2011)
When Laura Swan hastily enters the mums race on school sports day, she is terrified. She's not as fit as she used to be and competing against all the other mums - some who are Godzilla-like in their ferocity - is not at all what she wants to do. And it ends in a shameful display of high-waisted underwear and spread legs. Now that it's over Laura wants nothing more than to get her life back - pre-children. Her feelings of unrest aren't helped by the fact that her husband, Jed, doesn't want to touch her and seems a tad bit obsessed with his pretty, young co-worker, Celeste.
So, when Laura runs - literally - into the handsome Danny at a coffee shop, things start to look up. He makes her feel like she used to - full of life and vigour. Soon, the two of them are meeting up for clandestine runs in the park on a weekly basis, and Laura sees herself changing from the flabby mum who embarrassed herself and her kids at the school race to a toned and athletic mum who loves life. The only problem is Celeste. What is Laura going to do about her? And how will she win her husband back from the grips of temptation?
Whether you have children or not, you surely will be able to relate to Laura and her mid-life crisis. She's funny - hilarious at times - down-to-earth and a true gem. (AS)

---
Mummy Said the F-Word (2008)
Cait spends her days writing copy about tongue scrapers and pile ointment, and bringing up her three children. Husband Martin has just moved out to live with the water-cooler saleswoman from work who obviously offered such irresistible after-sale service. So when her friend Millie offers her work as the agony aunt of an up-market parenting magazine Bambino, Cait wonders how anyone with her problems can possibly advise others. But she soon finds she enjoys the work, especially when a mystery single father, only known as R, starts emailing.
An entertaining and refreshingly honest look into the mayhem and magic that life as a single mum entails. You'll want to keep reading to get the f-word (final word) on who R is and whether he's the one for her.

---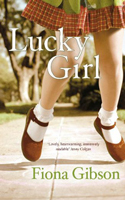 Lucky Girl (2006)
Music teacher and flute player Stella Moon's childhood was overshadowed by her famous and absent father and marred by the death of the mother she adored. She chooses to live a safe and non-chaotic grown-up life, trying to remove herself as much as possible from her upbringing and where possible, from her father, who continues to be a has-been TV star who makes infrequent comebacks.
Stella's static existence is shattered by the introduction of two noisy, nosy, young neighbours who feel free to drop in at anytime, eat her food, mess her tidy house and generally bother her. Her attachment to the girls takes her by surprise. These girls make her less stuffy, more fun and less dull.
It's a coming-of-age story where Stella accepts perhaps she is the lucky girl that everyone has called her since childhood. However, the journey is so uneventful, you lose interest along the way. (LF)

---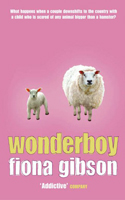 Wonderboy (2005)
City girl Ro Skews is miserable when her husband, Marcus, insists that they move from London to the country with their young son, Tod. Ro notices that Marcus is withdrawing and spending many nights on business in London. When Marcus whispers another woman's name in his sleep, Ro begins to question the motives of their move. My favourite part of the novel was the mother and child relationship between Ro and Tod. Tod, a brilliant child with compulsive interests and social awkwardness, would probably be labelled as having Asperger's syndrome. Ro is an overwhelmed protective mother who handles her son's differences with humility and humour. (AO)