EMMA HEATHERINGTON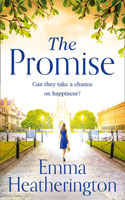 The Promise (2021)
Kate and David are from opposite sides of town and first meet at the ice-cream store where he works. But instead of an innocent love story, their story is set amid The Troubles in Northern Ireland, where Catholics and Protestants are fiercely divided. Kate comes from a working-class Catholic background and her mother is in jail after armaments were found hidden in her home. And David is Protestant with a strictly loyalist and outspoken reverend for a father.
After being caught up in a horrific bombing, trainee nurse Kate promises David that she will find him again. Based on the 1998 Omagh bombing, this was an outstanding tale about two people forging an immense connection despite their different backgrounds. Their trauma was raw and moving. As a child, I remember watching news footage of The Troubles from a world away and wondering how people warring over different beliefs could cause so much strife.
The obstacles to Kate and David being together reminded me a little of one of my favourite books, Where Rainbows End, and as a result, I read this brilliant novel in one sitting. Highly recommended.

---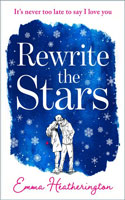 Rewrite the Stars (2019)
From the moment she sees her brother's bandmate, Tom Farley, Charlie is smitten. Tom is impressed with her songwriting abilities but already has a girlfriend. Five years later, after an acrimonious band split, Charlie and Tom meet up again at a party and sparks fly. But a family crisis forces Charlie to move on with her life. But can she leave Tom behind?
Set over a period of years, this is an emotionally charged story about regrets, following your dreams and a second chance at love. It is given its own unique stamp with a protective brother, a sweet new love interest, and a link to an actual song.

---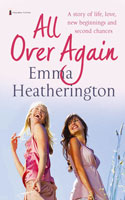 All Over Again (2011)
Natalie McKenna has lived in Castle Bay all her life, working in her father's cafe. At 35, she has waited a long time to find her Mr Right and she finally believes she has - the handsome and reliable Dougie. However, Dougie comes with the baggage of a deceased wife, two unruly 12-year-old kids and a vasectomy that means he can't give Natalie the one thing she wants the most - a baby of her own. Can she settle for being a stepmother to his children and live in the shadow of his late wife?
Michelle Jordan has returned to Castle Bay after the break-up of her marriage to wealthy Caleb, and she and Natalie instantly rekindle their childhood friendship. Michelle had her first child at 17, and when the father, Patrick, abandoned her and fled to America, she raised Shannon alone until she met Caleb. Now Patrick is back living in Ireland with his new fiancee, and wants to reunite with his daughter. Michelle is desperate to support her daughter's decision to have her estranged father in her life, but fears that it may reopen old wounds for her and tear her world apart.
This is a wonderful story, with loveable main characters and a funny, well-thought-out storyline. The friendship between Natalie and Michelle is inspiring, as the women support each other through the toughest times of their lives. Some of the minor characters like Oscar and Miss Ada are fantastic and add humour to the story, and while some of the twists in the plot were a little predictable, overall this was a very enjoyable read. (LO)

---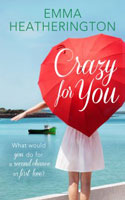 Crazy for You (2006)
Daisy had long ago left her childhood home in Kilshannon for Belfast, and the memories associated with the village have prevented her from returning very often. But a favour to her friend, Eddie, sees her back in her hometown, and it's not long before the demons reappear. Eddie's mother is dying of cancer, and Daisy pretends to be his girlfriend in a ruse to stop her from discovering Eddie is gay. Eddie's brother, Jonathan, is also home after recently getting engaged, and Daisy's history with him means that there are some tough times ahead, and she wonders if she'll be able to go through with her favour to Eddie after all.
For the first few chapters of this book, I was dubious. I thought it was a little farfetched that Daisy, not having seen Eddie for years, would so willingly go ahead with his plan when it would take her back to Kilshannon, and all the painful memories it held for her. But I persevered, and thankfully it did improve as the story progressed. Daisy and Eddie were an engaging duo, and the many colourful characters of Kilshannon brought the story to life. There were some very funny moments, and some quite sad ones, but overall this was an entertaining read, albeit a little predictable at times. (LO)