DEBBY HOLT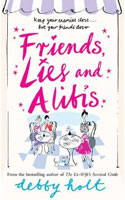 Friends, Lies and Alibis (2011)
Merrily was Alison and Leah's childhood friend who disappeared from their lives 15 years ago. Now Alison bumps into her on a train platform, and discovers she's moving to Bath with her writer husband Christopher, leaving her only son Tom behind to finish his schooling. Christopher is truly an odious man - he constantly puts Merrily down, and is hardly faithful (as Leah can testify). So the pair of them make plans to break up their marriage. The two women have vastly different experiences of marital bliss - Alison is happily married to a doctor but is sad that her nest of four children is rapidly emptying. Leah is having to watch her ex-husband start a new life with another woman but always puts her own two kids ahead of any promising relationship herself. There are lots of laughs as their 'liberate Merrily' campaign unfolds. But amid the comic moments, readers are asked to consider whether there is ever reason to interfere in a close friend's marriage.

---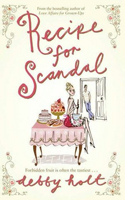 Recipe for Scandal (2010)
Alberta (Bertie) Granger seems to have her life all worked out in a thoroughly modern way. She shares a home with her partner Tony, his parents and teenage son while running a successful catering business. Bertie has a loving if complicated relationship with her parents and her daughter Hannah has just moved to London to start a new life. But things are about to get messy as Bertie's foundation is rocked by revelations in the tabloids. Everything she thought she knew about the people she loves seems to be wrong and with the entrance of a new potential love interest, her life could be about to change for good. A great read which reminds you that while family sometimes can make life very difficult, they still are the most important part of who we are. (NR)

---
---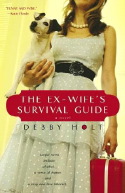 The Ex-Wife's Survival Guide (2006)
Artist Sarah Stagg's husband Andrew leaves her to be with his leading lady from the local dramatic society. Sarah finds one way to deal with the humiliations and trials of being a discarded wife is to keep busy. And so with her sons about to leave the nest on a trip to India, Sarah is roped into playing the lead in the Ambercross Players' next production. Will she fall for her leading man?