BRENDA JANOWITZ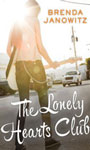 The Lonely Hearts Club (2014)
Jo Waldman loves music and is simply biding her time aimlessly in the music world until her father fires her from her 'day job'. With no income or job prospects, Jo is shocked when Daddy tells her she needs to make her own way in the world... including paying rent on the loft she lives in. Jo has also been dumped by her long-time boyfriend and has to endure a massive birthday surprise party hosted by her parents. After one too many drinks, the blogosphere becomes a place for Jo to vent her frustrations about love and being hurt by those she thought cared and supported her. Writing on the blog for her old band, Lonely Hearts Club, Jo doesn't realise the post she publishes goes live to hundreds of followers in one very hysteric and truthful email. Her 'anti-love' message is received by many and shared amongst thousands. Thanks to social media, her personal rant is now a symbol for all things that are wrong in the world of love. In steps the webprogrammer who is determined to help Jo take her message of anti-love to the world... the only problem is, Jo is falling in love with him. Jo has two choices... follow her heart and trust in the love she has found OR return to the place of music where anti-love message and hard rock reign supreme (and pay her bills). The Lonely Hearts Club is very entertaining as the reader begins to decipher who the characters are and their place within the novel. Readers will identify with Jo's parents - the overbearing mother and a father who insists on calling his adult daughter "pumpkin". But once the crux of the plot is complete, the storyline becomes monotonous at times. It falls into the trap of giving away too much too soon with no anticipation left for the reader to eagerly turn the next page. Written well, the use of description and themes are standard chick lit but the leaves the reader still wanting more details... more intrigue into the characters... more highlights... it just doesn't deliver. (MP)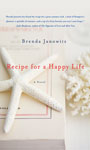 Recipe for a Happy Life (2013)
After an unfortunate incident with her musician boyfriend Jaime, Hannah takes leave from her Manhattan law firm (where it now looks like she's not going to make partner) to head off to the Hamptons to spend the summer with her grandmother. Her grandmother is a widow six times over and has been the closest thing to a mother Hannah has had. Hannah is hoping she will be able to learn from her the recipe for not only getting her life back on track but making it a happier one too. These characters - particularly the larger-than-life grandmother - will instantly hook you into this engrossing story. All in all, it's a very accomplished effort which will tug on the heartstrings.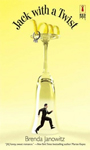 Jack with a Twist (2008)
In this sequel to Scot on the Rocks, Brooke is back, and newly engaged to fellow attorney Jack. If planning their wedding wasn't enough, Brooke also gets to lead her first court case, representing her wedding dress designer - and the opposing lawyer is none other than her fiancé. And the experienced litigator certainly isn't planning on going easy on her. Read it to experience the nightmare of keeping the two sets of parents happy (hers a kosher butcher and Jewish housewife and his a judge and vegetarian socialite). As much as I realised how much I'd missed Brooke once I started reading (oh please, you know you did too), this needed more of a twist to make it better than the original.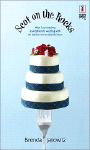 Scot on the Rocks (2007)
Manhattan attorney Brooke Miller has no qualms about attending her ex-boyfriend's wedding to a Hollywood actress. After all she'll be with her Scottish boyfriend Douglas, who'll probably have put a ring on her own finger by then. But when Douglas breaks up with her, she desperately needs someone else to fill his kilt on the day. With best friend Vanessa and colleague Jack in tow, Brooke heads off to LA, determined to survive the wedding with her dignity ever-- intact. After all, they've crammed up on Scottish facts, her bikini line is waxed and she's got a shiny (but fake) sparkler on her ring finger. But will lost luggage, a high school nemesis and a rogue Australian accent be her undoing? Brooke is an engaging character who'll keep you smiling as she lurches from mishap to mishap.

---
---