NEW RELEASE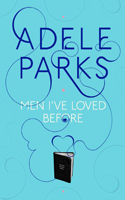 Men I've Loved Before - Adele Parks (2010)
Neil and Nat seem to want the same things out of life and marriage - until Neil decides he wants to have a baby. Nat has always made it very clear that she doesn't want to have children, instead preferring to concentrate on her career with a pharmaceutical company. As video game designer Neil goes out of his way to try to convince her to change her mind, Nat finds her old Little Black Book and begins looking up former boyfriends, wondering whether Neil is really the guy for her. As the rift widens between the pair, Neil starts frequenting a strip joint, getting friendly with a stripper named Cindy. Meanwhile the two couples closest to Nat and Neil are facing their own challenges - Tim and Alison are finding it difficult to conceive, and Jen is trying to get unfaithful Karl to commit. This story focuses on a relationship under strain from people wanting to go in different directions. The cracks are made all the more poignant after we are introduced to Nat going out of her way to create the perfect birthday dinner for her husband.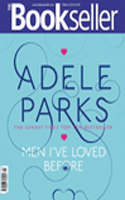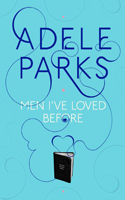 This year Adele Parks has moved from her former home with Penguin to a new publisher, Headline, in a multi-book deal. Men I've Loved Before, the first book with Headline Review, is out in July. Parks is the current cover girl for The Bookseller magazine with her new cover (that's Nat's little black book at the bottom) - very different from the 'women' legs' covers we know her for. It says: "How do you know when you've met the one you're meant to be with? That's the question at the heart of Men I've Loved Before, a classy, contemporary and grown-up novel about men, women, relationships and the choices they make." (See below for the full synopsis.)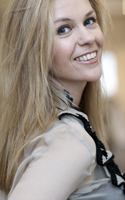 The synopsis of Men I've Loved Before, Adele Parks' 2010 release - her 10th - has been released. It says: "Neil and Nat are a match made in heaven. They hate marmite and the opera. They love smelly cheese and the missionary position. And they both absolutely do not want children. At least that's what Nat thought. But now Neil seems to have softened to the prospect of dirty nappies and sleepless nights, and he's practically begging her for a baby. Nat, however, has no intention of swapping her high-flying career for a life of endless self-sacrifice. As the cracks start to show, Nat wonders if Neil really is the man of her dreams. Or is it possible that someone from her past could actually be 'the one'? Nat's little black book, filled with the names and addresses of previous lovers, could hold the answers she's looking for. Or it could be a one-way ticket to all kinds of trouble. How do you know when you've met the one you're meant to be with? And is the perfect match too much to ask for?" Men I've Loved Before is out in July.
---
---