ZARA STONELEY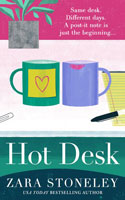 Hot Desk (2021)
Having finally returned to the office after covid lockdowns, website designer Alice finds solace at her job. Having grown up one of four daughters and now living with several flatmates, her desk is the only place she can truly call her own.
So imagine her distress when she finds the company is downsizing by reducing the office space. Alice now has to alternate between office and remote working, and she has to share her desk with colleague Jamie – the guy who never remembered that they once shared a passionate kiss at Reading Festival.
This was a sweet office romance with a difference as a lot of the banter was via post-it notes. Alice was a relatable character as a a woman who needed to learn to set boundaries in her life – at work, at home, with her family and her ex. However, it hammered home the issue of her needing her own space a bit too much.

---
Bridesmaids (2019)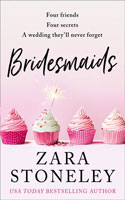 Jane, Rachel, Beth, Maddie and Sally have been friends since high school but college, work, and life in general caused them to drift apart. Now they are reunited for Rachel's wedding.
The story is told from Jane's point of view. Rachel is her best friend and, although she is happy about the wedding, she doesn't really like the groom. But she is still determined to make sure that everything goes perfectly, so she tries to keep the peace between Maddie and Sally who are in love with the same man, she teams up with Beth to organise the perfect hen party, she has to figure out how to handle her feelings for her flatmate and best friend Freddie and also how to tolerate her crazy boss.
Zara Stoneley is back with her hilarious storylines and engaging and likable characters. Funny, romantic and entertaining, this is a must-read story about love and friendship.(NP)

---
No One Cancels Christmas (2018)
Sarah works for her aunt's travel agency and is always happy to recommend The Shooting Star Mountain resort to her clients. It is a place close to her heart – both for good and sad memories. However, owner Will Armstrong doesn't share Sarah's views, especially when it comes to Christmas celebrations and decorations, so Sarah decides to spend her Christmas holidays at the resort and try to convince Will to change his mind.
Zara Stoneley's novels are fun, entertaining and romantic. Sarah is a likable and engaging character and she gets into situations that made me laugh out loud many times. I was happy to see characters from the author's The Wedding Date novel make a few appearances and add familiarity and hilarity to the story. This novel has a festive atmosphere that will get you in a Christmas mood, no matter the month of the year. This is a captivating and brilliant romantic comedy that I highly recommend you get for the Christmas season! (NP)

---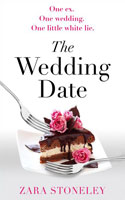 The Wedding Date (2018)
Sam is really excited to be the maid of honour for her best friend. The only problem is that her ex-boyfriend, Liam, will be there with his hugely pregnant girlfriend, and Sam has already told everyone she has a new boyfriend. With the wedding celebrations being held in a castle in Scotland, Sam has no choice but to hire a man for the occasion – and pay for it via a bank loan. Jake is a struggling actor, he's handsome, kind and funny. He behaves like the perfect boyfriend and everyone at the wedding seems to be in love with him. Including Sam.
This book made me laugh from the first to the last page. There was never a boring moment. Apart from a couple of exceptions, the characters are all funny and very likable. My favourite was the dog, Harry, who was the life of the party and got in many troubles. The plot is typical of the romantic comedies but its witty dialogues and engaging characters make it an enjoyable and engrossing read. (NP)