VICTORIA VAN TIEM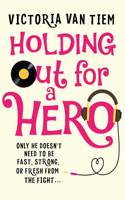 Holding Out for a Hero (2016)
Libby is stuck in the 80s – she wears shoulder pads, leg warmers and fluoro; she listens to 80s music non-stop and she even runs a retro shop called Pretty in Pink. So her friends stage an intervention in time for her birthday – she is to undergo a 21st century makeover and date some new men. Meanwhile Libby is facing eviction from her store premises and is still desperately missing her former boyfriend, Ollie. This is a funny and bittersweet story with a loveable heroine, and plenty of pop culture references to reminisce about. I loved the Breakfast Club dating challenge and Libby's work sidekick, Jasper, had me at "likes Green Day". But sometimes the 80s references were a bit forced and I really wished it took me longer to figure out the Ollie scenario. Overall it's an entertaining read that most readers will find, like, totally awesome.

---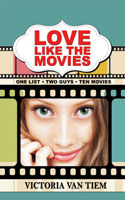 Love Like the Movies (2014)
Kensington has just got engaged to advertising sales manager Bradley but as usual her family is too busy to pay attention. Indeed when her sister-in-law Ren announces she's expecting a baby, the engagement party becomes a combined celebration. Meanwhile, Kensington's ex-boyfriend Shane comes back into her life and to win an advertising account, she has to re-enact some of the most memorable scenes from rom-coms, including Pretty Woman, Sleepless in Seattle and Dirty Dancing. With lots of funny moments and a clever premise, this is a promising debut which will particularly appeal to people who love romantic movies. And I would so be a regular at Shane's rom-com restaurant!