VERONICA HENRY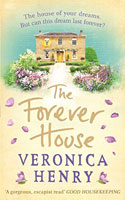 The Forever House (2017)
Once the home of bestselling romance author Margot Willoughby, the impressive Hunter's Moon residence is going on the market because its owners, Sally and Alexander, are downsizing due to illness. Real estate agent Belinda, who is saving up for her own 'forever house', would love to get the listing. The book also delves into what life was like at Hunter's Moon back in 1967, when Sally arrived on the scene as the eccentric family's housekeeper.
This is such a heartwarming read, with the dual narrative flowing effortlessly. With an immersive setting and a rich cast of characters, it shows home really is where the heart is.

---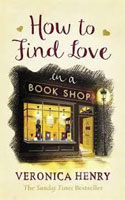 How to Find Love in a Book Shop (2016)
Single father Julius always wanted to do best by his daughter Emilia, so he used his love of books to set up Nightingale Books. When Julius dies, the responsibility for Nightingale Books passes to Emilia and she's determined to keep the bookshop open, but Julius' business acumen left a lot to be desired, as Emilia finds out. As Emilia tries to get the bookshop back on track for the community of Peasebrook, other residents with links to Nightingale's have their own bridges to cross, including Alice who's preparing for her wedding, Thomasina who is struggling to muster the courage to ask out the man she's got her eye on, and Jackson who's trying to make amends for past mistakes.
Veronica Henry has an enviable knack of creating the most delicious settings and communities, but I feel she's excelled herself here with a bookshop and town that readers will just want to be a part of. And more than that, Henry's novel is a beautiful love letter to all things literary, including the sadly diminishing sight of independent bookstores - hopefully this novel will resurrect interest. Setting aside, the story is peopled as ever with a wide cast of characters and whilst Henry largely garners interest in them all, it is Julius, Emilia and Dillon who stood out for me, with a couple of the other characters feeling slightly redundant, although they all contribute to developing the community of the novel. This was a perfect read for all book lovers, and although only the last chapter is set at Christmas, there's something about the book that for me would make it an especially ideal Christmas read. Definitely one for the Christmas stocking but magical whenever you read it. (JC)

---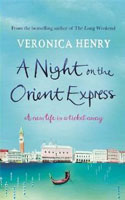 A Night on the Orient Express (2013)
Meet Archie, a man who has just lost his best friend, and Emmie, a milliner who is struggling after a betrayal in her last relationship. They have been chosen as part of a matchmaking competition that they were entered into by their nearest and dearest to journey together on the Orient Express. Joining them on board are Riley and Sylvie, long-time friends who have stuck by each other as their careers have taken off and who are now entering their golden years. Simon and his partner, Stephanie, are also travelling on the Orient Express with Simon's two teenage children, Jamie and Beth, and like any modern family the journey is fraught with conflict, not least as Jamie and Beth both have big announcements. Finally on board is Imogen, travelling on behalf of her grandmother Adele to the mysterious Jack Molloy to collect a painting for her 30th birthday that reveals her grandmother's secret past but that will also help Imogen on her future path. For this eclectic group of passengers, this journey will certainly be one to remember for very different reasons.
Whilst there is a fairly large cast of characters, the multiple storylines were really interesting and engaging but for me it was Adele and Jack's story which rather frames the whole narrative that was both the most developed and endearing. I felt I wanted to know more about the Riley/Sylvie storyline and I felt the outcomes in the Stephanie/Simon family story were a bit too simplistic. Although each storyline had a happy ending, it was nice to read something uplifting and uncomplicated and it is certainly a book to recommend for a charming, feel-good read. (JC)

---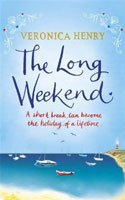 The Long Weekend (2012)
This revolves around a set of characters who by chance happen to spend the same long weekend at The Townhouse by the Sea in Cornwall. There's the sad-looking girl who is trying to track down her artist father, the unfortunate stag party members and the businessman with his "friend". One by one their stories are interwoven, each leading to its own satisfying ending. Also narrated are the stories of Claire with her burning secret and Luca the chef with an eye for more than just the food, the joint owners of the hotel, the receptionist with the disabled brother and the mysterious and very ostentatious investors who are being wooed to save the business.
These characters and their stories are told with compassion and honesty, involving the reader in their lives. This novel is ideal to pass away your me time and proved to be a real page-turner. (JH)

---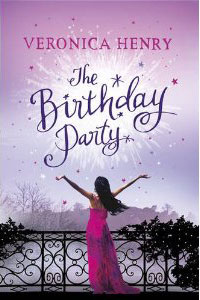 The Birthday Party (2010)
Celebrity chef Delilah is turning 50 later this year so begins planning a big bash. Her husband, Raf, an actor and recovering alcoholic, is about to get his first big break in a long time. But can he stay out of trouble on the movie set? Delilah is a master of media manipulation but sometimes even she is unable to keep her daughters out of the spotlight. Coco is about to make her name on a TV drama; singer Violet has a new secret partner and lingerie entrepreneur Tyger has just married a rising rock singer in Vegas.
This actually has a misleading title as most of the book isn't about the birthday party at all. But if you love reading about a flamboyant family told from each member's viewpoint, then this story full of secrets, rivalries and family crises may appeal. Regular Henry readers may find it has a bit too much bonk for their tastes.

---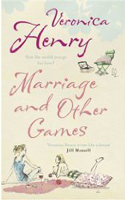 Marriage and Other Games (2009)
Charlotte Briggs has busied herself with work to escape the pain of her inability to conceive. Just as she and Ed make the decision to stop all treatment, and move on with lives, Charlotte finds out that her husband has been arrested for fraud. Fearing her reputation will be tainted as well, Charlotte chooses to leave for Exmoor, taking on a job of redesigning her friend's house, and to start a new life. There she meets Sebastian, a successful yet depressed artist; Penny, a mother of two whose husband has run off with another woman; and Fitch who struggled to keep up with the demands of wife Haley.
For those who enjoy realistic, character-driven novels but for me the ending was too abrupt and failed to give a satisfying conclusion to the story. (XT)