VALERIE FRANKEL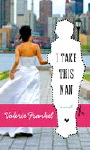 I Take This Man (2007)
When Penny is jilted at the altar by Bram, the mother-of-the-bride immediately swoops into action. Esther finds the groom in the bridal suite, clonks him over the head with a bottle of Dom Perignon and drags his unconscious body back to an unused attic in her mansion. There she imprisons him until he pays for humiliating her daughter. By eating his way through the uneaten reception food, including 80 servings of prime rib, 70 servings of grilled salmon, 50 roast chickens and 30 pounds of shrimp cocktails. He also needs to write all the return labels for the wedding gifts and admit why he got cold feet. But with Bram's father on the hunt for the runaway groom, Esther realises that kidnapping sure isn't a piece of (wedding) cake. Especially when you throw in some suspicious injuries, a mysterious death, a predatory friend and a calculating Russian servant.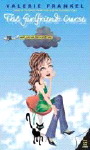 The Girlfriend Curse (2005)
Peg Silver feels cursed because within six months of splitting up with her, all her exes have gone on to marry their next girlfriend. Thinking she needs a new start, the interior landscape designer leaves behind Manhattan to settle in the green fields of Vermont. But when her new peace on the range is shattered by a plague of mice, she heads for a retreat for people with relationship issues. At first embarking on a steamy and forbidden fling with fellow inmate Ray, Peg soon feels drawn to program leader Linus, who is definitely not available.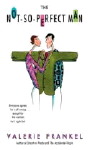 The Not-So-Perfect Man (2004)
As far as her family are concerned, Frieda Schast has been the grieving widow for too long. Her older sister Ilene, whose marriage to Peter is suffering as his waistband expands, thinks her gorgeous and successful colleague David would be the perfect match. But Frieda can't help her attraction to the often-unemployed actor Sam Hall. Does Frieda really need the perfect man or is the not-so-perfect one just right for her?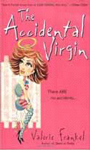 The Accidental Virgin (2003)
Stacey Temple is coming up to almost a whole year without sex and working in a business where sex toys and sexy lingerie are the rage, it's a wonder she hasn't managed to find somebody to do the deed with. After her friend Charlie forwards her an email from a sex columnist named Gigi, Stacey realises that if she doesn't have sex in the next couple of weeks - she will officially become a virgin once again. So begins a fun and laugh-filled novel as Stacey is determined to have sex in order to not become a virgin again. Stacey finds herself in some interesting positions with different men: from Jorge - the high-class escort her boss paid for, Jason - a guy she went on a few dates with, Charlie - her best friend, Brian - her ex-boyfriend whom she is about to discover has a secret, Tom - a co-worker's son who may or may not be able to get it up, and Oliver - the apartment secret note passer. This will have you both chuckling and cringing at some of the lengths Stacey is willing to go in order not to become "The Accidental Virgin". (PP)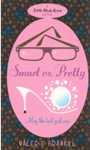 Smart vs. Pretty (2001)
The Greenfield sisters - Frank the smart one and Amanda the pretty one - are going to have to put their differences aside to save their family coffee shop. When marketing student Clarissa walks through their door, brimming with ideas such as running a Mr Coffee of the Week competition and renaming the shop Romancing the Bean, it seems their worries are over. Or is more trouble brewing? With a dead body, grudges galore, a revolving cast of characters that are hard to keep track of, and dialogue that's weaker than a skinny decaf latte - this book was nothing like I expected. Look elsewhere if you want a good chick lit read about sibling rivalry.

---
Also by author:


Four of a Kind



Hex and the Single Girl

---