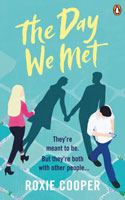 Stephanie and Jamie meet at an art retreat weekend. A quick chat turns into a stronger connection but she's engaged to Matt and he's married to Helen. As their paths cross again over the years, the question is how can you be so drawn to someone when you already love your partner.
As the book alternates between each character's story over the next decade, more details emerge of Stephanie and Jamie's relationships as well as Stephanie's traumatic past. My enthusiasm for this rather long read ebbed and flowed. Touted as an epic love story, it just didn't live up to that for me. Good but not epic.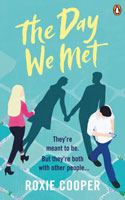 The Day We Met, by Roxie Cooper, asks: what happens when you meet your soulmate after you're with someone else? The summary says: "Stephanie and Jamie are meant to be. The problem is they're both with other people...
Stephanie doesnt believe in fate, true love or living happily ever after. She's content enough being engaged to Matt. But then she meets Jamie, who understands her more than anyone else ever has.
Jamie is happily married to his childhood sweetheart Helen and believes in everything Stephanie doesn't. So why does he have such a strong connection with Stephanie?
When Stephanie and Jamie meet one fateful weekend in 2006, it sparks a tumultuous relationship which spans over a decade. The day they meet changes everything..." The Day We Met is out in February 2019.