NEW RELEASE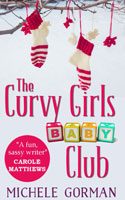 The ladies from the Curvy Girls Club return in a novella by Michele Gorman called The Curvy Girls Baby Club. The summary says: "Ellie is fresh back from her honeymoon and can't wait to share her news with her best friends Katie and Jane. To everyone's surprise, mother-of-two Jane has news of her own. The women are due a day apart and Katie can't wait to be an honorary auntie to the babies. But it's hard to keep your sense of humour, not to mention your self-esteem, in the face of hemorrhoids and elasticated waistbands. Add a clingy mother-in-law, a career in cardiac arrest and a sex life that makes Mother Theresa look lusty, and soon their lives are as out of control as their bodies. As the co-founders of The Curvy Girls Club, where loving yourself is the only rule, will the friends be able to practise what they preach?"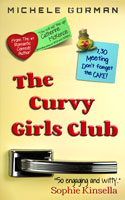 The Curvy Girls Club - Michele Gorman (2014)
When friends Katie, Pixie, Ellie and Jane decide to relish life instead of attend depressing Slimming Zone meetings each week, they do so by forming The Curvy Girls Club, a group devoted to enjoying life no matter what size you are. With Katie as its president, The Curvy Girls Club takes off and becomes a real enterprise, with paying members and widespread recognition. However, when Katie begins to drop weight and experience life as a thin person, Pixie, Ellie and Jane wonder if she is really the right person to represent a group devoted to larger-sized women. I really enjoyed this story. The characters are diverse, yet endearing and completely real; I know someone like each one of these women. Their struggle with weight and acceptance is universal and to read a story about great friends helping each other through their ups and downs is really heartwarming. (LEK)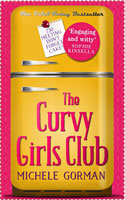 The Curvy Girls Club, by Michele Gorman, is a story about overcoming prejudices. The summary says: "When the pounds start falling off Katie, founder and president of London's most popular social club for the calorie-challenged, it seems like a dream come true. But as the overweight stigma recedes and her life starts to change, she faces losing more than the inches around her waist. Everything that's important to her - her closest friends, boyfriend, and acceptance into the club itself - are at stake in a world where thin is the new fat."
---
---