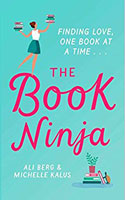 Frankie works in a book store with her pregnant best friend Cat. She's a lover of classic works as well as an author who stopped writing after her second book was panned. Keen to find a new man, the unlucky-in-love Frankie decides to leave copies of her favourite books on the train with a note asking the reader to contact her for a date. This works a treat and Frankie goes on several dates, inspiring her to start a blog about her experiences. But meanwhile she has met the charming Sunny – she can't get him off her mind but he reads YA of all things!
This is a clever idea for a plot that will naturally resonate with book lovers. Frankie is a memorable character prone to getting herself into some hilarious situations. It's a fun, witty read but it could have improved with some of the minor characters being either fleshed out more or left out altogether. I also would have liked a bit more resolution for Cat's storyline. But overall well worth a read.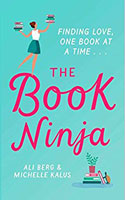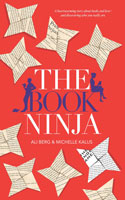 Books on the Rail co-founders Ali Berg and Michelle Kalus have teamed up to write their first novel, The Book Ninja. The summary says: "Sometimes love means having to broaden your literary horizons.
Frankie Rose is desperate for love. Or a relationship. Or just a date with a semi-normal person will do. It's not that she hasn't tried. She's the queen of online dating. But enough is enough. Inspired by her job at The Little Brunswick Street Bookshop, Frankie decides to take fate into her own hands and embarks on the ultimate love experiment.
Her plan? Plant her favourite books on trains inscribed with her contact details in a bid to lure the sophisticated, charming and well-read man of her dreams.
Enter Sunny, and one spontaneous kiss later, Frankie begins to fall for him. But there's just one problem - Frankie is strictly a classics kind of gal, and Sunny is really into Young Adult. Like really." The Book Ninja is out in May 2018. Books on the Rail encourages people to circulate books on public transport.
TEXT